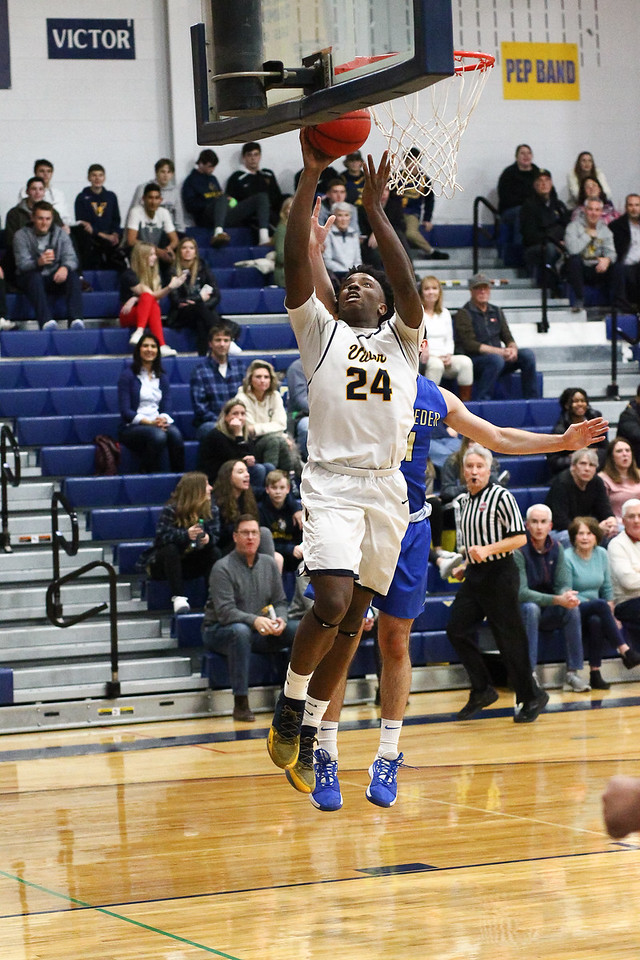 By PAUL GOTHAM
VICTOR, N.Y. — On the surface, it was a 12-1 run to close the first half. Part of an overall 25-4 Victor blitzing of Webster Schroeder.
It wasn't so much what the Blue Devils did, though, as how they did it.
Four different players connected over those final four minutes of the second quarter as Victor displayed its versatility in scoring on a half-court set, then turning defense into offense, getting out on the break and also showing the ability to execute an inbound play.
"It really speaks to how smart our kids are and how committed they are to the team," Victor head coach Tyler Roberts after the Blue Devils improved to 8-0 on the season with a 62-36 win in Monroe County Division I action, Monday. "There's not a single kid out there that's looking for the own shot. It's truly a team."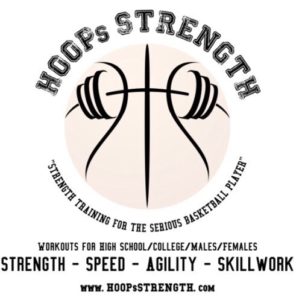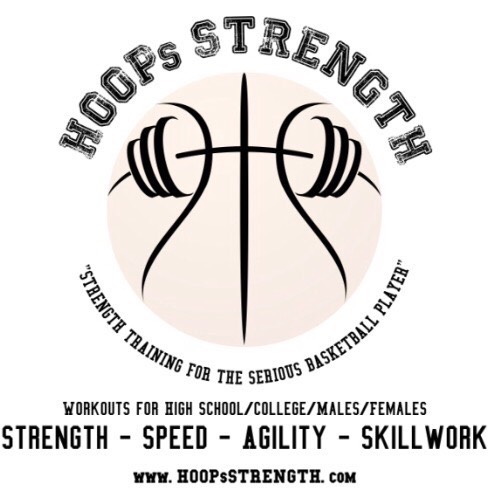 Tied at 19, Connor Williams got the Blue Devils started when the Victor big man took a Matt Caggiano pass and finished under the basket. CJ James converted a rebound and putback next time down the floor.
Caggiano then scored four straight connecting on a pair of free throws before Will Tehan took a Schroeder turnover and led his teammate into the open court for a layup. Caggiano switched roles and fed Phil Nwugo on a two-on-one situation.
Matt Caggiano gets ahead of the defense @victorboysbball leads 27-20 pic.twitter.com/RENoIUXIZE

— Paul Gotham (@PickinSplinters) January 7, 2020
"We were a little clumsy when we started the game," Roberts added. "Once we saw how they were trying to play us, the kids got more comfortable. I think that's really what it was. The kids got comfortable."
The Blue Devils ended the quarter with Nwugo tapping in a Caggiano lob off an inbound pass with 0.1 on the clock.
0.1 on the clock. Has to be a tip. Phil Nwugwo delivers. HALFTIME: @victorboysbball 31 @WebWarriorBball 20. Blue Devils closed the half on an 11-1 run. pic.twitter.com/b4QMAVrrzS

— Paul Gotham (@PickinSplinters) January 7, 2020
"We started to get stops and then we were able to get out in transition and run a little bit," Caggiano said of the decisive run. "Our bigs were running the floor well, and they got a couple easy ones. We were rebounding well too."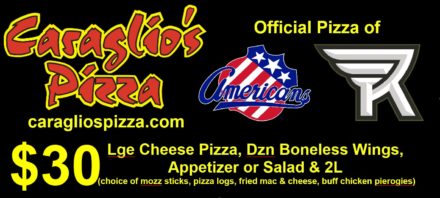 Schroeder scored on its first possession of the second half when Ethan Fame set up Ky'Mere Meeks in the paint for two. It was the Warriors only field goal of the quarter.
Opening possession of the second half: Ethan Fame finds Ky'Mere Meeks pic.twitter.com/pynt4ZvBXO

— Paul Gotham (@PickinSplinters) January 7, 2020
Victor led 46-24 entering the fourth quarter.
Caggiano finished with nine points on the night to go with eight assists.
"It's not just what he does on the court for us," Roberts said of his senior captain. "It's what he does off the court. Getting guys playing. Getting guys in the gym. The leadership in the locker room. I can't say enough how good of a leader he's been for us this year."
James paced the Blue Devils with 15 points and eight rebounds. Nwugwo had 13 points. Chase Dickens scored seven. Will Tehan and Jaxen Roth had five apiece. Alex Newton added four points. Travis Knapp and Williams chipped in with two points apiece.
Jaxen Roth connects from behind the arc @victorboysbball 44-23 pic.twitter.com/YFmcVl0jxt

— Paul Gotham (@PickinSplinters) January 7, 2020
"It comes from the unselfishness," Caggiano said of the scoring distribution. "No one really cares who gets the credit. We're all just trying to get a win at the end of the day. No one is trying to get their own bucket. We're trying to set each other up."
Victor's defense held Schroeder, averaging more than 56 points per game entering play Monday night, to a season-low offensive output.
"We knew they really like to get out in transition and run," Caggiano explained. "All week we were preaching we got to get back, load up to the ball and get stops. Early we gave up a couple in transition. When we were getting stops, we were running up and loading up to the ball."
The win was Victor's fourth straight by double digits and seventh this season by such a margin. The Blue Devils average margin of victory over their past four games is 32.3.
Meeks led Schroeder (3-6) with seven points. Fame added six. Luke Insley, James Knox and James Lill each had four points. Evan DeMocker (2), Mason Fitzsimmons (3), Josh Hauman (3) and Nick Hauman (3) rounded out the scoring for Schroeder.