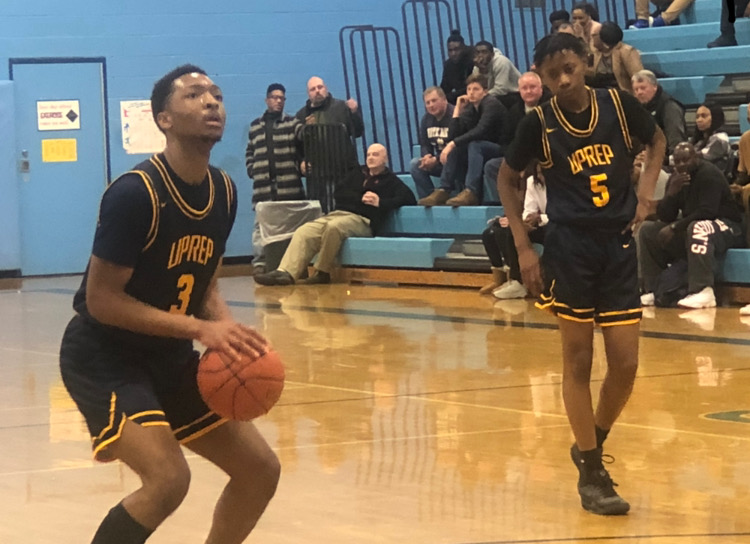 By BILLY HEYEN
ROCHESTER, N.Y. — UPrep head coach Demond Stewart has tried to instill a three-word mantra in his team this season: "Sharing is caring." He figures it translates everywhere — dishing the ball to your teammates leads them to do the same for you, and it pushes the Griffins to pick each other up defensively, too.
"I know it sounds corny, but hey, it's just the truth," Stewart said.
UPrep used that mindset to blow out Bishop Kearney on Tuesday night, 71-47. The Griffins had four players in double figures, led by Kayshawn Ross with 19 and followed by Christian Edwards with 13, Melvin Council Jr. with 13 and Brandon Moore Jr. with 10. From the opening tip to the game's closing minutes, UPrep didn't care who scored, as long as the scoreboard came out in its favor.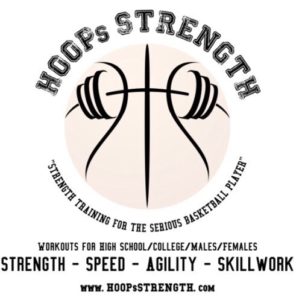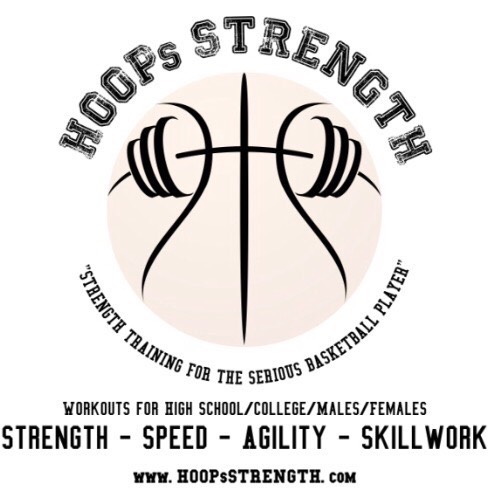 "We've got to play together," Edwards said. "That's mainly what we try to run our offense for. It's not just one person that can do something. Everybody plays a role in our team, and we all play them well."
That approach showed up on the Griffins' very first bucket. Council picked off a pass underneath the basket, and he's got the ability to go coast-to-coast as he showed later Tuesday. But this time, there was no hesitation as he spotted a streaking Na'Zea Fowlks. Council flipped it out in front of his fellow senior to set up a two-handed slam. 
Melvin Council Jr. steal, pass up to @nazeafowlks for the slam and UPrep takes the 2-0 lead. @PickinSplinters #ROC pic.twitter.com/91mw5rtqyX

— Billy Heyen (@BillyHeyen) January 8, 2020
Fowlks was mired in foul trouble much of the game, and Council got off to a slow scoring start. They've been two of the best players in Section V all season. With this UPrep team, though, those issues didn't matter. The Griffins have five players that could start anywhere, Stewart said earlier this season, so it wasn't shocking when other players stepped up.
There was the sophomore Moore, who finished off an offensive rebound for an and-1 before adding a right wing 3-pointer soon after for six early points. He was joined early in the scoring column by the senior Edwards, who was constantly cutting back and forth along the baseline, looking for corner 3-pointers, two of which he made. 
"Everybody works hard every practice," Stewart said. "I wasn't surprised, I was just more happy all the people got to see what I know we got. Jaden Simms did a great job. Andrew Edwards did a great job. It's a team effort, so I'm just proud for all the rest of these young men."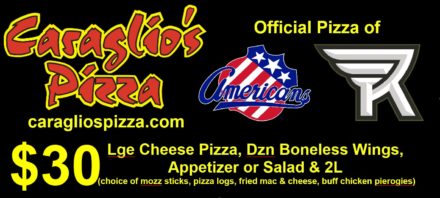 Leading the way Tuesday night was the senior Ross, one of the Griffins' captains. He got cooking just before halftime with a triple from the right corner and another from the left. Ross added a right-wing 3-pointer and a three-point play in the second half. Then he provided the highlight of the night with a reverse slam on a fastbreak. 
Kayshawn Ross highlight of the night, a little reverse jam on the break. He's got 19 and UPrep is up big. @PickinSplinters #ROC @TrabsMatt @jml5798 pic.twitter.com/og2xoBrMuW

— Billy Heyen (@BillyHeyen) January 8, 2020
UPrep had struggled this season holding onto big leads, because slowing it down isn't really the Griffins' game, Ross said. But for the last quarter and a half, UPrep focused on its halfcourt offense and kept scoring. It's a step in the right direction for a Griffins team that's really starting to embrace its head coach's advice.
"It takes time," Stewart said. "Everybody's got a different type of ego. But they're all young men, what's a great thing is we've got seniors, we've got a lot of leaders out there, and the main goal is winning. They've been there. They've been there. All they're trying to do is win right now."
The Griffins have only lost twice in 11 games this season, to a strong Park team from Buffalo and Leadership Academy, which ranks 15th in the state in Class A. Tuesday's game displayed a lot of positives for UPrep — sharing the ball, overcoming slow nights from a couple stars, continuing to score when the game slowed down. 
The scary part for the rest of Section V? Stewart doesn't think the Griffins have reached their potential.
"It could be real," Stewart said. "I tell them this all the time: They could be special."