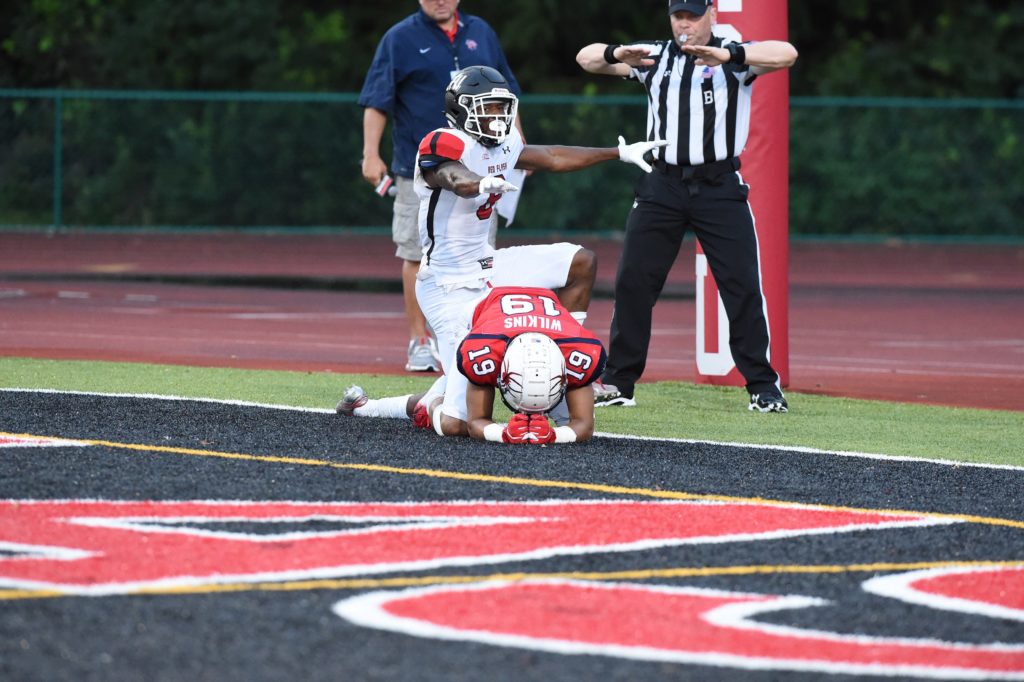 By BILLY HEYEN
Former Bishop Kearney and St. Francis (PA) cornerback Jermaine Ponder was selected in the inaugural XFL Draft by the Seattle Dragons on Wednesday. Ponder joins Jarron Jones, Marquis Young and Quentin Gause as former Section V players drafted into the XFL.
Ponder spent time in the NFL offseason with the Cleveland Browns, Pittsburgh Steelers, and Houston Texans. He had the impressive interception below while with the Texans in the preseason.
Ponder was a wide receiver and cornerback in high school at Bishop Kearney under head coach Eddie Long. His largest impact came on the defensive side, where he made 39 career tackles, including 25 solo and three for loss. In his senior year, Ponder intercepted six passes.
After Kearney, Ponder attended Jireh Prep (N.C.) before heading off to the Northeast Conference's St. Francis Red Flash. He redshirted the 2014 season at St. Francis before playing three seasons with limited impact. Ponder's senior year was a different story, though.
In 2018 for St. Francis, Ponder recorded 24 tackles, 16 passes defensed and an interception for the Red Flash. That included a standout day against Bryant, when Ponder broke up five passes and notched four tackles, including one for a loss.
The Montreal Alouettes of the CFL signed Ponder to their practice squad Tuesday. It's unclear at this time how the XFL selection could affect that. The Seattle franchise is slated to play home games at CenturyLink Field, home of the NFL's Seahawks. The Dragons are coached by longtime NFL coach Jim Zorn.
This iteration of the XFL is scheduled to kick off its season on Feb. 8, 2020, the week after the Super Bowl. It's scheduled to have a 10-week regular season and lead up to a championship game on April 26. There are eight teams in place for the inaugural season.
ProFootballTalk reported that XFL players will be paid an average of $55,000 for the 2020 season, with bonuses for being on an active roster and winning games.