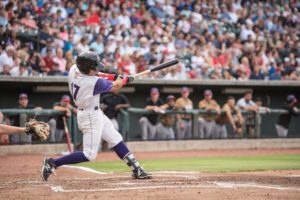 By PAUL GOTHAM
Danny Mendick wasn't satisfied. A mid-season all-star nomination during his first full year as a minor leaguer didn't seem like enough.
He had questions. The best answers he received came from the reflection in a plate-glass window.
"I got to a point in the off-season and sat down, looked in the mirror and asked: 'Do you want to do this?'" Mendick said recently by phone. "Last year I was like man you bounced around. I've heard stories about guys that bounced around and then they're gone. They get released. I don't want to be a case like that."
The middle infielder and utility man has made good on that moment of self-reflection and his recent promotion to Double-A Birmingham is testament to those efforts.
After earning 2016 South Atlantic League All Star honors with the Kannapolis Intimidators (the Class Low A affiliate of the Chicago White Sox), Mendick repeated that honor this year with the Winston-Salem Dash of the Advanced-A Carolina League.
He has improved his slash line across the board currently hitting .289 up from .255 in 2016. He already has four triples in comparison to two all of last year and seven home runs to two in 2016. His slugging has jumped more than 130 points to .468 along with an .841 OPS (.658 in 2016).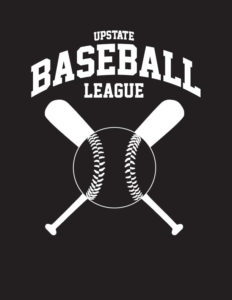 "I put in some long hours in the gym and in the batting cage," the former Pittsford-Mendon and Monroe Community College star said. "I just told myself look you're really nobody right now. If you want to make a name for yourself, you're going to have to show everyone what you got."
Over 51 games during the months of May and June, Mendick hit .335 (52-of-155) with five home runs and 22 RBI for the Winston-Salem.
With the Dash this season, he posted a .347 average with runners on base and hit .328 with runners in scoring position.
Danny Mendick: Have glove; will travel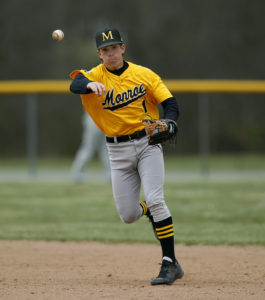 In playing for Winston-Salem manager Willie Harris, Mendick found a kindred spirit. The nine-year veteran of MLB understood Medick's role as a utility man. Harris also helped the second-year player unleash his potential at the plate.
"He's helped me in understanding when to lose it and get after it in a count," Mendick explained. "He said if you're going to let loose, catch that ball out early and really let it go.
"Having a pitch-by-pitch mindset has really helped me out. You try to get a good fastball and you rip it. If you're one-o, you're two-o you get in a plus hitter's count you're trying to get a good pitch to hit and elevate it and do some damage with it."
Mendick has done that damage, though, without giving up at the plate. He is striking out less this season once every 6.57 at bats in comparison to every 4.81 last season. He also is putting the ball on the ground more with .79 ground ball outs to outs in the air
He collected a career-high four hits on June 22, 2017, going 4-for-4 with a HR, two RBI and two runs scored.
"As the count gets deeper, you choke up on the bat a little bit and you grind. You don't want to be an easy out. Another thing I was looking at in the off-season when it got to two strikes, I didn't want to be chasing curveballs in the dirt or swinging at bad pitches. I want to have a good zone, a good approach…you don't want to let the pitcher dictate the at bat."
Birmingham will host Jackson, Wednesday night. A 7:05 pm first pitch is scheduled. Mendick will be in uniform.
"They told me 'Danny go back to Winston, get all your stuff and pack up," he said recalling the instructions he received Monday.  "Birmingham's got tomorrow off. Be ready to go by Wednesday.'"
There's not much question whether Danny Mendick will be ready.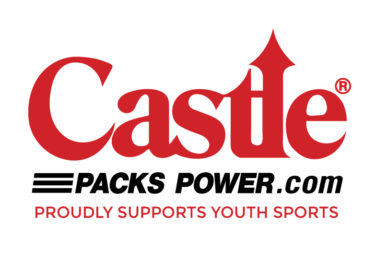 Mendick is one of eight former Section V athletes currently playing professional baseball at the minor league level including ChrisBostick (Aquinas), Ernie Clement (Brighton), Cito Culver (Irondequoit), Logan Harasta (Webster Thomas), Grant Heyman (Pittsford Sutherland), Steven Klimek (Greece Arcadia) and Jonathan Schwind (Hilton).
Fellow MCC alum, Matt Brooks is playing in the Miami Marlins farm system with the Batavia Muckdogs of the Class Short-A New York-Penn League.