By PAUL GOTHAM
Danny Mendick can laugh about it now. At the time, though, it had to be a tad unnerving.
The 22nd round draft pick in the 2015 Major League Baseball League draft earned a spot in the Class A South Atlantic League All-Star Game on June 21st. For a reward the former Monroe Community College Tribune received a whirlwind July in which he spent plenty of time along Route 85 in North Carolina. He came away with a clearer understanding of his role in the Chicago White Sox organization and what he needed to do to improve.
On June 26th, Mendick played for the Kannapolis Intimidators. The Pittsford-Mendon graduate returned to the Class A team on July 20th. In between he played for two other White Sox affiliates at two different levels of minor league baseball.
But that's not the half of it.
The White Sox promoted Mendick to the Winston-Salem Dash of the Class A-Advanced Carolina League on June 27th. Four days later, he skipped Double-A and went straight to the Triple-A Charlotte Knights of the International League.
"The manager comes in and says 'Danny come into my office,'" Mendick said recently by phone. "I go into his office and he tells me 'all right you're going to go up to Charlotte.' I was kinda sitting there stunned. I was like, what?'"
That triggered a 14-day odyssey which saw Mendick suit up for the Knights in three separate stints (never in succession) and for Winston-Salem the rest of the time.
"They needed a backup infielder," Mendick said of Charlotte. "They had three infielders at the time. If one of them got hurt, they would have had to put an outfielder or a pitcher in there. With Salem being so close to Charlotte, I just ended up driving up there. They used me as a backup. I was there if someone got hurt, and they'd throw me in there. It was pretty cool."
July 2nd he returned to Winston-Salem before heading back to Charlotte on the Fourth. On the fifth, he packed his stuff in his Jeep Grand Cherokee and headed back to the Dash. Charlotte called him again on the seventh. He stayed in Triple-A until July 13th when he found his way back to Winston-Salem.
"I had an apartment in Kannapolis. Some of my stuff was there," the middle infielder explained. "I was kinda living out of my car at the time. I stayed with buddies in Winston. In Charlotte they put me up at a hotel."
One week later, Mendick returned to Single-A for the remainder of the season.
"That was nice," he said of the move to Single-A. "I wasn't getting sufficient enough playing time in Winston. It was just kinda like on and off. I went back down to Kannapolis and I was playing every day. We made a playoff push, so it was a fun end of the year."
He made the most of his time in Triple-A including the chance to glean wisdom from veterans like Justin Morneau.

"It was definitely a learning experience trying to take everything in I could," he said. "Some of the guys were ten years older than me. They had been around the block. During bp and stuff like that I was just trying to ask questions of guys. I learned a lot from it."
He also came away with a better understanding of what to expect from pitching at higher levels. The memory of his first Triple-A has been etched in his brain.
"He throws me a first pitch fastball away; ball one," Mendick said recalling the trip to the plate.  "So one-and-o, I'm sitting there thinking he's got to throw me a fastball. There's no way he throws me anything else. Instead he throws me a change up that I swung right through. Totally was not expecting it. Next pitch he threw me curveball that I fouled off. Now it was one-two. He threw me an absolute smoked fastball, away. I swung and missed.
"I walked back to the dugout and just tipped my cap. That at bat totally went his way. Couldn't have gone any worse for me. But it was a great learning experience for me. It was first the Triple-A at bat, and you get up there and you get woken up. It's the real deal. Everyone is grinding for every pitch. When you don't succeed on your first try, and you actually fail. So now you're like, wow! Now, I know what I got to do."
Anyone who watched Mendick while he played for Pittsford-Mendon or Monroe Community College would not expect anything less. The slick middle infielder has always been an upward climb improving each step along the way.
Coming out of high school at 5-foot-8, he was easy to overlook. His work ethic made him an everyday player on the Tribunes 2013 Division II Region III championship team.
"It definitely was a great building and learning experience for me," Mendick said of his time at MCC. "I was a small guy at the time. I was young. I was immature. It woke me up. Made me realize what I wanted to do in life and where I want to go with it. It helped me learn how to be dedicated to something. It was a great experience for me."
He hit .364 for the Tribunes and scored 42 runs. He finished with a fielding percentage of .981. His 216 total chances trailed only first baseman Spencer Scorza (357) and catcher AJ Kehlenbeck (221).
He took with him more than the numbers and a regional title. When he found himself in a slump this past season, Mendick recaptured his mojo with the MCC tradition of blacked-out cleats.
"I was slumping a little bit. I got a Sharpie marker. The cleats were kinda gray, and I just blacked them out. I did it for a couple for a couple of games. The cleats were old as it is. They had kinda worn out. Got me back into swinging the bat little better. It was superstition, but it worked."
After his sophomore season, teammates took part in pre-draft workouts for MLB. Mendick didn't get an invite.
"That's how it's been my whole life. I've never really been invited to things like that. Never was the big heavy hitter guy. Never got all the attention. I was always low key. I just tried to persevere. I just wanted to be the one on top at the end. I didn't really matter what happened at the time.
"I knew that I was going to be a harder worker. I just put my head down and grind it. Different things like that have happened. I just look at it as I got to get better. At the time I wasn't fully mature, and I'm still not. I knew my body had time to physically develop. I just let the chips fall as they may."
Now, Mendick and Matt Brooks carry the torch as the only Tribune alums currently playing professional baseball. They join a list including former major leaguers Greg Keagle and Tim Redding as well as current Monroe coaches Dave Brust and Cory Brownsten who have gone on from East Henrietta Road to play pro ball.
"It's an honor," Mendick stated.  "I truly think junior college is the way to go. You got to build yourself up. You got to get the experience as a freshman and as a sophomore. Too many times you see these kids go to four-year schools and they sit the bench for two years, and then they start playing as a junior and senior. What's the point in that? You got to learn how to play as a freshman and a sophomore and get the experience.
"The best part about junior college is you get to play. You get to develop leadership. I loved it. I think it's the greatest thing in the world."
Mendick finished his collegiate career UMass-Lowell where he helped the River Hawks make the transition to Division I baseball. As a senior, he led Mass-Lowell in RBI (30), doubles (16), total bases (71) and slugging (.455). He shared the team lead with 50. Mendick was one of 47 finalists for the Brooks Wallace Shortstop of the Year award. He was named first-team All America East.
OTHER SECTION FIVE ALUMS IN PROFESSIONAL BASEBALL:
Chris Bostick (Aquinas/Pittsburgh Pirates) – 2011 MLB draft pick finished the season with Syracuse of the Triple-A International League (Washington Nationals) before being traded.
Cito Culver (West Irondequoit/New York Yankees) – 2010 draft pick helped Scranton-Wilkes Barre to the Governor's Cup.
Grant Heyman (Pittsford Sutherland/Arizona Diamondbacks) – split the season between the Visalia Rawhide (Class A Advanced California League) and Kane County Cougars (Class A Midwest League) hitting 10 home runs and driving in 46.
Steven Klimek  (Greece Arcadia/Baltimore) – 2015 draft pick struck out 33 and walked 13 over 47.1 innings pitched between Aberdeen (Short-A NY-P League) and Delmarva (Class A South Atlantic League).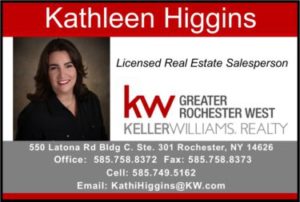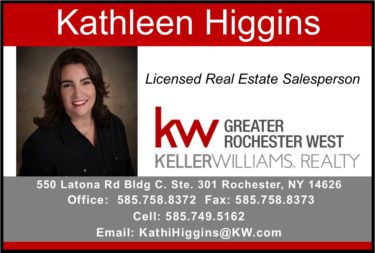 Andy Parrino (Brockport/Chicago White Sox) – 2007 draft pick collected 37 hits in 52 games with Charlotte (Triple A – International League).
Matt Portland (Victor/Kansas City Royals) – finished 4-3 in 13 starts for Idaho Falls (Rookie – Pioneer League).
Jordan Schwartz (Hornell/Oakland Athletics) – 2014 draft pick made 17 appearances on the mound splitting time between the Beloit Snappers (Class A Midwest League) and Vermont Lake Monsters (Short-A New York-Penn League).
Jon Schwind (Hilton/Pittsburgh Pirates) – 2011 draft pick played in 78 games this past season splitting time between Altoona (Double-A Eastern League) and Indianapolis (Triple-A International League).
Conner Simonetti (Fairport/Washington Nationals) – hit six home runs and collected 24 RBI in his first professional season.