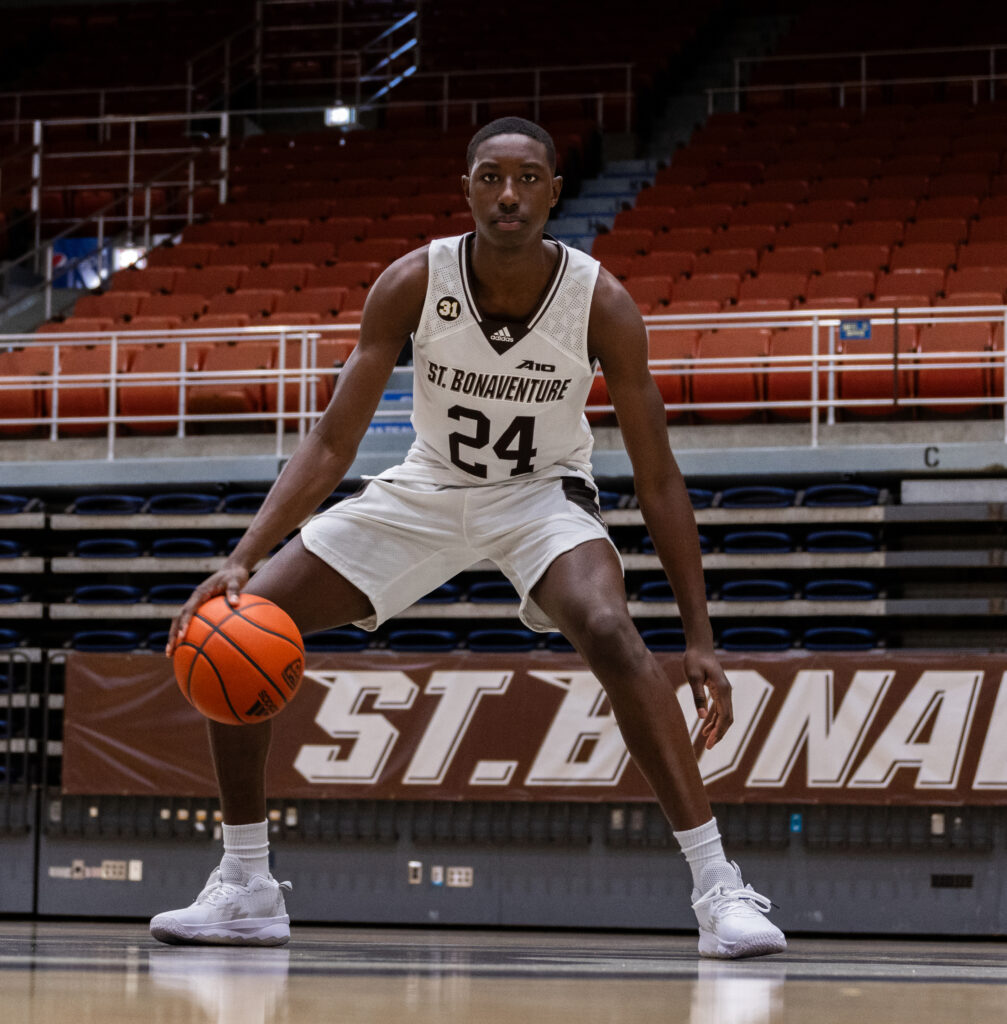 By KEVIN L. SMITH
The St. Bonaventure men's basketball team on Monday brought on its first member for the 2024 recruiting class, according to a release.
According to Bonnies coach Mark Schmidt, 6'9″ wing Ebrahim Kaba commitment to the program.
"He's an athletic, highly skilled scoring wing who can really rebound," Schmidt said. "He fits our system and is a great kid who has been well coached. He has a tremendous shot with range; he can knock down the three. We are looking forward to getting him on campus and welcoming him into our program."
Kaba will play at The Peddie School in New Jersey this season. Last year, he was part of the Gill St. Bernard's boys basketball squad, a private school program in New Jersey.
"He's a big guard with NBA range. He has the potential to be an elite wing at the college level," St. Bernard's coach Mergin Sina said.
According to verbalcommits.com, Kaba received 30 total offers, including ones from Atlantic 10 rivals Saint Louis, Duquesne, Fordham and Richmond. He also received an offer from Franciscan Cup foe Siena.