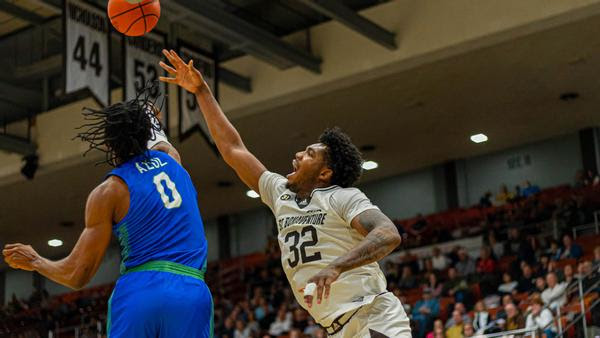 By KEVIN L. SMITH
The St. Bonaventure men's basketball team was selected third in the Atlantic-10 men's basketball preseason poll for the 2023-24 season, the A-10 announced on Tuesday.
The Bonnies received the third-most votes (319) for the poll, including one first-place vote. The A-10 released its preseason awards in conjunction with the conference's media on Tuesday at the Barclays Center in Brooklyn.
According to GoBonnies.com, it's the third time in the program's history that the Bonnies have been selected in the top 3 of the preseason poll. Bonaventure was a unanimous preseason favorite for the 2021-22 season, and was selected to finish second for the 2017-18 campaign.
The polls showed that Dayton was selected as the A-10's favorite for the second-consecutive season. The Flyers received the most votes at 370, which included 20 first-place votes.
VCU, the defending A-10 regular season and postseason tournament champion, took in the second-most votes (321). The Rams received 3 first-place votes.
Bonnies redshirt senior Daryl Banks III was named to the A-10's preseason all-conference first team. Redshirt junior Chad Venning was picked for the preseason all-conference third team.
Last season, Banks had a team-leading 15.4 points-per-game (PPG), and also led the nation in minutes-per-game (38.4). Venning contributed the second-most points on the team with 12.7 PPG.
A breakdown of the A-10 men's basketball preseason poll and preseason all-conference selections can be found here.
The Bonnies enter the 2023-24 season as the oldest team in the A-10. The team kicks off its regular season with a home game against Longwood at 7 p.m. Nov. 6.