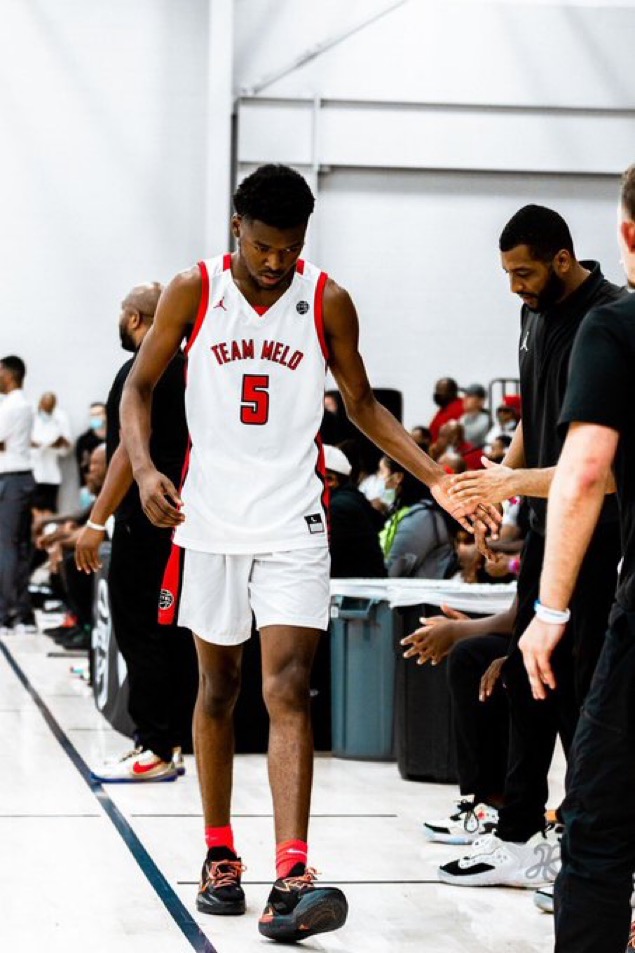 By CHUCKIE MAGGIO
St. Bonaventure's "Putnam Pipeline" has added another link. Barry Evans, a 6-foot-8 wing who took an official visit to the SBU campus over the weekend, has committed to play for the Bonnies next season.
The Baltimore Poly High School graduate becomes Bona's first class of 2022 pledge. Evans, who is playing prep basketball for Putnam Science Academy this winter, also held offers from Albany, NJIT, Quinnipiac, Towson and UMass, among others.
Evans, described by those who have watched him play as a versatile wing who can guard and play multiple positions, picked up nine offers since June after a strong Peach Jam showing with Team Melo. The Baltimore City Public School season was canceled due to COVID-19, which factored into his decision to play a prep year at Putnam. Evans garnered All-District First Team honors as a junior at Oakland Mills High, where his team made the state playoffs.
Evans will enroll at SBU in the 2022-23 school year.