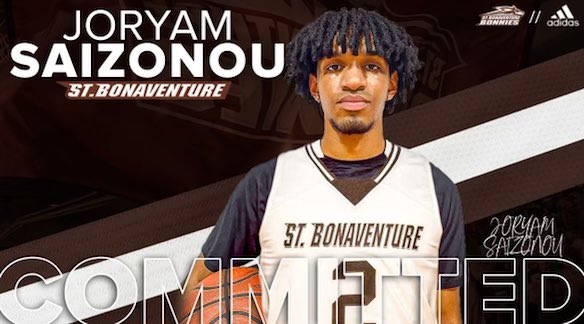 By CHUCKIE MAGGIO
You fire up Joryam Saizonou's highlight film and you begin to see the resemblance to a Bonnie of the recent past.
Saizonou has just three seconds to force overtime and drives the full length of the court in three dribbles, sinking a layup over two would-be defenders. His quick hands strip the ball in the opposing team's backcourt and he rises for a breakaway slam at the other end. He stutter-steps past a defender, weaves between two help defenders and converts a challenging lay-in. He can knock down the open 3-pointer and assist the open teammate while also standing his ground on the ball defensively, guarding his point guard counterpart.
Then the 6-foot-3 Dutch point guard mentions Bonaventure alumnus Charlon Kloof is a mentor and things start to crystallize. Saizonou is built like Kloof, plays like Kloof and, like Kloof, has Netherlands youth national team experience. Now he will don the same collegiate colors Kloof wore from 2011 to 2014.
Saizonou moved to the United States at age 12, graduating from McCallie High School in Chattanooga, Tenn. before playing a prep ball season at Beckley in Mount Hope, W. Va. Saizonou knew Kloof from the All Day Athletes training program in Amsterdam and sought his advice after acquiring a Bonaventure offer on April 23.
Kloof, who scored 751 points and dished out 310 assists in three seasons at SBU, drew on his positive experience playing for head coach Mark Schmidt to make his pitch. "He loves Coach Schmidt and the way he coaches," Saizonou remarked. "Me and him have the same mindset, so he told me a little bit about how they all have the same mentality; they think the same way."
Kloof's first collegiate season featured an Atlantic 10 Tournament title and a seven-assist NCAA Tournament box score as the Bonnies nearly upset Florida State. Expectations are much higher for the Bonnies in Saizonou's debut campaign.
Boston College, Eastern Washington, Marshall, Montana State and Mount St. Mary's all offered Saizonou around the same time Bonaventure did. None of those programs carry the projections of national relevance Bona does, and those possibilities- AP Top 25 billing, another conference title, a deep March Madness run- won out.
"I just want to win, make sure the team makes the NCAA Tournament again," Saizonou commented. "If we make the tournament next season, I'm happy. No matter what, I'm happy."
Kloof certainly sees similar ability to cause transition havoc and smoothly direct an offense in his young protégé. Saizonou competed for the Netherlands Under-16 national squad in the 2018 FIBA U16 European Championship and accumulated 46 points in seven games. Kloof has dazzled for the senior team in EuroBasket and believes Saizonou can follow that path.
"With Joryam the Bonnies get a young, energetic point guard who is strong, works hard, athletic and very coachable," Kloof assessed.
"Always looking to improve and make the team better. Not afraid to make the big plays on defense or offense."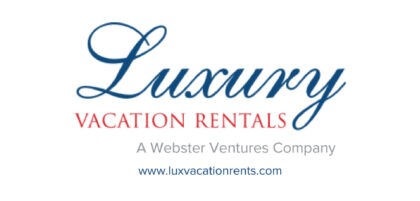 Saizonou's prep career was abbreviated by COVID-19, as Beckley Prep saw over 25 games canceled due to the pandemic. He still managed to produce a few eye-popping performances late in the season, including his 31 points and game-tying layup against Massanutten Military Academy and a 24-point, 10-assist double-double against Hargrave. 
"He just fell under the radar," Rivals recruiting analyst Jamie Shaw said of Saizonou on his Absolute Basketball Experience podcast. "Didn't play AAU. Coming into Beckley, W. Va. during a COVID crisis, not many people are making the trek to go through and watch those type of games. However, you look at it, he's a 6-foot-3, lengthy guard who can handle, shoot and pass. He's great in the pick-and-roll, unbelievable reads coming out of the pick-and-roll but can also shoot it out at 28-30 feet. Quick off the catch, good handle… there's a ton to like about what he brings with his versatility."
Beckley Prep head coach Justin Dempsey called Saizonou "a bright spot in a dark year."
"We tried to find anyone to play," Dempsey recalled. "Even with all this Joryam did exactly what I asked him to do on the court and in the classroom. He killed it… He was a pleasure to coach this year and St. Bonaventure not only gained a great guard but also another fan…
"His best basketball is ahead of him. His peak athletic ability is still untapped and his skill sets are great. Once he figures out how to completely use his athleticism, watch out."
Schmidt and the SBU coaching staff agreed with that assessment, telling the second-newest Bonnie he could fill the second-string point guard vacancy. And according to Saizonou, the team does indeed plan to reduce Kyle Lofton's workload and yield minutes to a reserve point guard next season.
"They said they needed a backup point guard for Kyle Lofton, because that's the only point guard they had on that team and that he was playing a lot of minutes last season. They don't want him to play 40 minutes a game next season," Saizonou relayed. "They want him to rest a little bit more so he can play longer… down the stretch."
Saizonou has already spoken with Lofton and Osun Osunniyi, gaining insight on the atmosphere around the team and where he fits in the team's immediate and future plans. His new teammates shared similar sentiments as Kloof about Schmidt, the program culture and why Bona is a natural fit.
"I like the way they recruited me," he said, taking note of the presentation that led to his commitment. "I feel like they really showed effort."