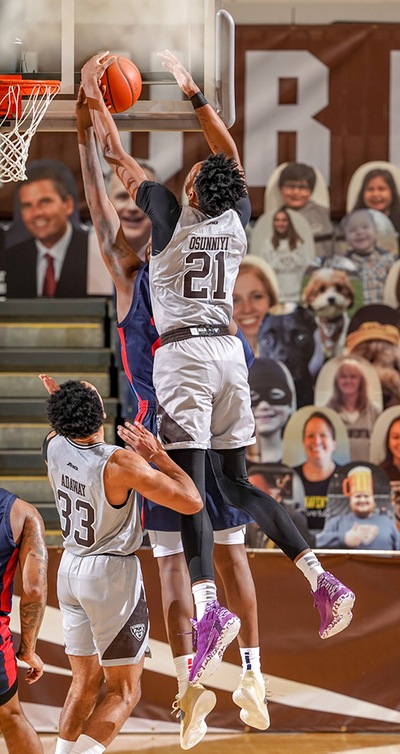 By CHUCKIE MAGGIO
Mark Schmidt has heard the phrase before, but he doesn't endorse it.
It's difficult, we're told, to beat a team three times in one season. Schmidt scoffed at the thought before the 2015 Atlantic 10 Tournament, as St. Bonaventure attempted to defeat Saint Joseph's for the third time in two months.
"Says who?" he asked, cracking a smile. "Who came up with that?"
The Bonnies didn't have much trouble completing that sweep of the Hawks, holding Phil Martelli's team to 49 points in a double-digit (60-49) win to advance to the quarterfinal round. Bona also beat UMass three times in 2017, so that won't be a factor in SBU's preparation for the third round against Duquesne on Friday morning.
The three-day period without a set opponent doesn't bother Schmidt either, as the Bonnies experienced a double-bye in three of their last four league tourneys. This one, plainly, will be decided on Richmond's Siegel Center court as the Bonnies and Dukes ready themselves for an 11 a.m. tip on Friday.
"We don't look at it as, 'We're the No. 1 seed. We have all this pressure,'" Schmidt remarked on Wednesday. "And we're proud to win the conference; it was a great accomplishment for our program. But we all start 0-0 and everybody has to win two games this weekend to move on to next weekend. It's coach talk, but we try to take it one day at a time.
"Eleven to one on Friday is the most important two hours of our guys' lives right now, and we're trying to prepare for that."
Forty days have passed since the Bonnies escaped Pittsburgh with a 65-61 victory. Duquesne has opened a new arena since that night.
Keith Dambrot's charges have gone 5-2 since being swept in that regular season series, finishing the regular season with a .500 winning percentage. A three-game win streak against Fordham, Saint Joseph's and Dayton was stunted by losses at Richmond and La Salle; the Explorers topped the Dukes by 20. The Dukes won their regular season finale against struggling Rhode Island and got a 67-62 second round victory over Richmond, but have largely been a mixed bag.
"Duquesne is a power team. Everything goes into the post," Schmidt noted. "And then they've got guys that can shoot the ball on the perimeter. The better they shoot from the perimeter, the more effective they are. In the next two days, we don't know who we're gonna play. So we just try to work on concepts and try to take a few things that Richmond does and a few things that Duquesne does and work on those things.
"But for the most part, you've gotta take care of yourself. If you can do that, then you'll have a chance."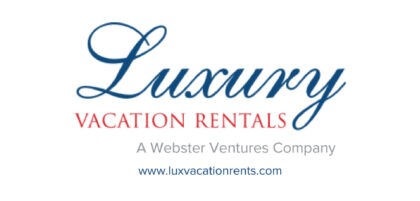 Dukes forward Marcus Weathers ranks 10th on the conference scoring list, as he averaged 16 points on 50.8 percent shooting in 17 games. Weathers and center Michael Hughes are the best rebounding tandem in the A-10, combining for 14.9 boards an outing. Hughes produces 10.5 points on 52 percent shooting and also blocks over a shot per contest.
Both teams have now played at the arena, so they have at least a working knowledge of shooting on the Siegel Center rims. They combined to make 83 field goals in their two head-to-head meetings, so they also have a working knowledge of the opposing defense.
Duquesne impressed defensively against a Blake Francis-less Spiders team. Richmond managed just 25 second-half points as Duquesne went on a 16-10 run over the last five minutes. Chad Baker led the Dukes' four double-figure scorers with 16 points, while Tavian Dunn-Martin scored eight of his 11 points in the last 5:06.
With no secrets left between Schmidt and Dambrot, the game's result will come from execution. The Bonnies did not execute against Dayton on Monday, shooting a season-low 30 percent and managing just 52 points. Holding the Flyers to 55 points and forcing 21 turnovers yet still losing was not the result SBU wanted, but the effects of defeat are not lingering en route to Richmond.
Bona has long subscribed to a "24-hour rule," allowing itself to be jubilant or upset at a game's outcome for a day before refocusing its energy to the next task. Schmidt depicted a similar situation taking place on Tuesday, after a bid for overtime went unanswered.
"It's like, we're disappointed, but 24 hours later we move on and now we're thinking about the Atlantic 10 Tournament," Schmidt said. "The great thing about, I think, 18 to 22-year-old, 23-year-old kids, they get over things pretty quickly. Coaches don't get over things too quickly but those kids that are 18 to 23, 15 minutes after the game it's like, 'Where's my pizza?'
"It's a little bit different, but we've moved on from that. You learn from those mistakes and hopefully we can play better on Friday."