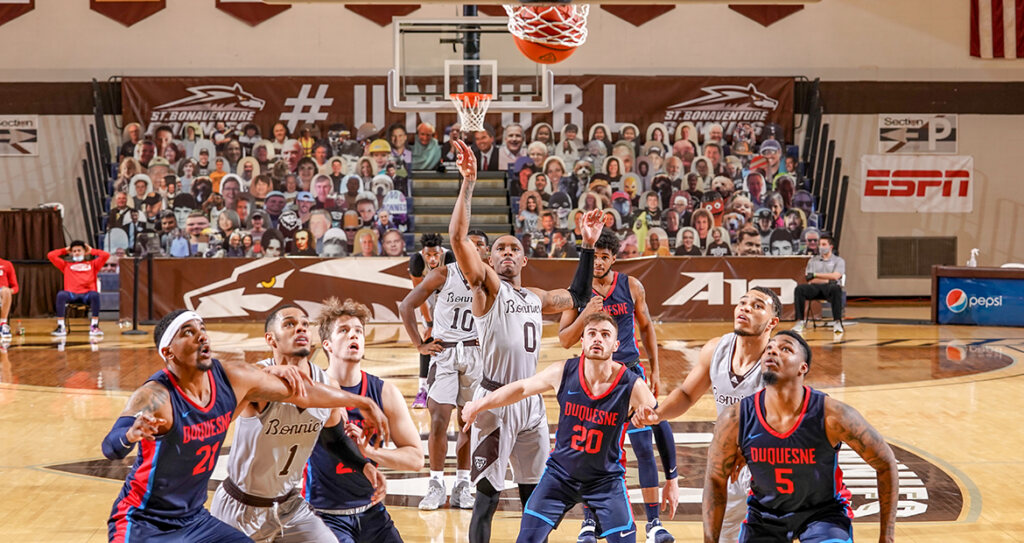 By CHUCKIE MAGGIO
St. Bonaventure's game at Saint Joseph's on Wednesday has been postponed due to COVID-19 concerns in the Saint Joseph's program, sources confirmed.
The Hawks played at Richmond last Tuesday, less than a week before Richmond went on pause due to positive COVID-19 test results. A source said the Bonnies will not add a replacement game before Saturday afternoon's game at Saint Louis.
The Bonnies' game at Saint Louis, a meeting of teams with NCAA Tournament aspirations, will be broadcast nationally on CBS Sports Network.