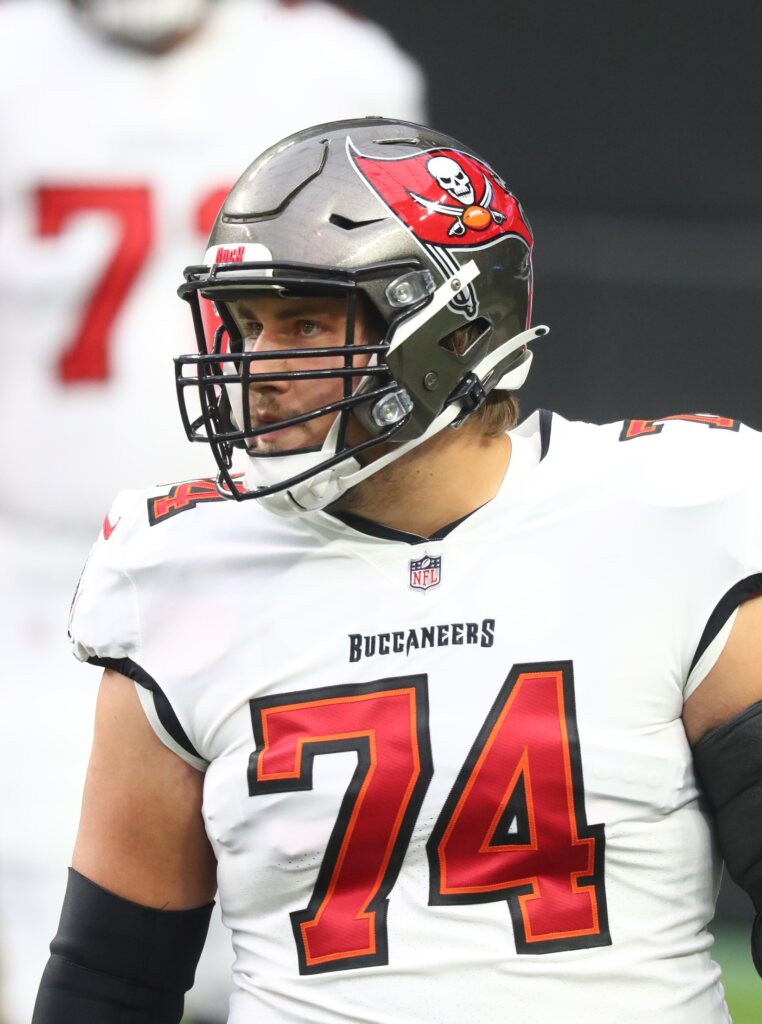 By IAIN HIGGINS and JOHN LIKANJE
Eleven years ago, Jordan Hogan was a freshman, third-string wide receiver at SUNY Brockport. Today, he's the quarterbacks coach for the Arizona Cardinals. In 2011, Ali Marpet took his first collegiate snap for the Hobart College Statesmen. Today, he is starting at center and guard for the Tampa Bay Buccaneers.
A pair of NFL journeys that began at Division III schools in upstate New York. These are two of many stories of players outside Power 5 conferences that have paved their way to the pros.
Over the past three seasons, 210 former Division II and Division III players have competed in the NFL: 93 in 2018, 57 in 2019 and 60 this year. Of this player pool, 32 had their name called on Draft Night. These numbers may come off as surprising to casual fans, especially those who may not extensively follow college football.
But it's not unexpected for those who coach and play outside the major conferences.
University of Rochester head coach Chad Martinovich believes it's due to NFL front offices expanding their scouting departments so that they can afford to scour the country for these diamonds in the rough.
"There are a few factors," Martinovich said when explaining this. "One would be the bigger use of analytics in the NFL, especially when it comes to scouting."
Hogan, who joined the Cardinals in July, explained that scouting departments have their own section of team office buildings and this is the case for the entire league.
"Not many people know this, but there are different sides of the building," said Hogan, who interned for three other teams (Buffalo Bills, Indianapolis Colts and Baltimore Ravens) in the past five years. "The analytics and the coaching side, we're usually together a lot because what we do goes hand in hand."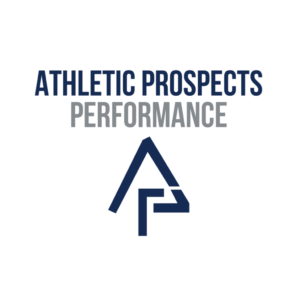 Although these prospects may not be as popular as typical Division I athletes, a select few have become familiar names. Matt Judon (Grand Valley State University) has spearheaded the Baltimore Ravens' defense with 39 tackles and four sacks this season. John Brown (Pittsburg State University) has emerged in the Buffalo Bills' offense as one of Josh Allen's favorite targets. The wideout had 29 receptions for 386 yards and a pair of touchdowns prior to his injury on November 28th. Tyreek Hill (University of West Alabama) ranks among the top NFL wide receivers with 77 catches for 1,158 yards and a league-high-tying 14 touchdowns (Davante Adams).
Not only are these players essential to their franchises, but an argument can be made that they greatly exceeded their draft stocks and potential. Brown was a third-round pick while Hill and Judon were selected in the fifth.
Even undrafted free agents capitalized on their opportunities and established themselves in the league. Keelan Cole (Kentucky Wesleyan College) is one of the Jacksonville Jaguars' top receivers (47 catches for 571 yards and five scores). Austin Ekeler (Western State University of Colorado) leads the Los Angeles Chargers with 407 rushing yards. Even Adam Thielen (Minnesota State University) has broken out as one of the NFL's best wideouts for his hometown Vikings: 60 catches, 760 receiving yards and 12 touchdowns.
"You got to be really good," Hogan said when breaking down how hard it is to make an NFL roster and then become a full-time starter. "You really got to stick out. I've been around some really good Division III players who I thought would've gotten into the league and easily make a practice squad. But there are all type of players on the practice squad that nobody sees. These guys are some of the top athletes in the world."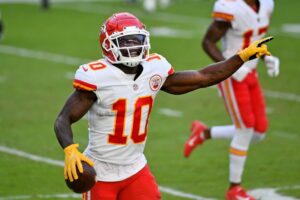 "There's always late bloomers," Martinovich said. "Look at different guys who have been drafted at the Division II and Division III level that maybe came into their own early in their college careers and really didn't get a lot of attention coming out of high school, at least from the Division I level and then blossomed and developed."
Mercyhurst University head coach Marty Schaetzle has had first-hand experience with this. As someone who's led a Division II program for 19 years, his priorities have and always will be recruiting players who would fit the team culture and develop both on and off the field.
"When they get here, you want to make sure that they're going to be able to develop, mature and grow as a player and as a student and climb that ladder," Schaetzle said when explaining his recruitment philosophy. "We evaluate their level of play, their production, how they played in high school. Sometimes it's yards and running people down. You also look at potentially where they can play or what's their ceiling. Sometimes we change their position."
Former Section V student-athletes Joseph Bronco (Aquinas), CJ Williams (Victor), Marquis Wright (Rush-Henrietta) and Will Zimmerman (Chuchville-Chili) currently play at Mercyhurst. Among other teams that the Lakers have played include Bloomsburg University and California University (PA). Bloomsburg featured Matt Feiler, who is on the Pittsburgh Steelers. Current Las Vegas Raiders Erik Harris and Eric Kush played at California (PA).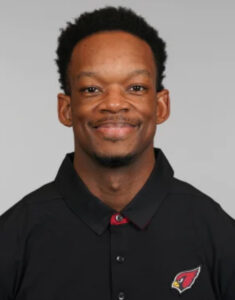 Jason Mangone, head coach at SUNY Brockport, has taught a ton of talent during his seven years at the helm. It has resulted in a 58-22 record, including three straight Empire Eight conference championships. The first championship run, in 2017, led to a 13-1 record and a national semifinals berth. Mangone has had former players make NFL rosters as well such as J.J. Steeler and Josh Warner.
"That's always going to be the goal," Mangone said. "Making sure that kid gets his Brockport degree and hoping football can be a catalyst along the way to stay motivated in the classroom. Every year, I think our classes overall get a little stronger in terms of the ability on the field."
Marpet is an example of one such success story. Born and raised in Hastings-on-Hudson in Westchester County, he was drafted 61st overall in the second round of the 2015 Draft by the Buccaneers. Marpet is the highest drafted Division III player of all-time, leading the Statesmen to a 41-5 record over his four years. In 2015, he was the first ever Division III player to be selected for the NCAA Senior Bowl and labelled the "biggest riser" on the field by Sports Illustrated.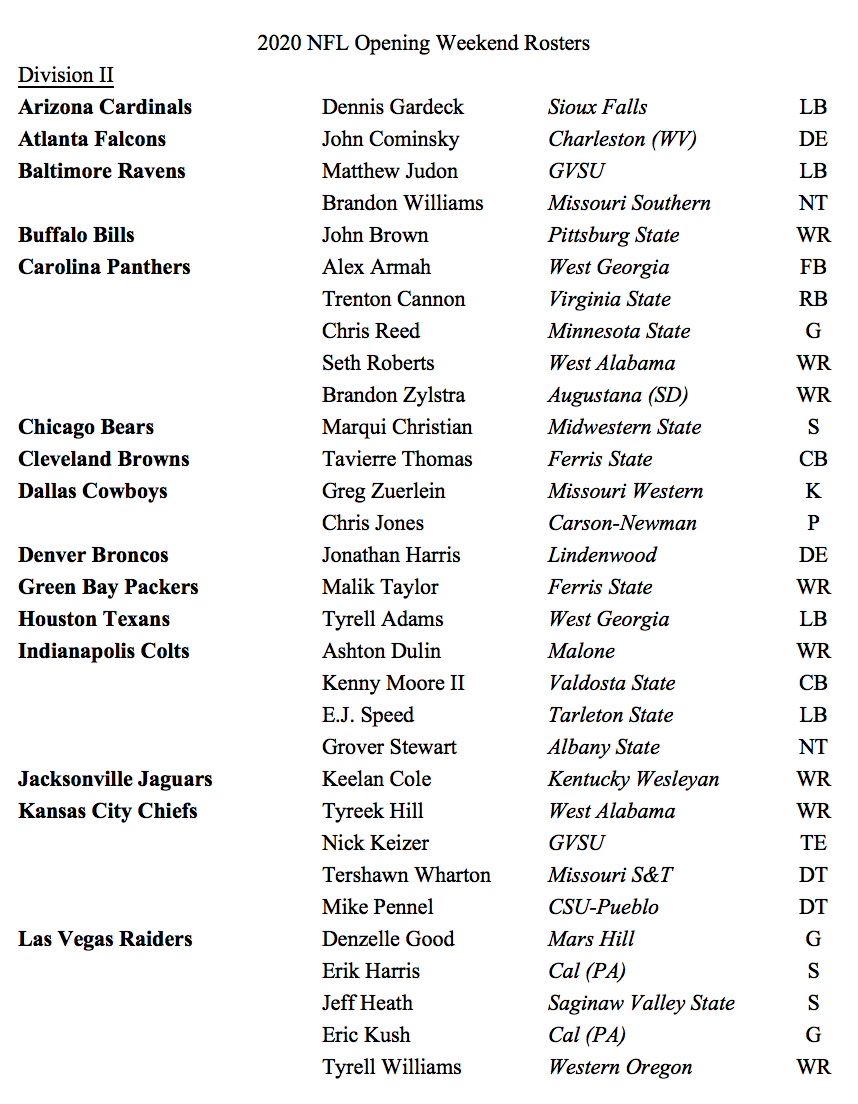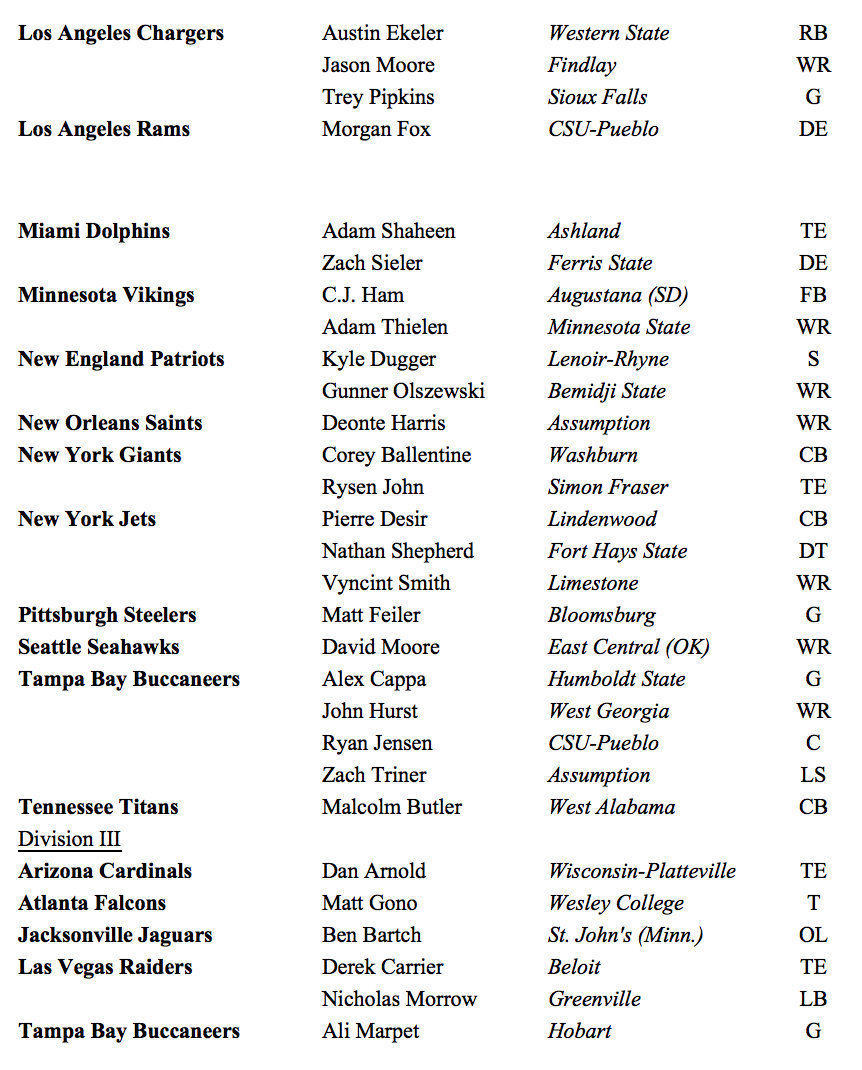 "It's an awesome story," Hobart head coach Kevin DeWall said when praising Marpet's journey to the NFL. "He's been a starter since day one in the NFL. He's performed to the point where he should be—arguably an All-Pro offensive lineman. He's obviously shown that he can play at the highest level and as I used to tell anybody that would listen: he's only going to continue to get better. We're proud of him. He's a special individual. On top of his physical abilities, balance and strength—all the things that come with that level of play—he's an even better person and leader. He always talked about making everyone better."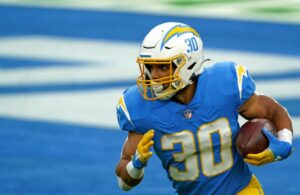 Hogan was impressed by how far Marpet had come. As a former Division III player himself, his main career goal was to become a Division I football coach while still playing competitively and exploring his passion for Broadcast Journalism. After graduating from Brockport in 2013, Hogan worked as an assistant at Buffalo State and Cornell University before being offered to coach with the Cardinals.
The fact that Marpet graduated from a Division III school and has had a productive professional career is a feat within itself. It's no secret that Division III sports are mostly for academic-minded athletes whose priority is their education. Martinovich, who has spent 26 of his 28 years of coaching at that level, confirmed this himself and explained that's how he and most other programs around the country conduct their recruitment.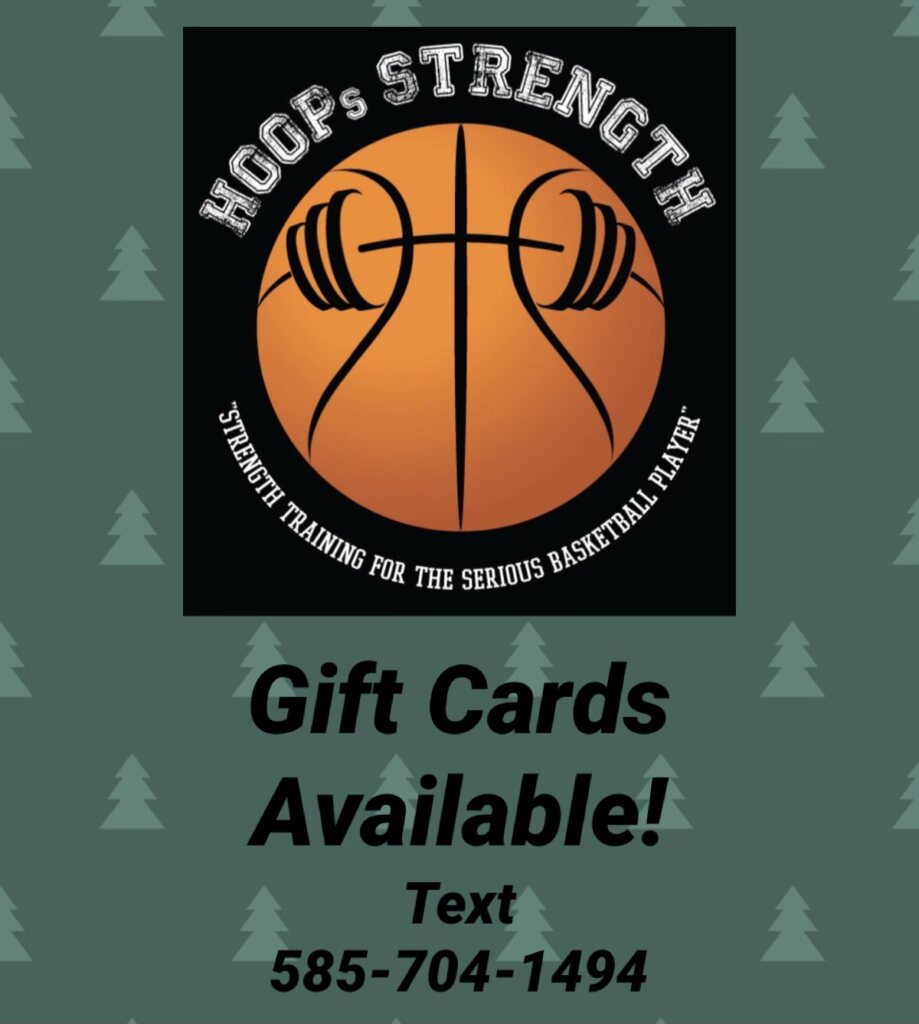 "I've been fortunate enough to coach at some pretty high-end academic schools," said Martinovich, who was at the helm at the Massachusetts Institute of Technology for nine years and in his third year at Rochester. "The thought process is first and foremost, you got to find the young men that have the academic background to be able to be admitted to the school and at the same time have the ability to excel on the field.
"Our pitch has several elements," he continued. "One is what the school is going to be able to do for them in the long term. The majority of kids who go to DIII schools are not going to go to the NFL. The NFL will find the qualified athletes that deserve to be there. Next is to be a special part of a program that's up and coming and going to be successful on the field. Seven percent of all high school football players go on to play college football and that's at all levels. So, to go on to play four more years of football, when you're talking to a young man who's in high school, they're a select few."
DeWall corroborated this as he recalled his first ever recruit, Alex Bell, attending the New York Giants' minicamp and other players try out for roster spots.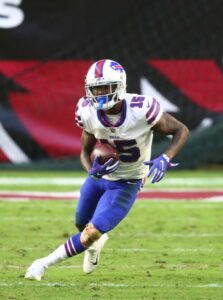 "We've coached some really talented players here at Hobart that probably could have competed for a spot at the highest level in the NFL, but because of their height, weight, or speed, maybe they just didn't qualify," DeWall said. "Once you get past those traits that just "have to be there," what separates the good from the great ones are the intangibles. That's where we try to be as thorough as possible in the recruiting process and maybe we find the guy who's going to be a late bloomer. Maybe he's been overlooked. We don't always find the finished product. We find the guy who is ready to roll up his sleeves."
Schaetzle acknowledged that although his players conduct their due diligence in preparing and getting ready to compete at the highest level every week, it comes down to work ethic and being the right fit for a specific NFL squad.
"I think what ends up happening is a lot of our players have a dream and they'd love to play in the NFL," the Mercyhurst head coach said. "They'd love to play in some type of professional football. It's tough because there's so many good football players out there. Even at the highest level, there's going to be a fit."
Mangone, Martinovich and Schaetzle were all impressed at the recent amount of lower-level players that have gone pro and optimistic that the numbers will continue to increase as the NFL develops its analytical network.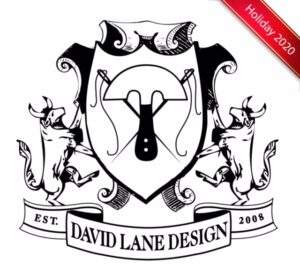 "What I hope people understand is that NFL teams find players no matter where they are," Martinovich proclaimed. "A young man who is very talented and has the potential to play at the next level can choose to go to a DIII school and develop there. Usually, the NFL teams are going to find him. It really comes down to what is the best fit for the young man. Sometimes it is going to a high-end academic DIII school."
"I think the gap between the highest level of college football and the lowest level has decreased in the sense that the kids we're getting now are very well trained at the high school level as well," Mangone explained. "The training that they're getting in the weight room and off the field with technicians has increased.
"I think we've surprised a lot of people when they hear Division III," the Brockport head coach continued. "I think they don't understand the amount of talent that it takes to play at a good Division III school. Some of these kids that are playing Division II and Division III are guys that are getting opportunities to play at Division I, but they want to play sooner."

"The NFL is only worried about bringing in the best players," Schaetzle said. "If that were to occur, I think it would happen because of changes in scholarships and opportunities at the Division II and Division III level so that there would be more players. Some years have hit really well."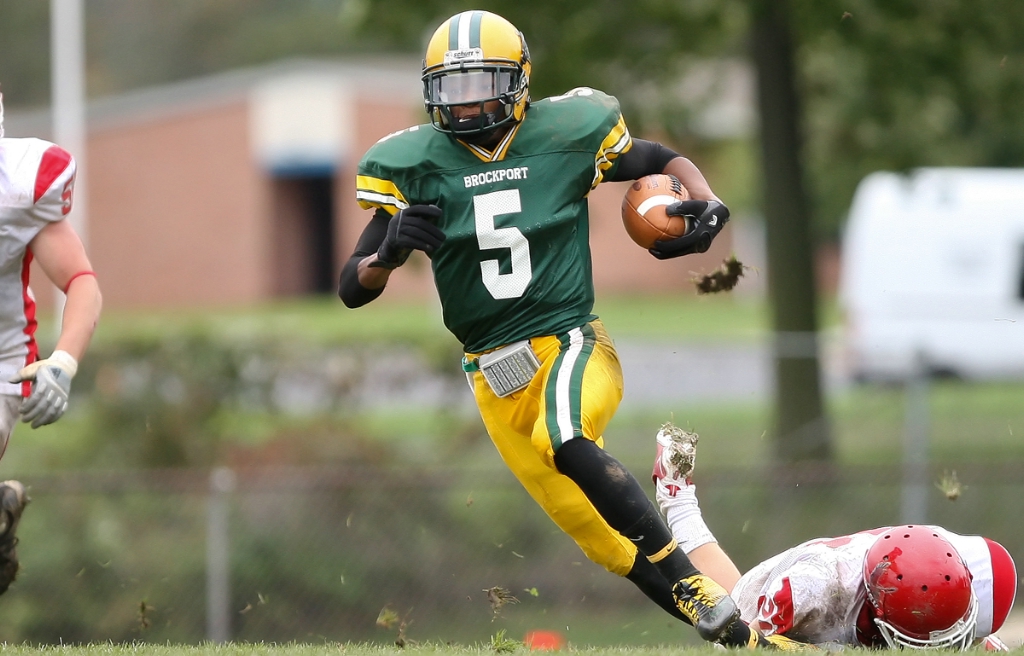 DeWall is already ahead of the curve and will stick with the same recruitment process that he has done throughout his two decades in Geneva.
"I hope if we're doing our job right, our coaching staff is going to find athletes who could play at DI schools, but for other reasons Hobart becomes a better fit for them," DeWall said. "That's where we have to be really creative because we don't have scholarships to offer. Our recruits are coming here for all the right reasons academically, they're committed and love the sport, but they also think they might have a greater opportunity to perform and have a better experience here than other places. That's the nature of recruiting. There are a lot of relationship-building conversations to figure out who is the right fit. Everyone has their own reasons for making the decisions and the path is really unique for each individual recruit."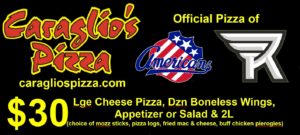 Hogan hopes to serve as an inspiration for young athletes to commit to their career goals, work hard at everything they do and keep their options open. He still remembers his senior year at Newfane High School (VI) when he was considering Buffalo State, SUNY Brockport and SUNY Cortland.
"When you get your opportunities, you cannot just get an A on the test," Hogan explained. "Anything you get, you have to knock it out of the ballpark. There's going to be so many tests you get that are going to come your way that are not going to come on the football field. Doing well in presenting yourself to a scout or an agent. You have to be able to always be on point."