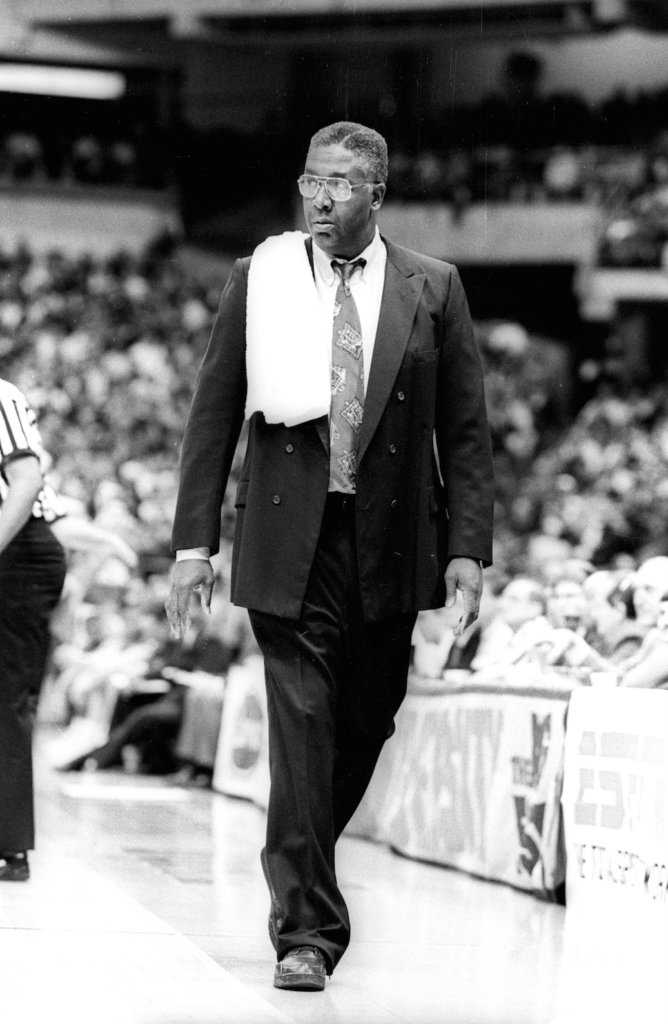 By CHUCKIE MAGGIO
John Thompson Jr. and his Georgetown Hoyas faced a veritable litmus test when the St. Bonaventure Bonnies traveled to Washington on Dec. 6, 1972.
Bonaventure, led by the high-scoring frontcourt of center Glenn Price and senior forward Carl Jackson that combined to average 40 points and 20 rebounds a game, were 2-0 with a 13-point win over Bowling Green two days prior. Georgetown carried a 2-1 record into the matchup, seeking to match the three-win total it achieved the entire previous season.
The imposing 6-foot-10 rookie college coach, who led St. Anthony High School for six years before accepting the Georgetown job, assumed a significant rebuilding task. SBU, winners of 62 games over the previous three seasons, was a formidable target for Thompson's first notable win.

Bona led for most of the contest, albeit never by more than four points. Bill Moore led the offense with 17 points, while Price and Jackson combined for 23 and Steve Hocker chipped in 10.
Georgetown showed two elements that Wednesday night in D.C. that would be hallmarks of its program for the 27 years Thompson spent at the helm: a smothering zone and a toughness that kept the Hoyas hanging around in most of their games.
Merlin Wilson's second-chance bucket put Georgetown up by one point with 59 seconds left, then fouled out to set up and one-and-one. Price only made one of two foul shots, setting up overtime. Georgetown seized momentum and scored the first nine points of overtime in a 73-70 win.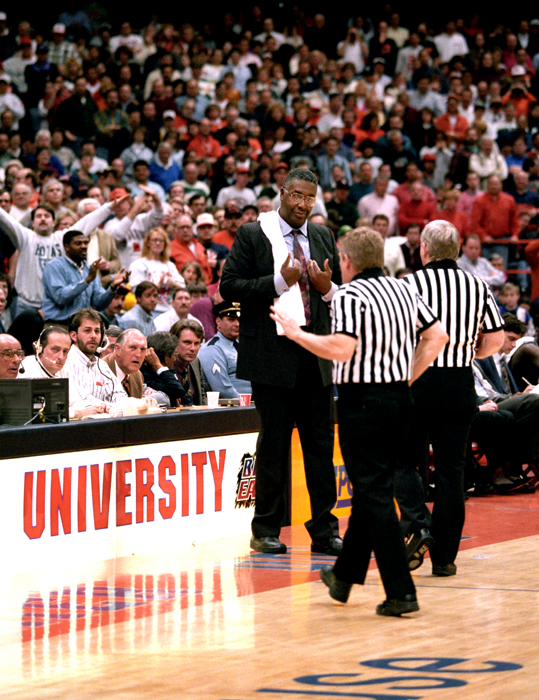 The teams met each of the next six Decembers, Thompson's Hoyas elevating the program's status and the Brown Indians maintaining national contention under Larry Weise and Jim Satalin. SBU won narrowly in '73, '75 and '77, while Georgetown took the even years by double-digit margins.
The 1978 matchup featured three future NBA players: John Duren and Craig Shelton for Georgetown, Glenn Hagan for Bonaventure.
Despite the talent and fierce competition between the two schools, conference alignment was coming. The Hoyas joined the Big East for the 1979-80 season while Bona joined the Atlantic 10 (née Eastern Athletic Association). The teams have not played since.
Thompson, known affectionately as "Big John," died Sunday at 78. The loss was felt throughout the college basketball community, including the Bonaventure community.

For Chris LaPlaca, ESPN's Senior Vice President of Corporate Communications and a 1979 SBU alumnus, missing Thompson's postgame press conference afforded him a unique perspective of the Hall of Famer.
Covering the 1976 game at Georgetown's McDonough Arena as a sophomore reporter for The Bona Venture, LaPlaca lingered too long gathering quotes in Bonaventure's locker room and missed Thompson's comments. In a stroke of good fortune, LaPlaca found Thompson, alone, in a hallway.
"I found the courage to ask him if I could get a comment or two from him," LaPlaca recalled. "He eyed me, thought for a second, then said to follow him to his office."
Thompson sat behind a large desk, a deflated basketball on his desk, and gave LaPlaca 10 minutes. "One on one, with John Thompson, in his office."
"I remember he chided me for missing his media time, firmly, but kindly, and as I look back I think he was coaching me in that moment as well," LaPlaca remarked. "Just a few years later, when he had built that program into a national juggernaut, and he became larger than life and wouldn't let his freshmen speak to the media and Georgetown stayed far away from the media circus and all the press made all of that into a thing, I thought about those 10 minutes- a John Thompson most folks wouldn't think existed.
"My enduring memory is the time he gave a kid, an aspiring journalist, when nobody was looking. And I have never forgotten that gesture."