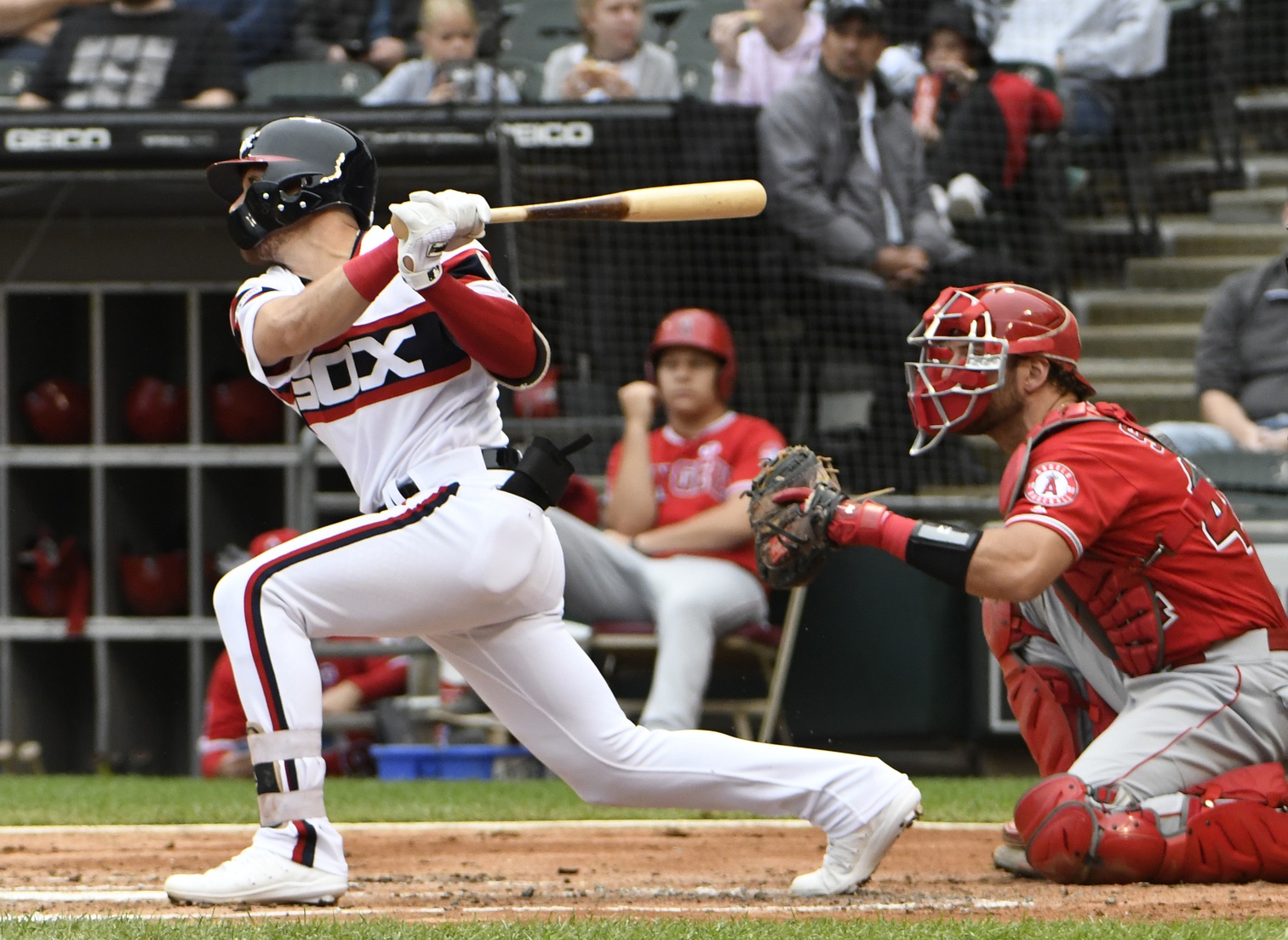 By BILLY HEYEN
Danny Mendick was officially named to the Chicago White Sox' 60-man player pool for the 2020 Major League Baseball season. The former Pittsford Mendon and Monroe Community College standout is listed as an infielder, and the announcement specifies that workouts for the 44 players named will begin at Guaranteed Rate Field on July 3.
Mendick's inclusion for the White Sox was merely procedural since he was already on their 40-man roster following his call-up to the major leagues last September. What's less certain is whether Mendick will open on the initial 30-man roster that begins the season in the major leagues. That will likely be determined during what the White Sox are calling "Summer Camp," which will be held in Chicago ahead of opening day.
Danny Mendick has been named to the #WhiteSox 44-man roster for the club's 2020 Summer Camp. @PickinSplinters pic.twitter.com/amCSG3j8j9

— Billy Heyen (@BillyHeyen) June 29, 2020
MLB teams will submit a 30-man roster for their season openers before trimming it to 28 players after two weeks and 26 players after another two weeks. Mendick, who can play all over the diamond, has his best shot of making and remaining with the club as a backup at second base, third base, shortstop and the corner outfield spots.
In 16 games played in September 2019 with the White Sox, Mendick batted .308 with two home runs. Following Spring Training's shutdown in early March due to the COVID-19 pandemic, Mendick remained at Chicago's complex in Arizona to maintain readiness for the season's eventual resumption.
Someone get that baseball!

Congratulations to White Sox' former 22nd Round Draft Pick Danny Mendick (@dmendick01) on his first Major League Home Run! pic.twitter.com/jmmXjfc8Vc

— Diamond Digest (@Diamond_Digest) September 8, 2019
Inclusion in the 60-man pool for Mendick also means he's eligible to be traded during the 2020 season. Ahead of the altered Aug. 31 trade deadline, players not in the 60-man groupings cannot be traded.
Each MLB team will also bring a three-man "Taxi Squad" on road trips. That trio will serve as an immediate option to replace another player who gets injured or sick while away from home. As a utility player, Mendick could find usage in that role at some point during the shortened season.
Section V will also be represented during the MLB restart by Brighton alumnus Ernie Clement, who will likely be a part of the Cleveland Indians' reserve squad. 
With the minor leagues currently hanging in limbo, the other Section V alumni in pro baseball await news of their fates. There very well may be no professional season for Adam Scott (Canandaigua), Tanner Cooper (Canandaigua), Greg Cullen (McQuaid), Steven Klimek (Greece Arcadia) or Logan Harasta (Webster Thomas). 
The Athletic did clarify Sunday night that players in an organization not initially named to the 60-man roster could be named at a later date, although the total players named could not exceed 60.
MLB teams are slated to play 40 of their 60 games within their division. For the White Sox, that means 10 games apiece against the Cleveland Indians, Kansas City Royals, Detroit Tigers and Minnesota Twins. They'll also face off against the National League Central Division to fill their remaining 20 games. Those opponents include the Chicago Cubs, St. Louis Cardinals, Milwaukee Brewers, Cincinnati Reds and Pittsburgh Pirates.
Players named to the 60-man groups are still eligible to opt at out a later date due to health concerns for themselves or an at-risk family member.