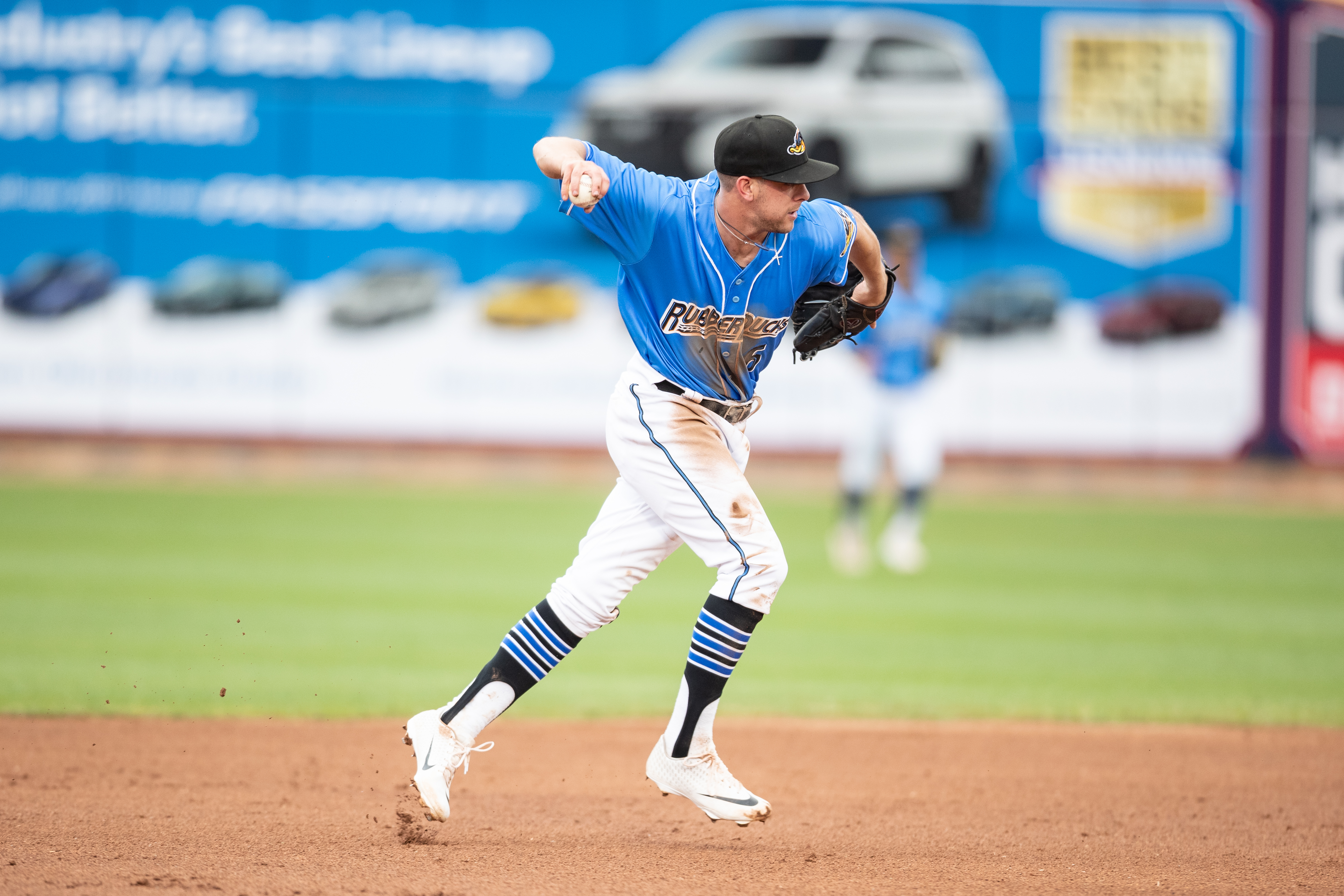 By BILLY HEYEN
Brighton alumnus Ernie Clement will be a part of the Cleveland Indians' 60-man player pool for the start of the shortened 2020 Major League Baseball season. The former standout at Virginia was named to the "Alternate Training Site" portion of the team after finishing the 2019 season at Triple-A.
Players listed at the Alternate Training Site for Cleveland will train at the home stadium of the Single-A Lake County Captains in Eastlake, Ohio, just northeast of Cleveland. With no plan in place for the minor leagues, the extra players outside the major-league roster will provide reinforcements and a way to keep prospects sharp.
Ernie Clement is officially part of Cleveland's 60-man player pool for the 2020 season.

The Brighton alum is one of 15 players listed to train at the club's alternate site, which for Cleveland is the home of the Single-A Lake County Captains in Eastlake, Ohio. @PickinSplinters pic.twitter.com/FQWZpSL7zh

— Billy Heyen (@BillyHeyen) June 28, 2020
A national champion as a freshman at Virginia, Clement reached Triple-A briefly to close out the 2019 season. He played the majority of the season with Double-A Akron, where he hit .261. His future big-league role is likely as a utility infielder.
Inclusion in the 60-man pool for Clement also means he's eligible to be traded during the 2020 season. Ahead of the altered Aug. 31 trade deadline, players not in the 60-man groupings cannot be traded.
Each MLB team will also bring a three-man "Taxi Squad" on road trips during the 60-game season shortened due to the COVID-19 pandemic. That trio will serve as an immediate option to replace another player who gets injured or sick while away from home. Able to play multiple infield spots, Clement could find usage in that role at some point during the shortened season.
James Karinchak throwing live BP to Ernie Clement. pic.twitter.com/xBjsEy5I3c

— Mandy Bell (@MandyBell02) February 18, 2020
Players named to the 60-man groups are still eligible to opt at out a later date due to health concerns for themselves or an at-risk family member.
Pittsford Mendon alumnus Danny Mendick should be named to the 60-man pool of the Chicago White Sox since he's already a member of their 40-man roster. Chicago has yet to release its roster, though.
With the minor leagues currently hanging in limbo, the other Section V alumni in pro baseball await news of their fates. There very well may be no professional season for Adam Scott (Canandaigua), Tanner Cooper (Canandaigua), Greg Cullen (McQuaid), Steven Klimek (Greece Arcadia) or Logan Harasta (Webster Thomas). There has been talk of holding the Arizona Fall League at the end of the season as a way to get prospects some much needed game action.
The altered big-league season is set to begin for teams on either July 23 or July 24 and last for 60 games. Each team will play 40 games against divisional opponents and 20 games against opponents from the equivalent regional division in the other league. In Cleveland's case, that means 40 games against Kansas City, Minnesota, Detroit and the White Sox, with the Cubs, Cardinals, Reds, Brewers and Pirates making up the rest.
For Clement to be called up to the major leagues, he'd have to first be added to Cleveland's 40-man roster. According to MLB.com, the Indians have 39 players on their current 40-man roster.
Ernie Clement's stats