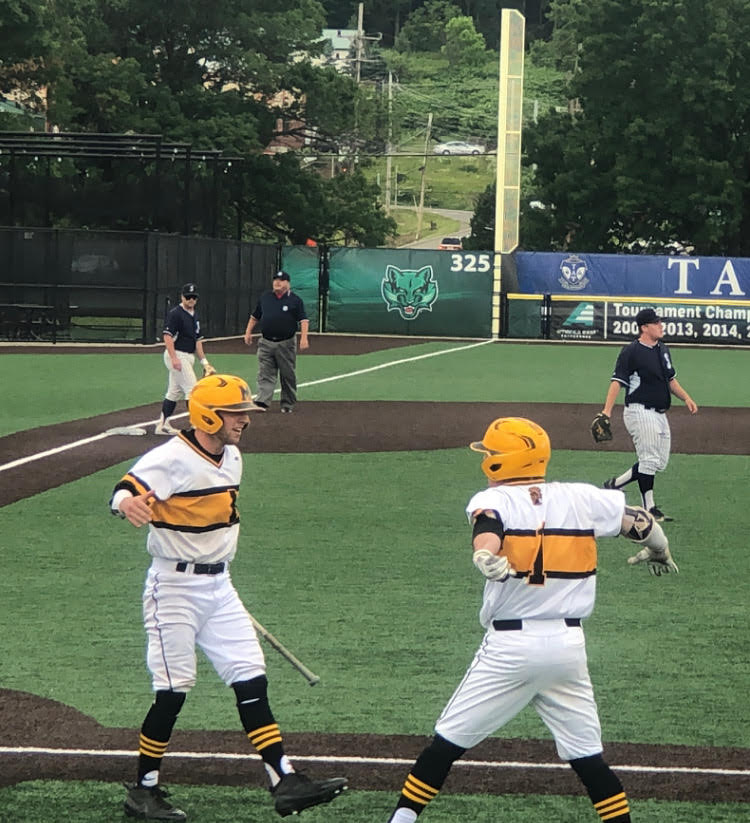 By BILLY HEYEN
In the 2019 state semifinal, Tyler Griggs stole second base and distracted the defense long enough for Ben Beauchamp to scamper home from third. It was the type of aggressive base-running maneuver that led the Knights to their first-ever state title.
Now, both Griggs and Beauchamp will be hoping that their next move, transferring from a Division I program to a Junior College, will work just as well.
"When things got tough for Tyler and I, we would just talk to each other," Beauchamp said. "We'd be there for each other and give each other advice and just talk. A lot comes from when you can just talk to somebody."
Griggs spent his freshman year at UConn but will head to the desert next season, transferring to Central Arizona College, which won the 2019 NJCAA Division I championship. Beauchamp, after a year at Albany, is returning home to play for Monroe Community College, where he plans to rehab from hip injuries and bounce back. Both McQuaid alumni hope to return to the Division I level as soon as the 2021 season.
"The farthest west I've been is Indianapolis," Griggs said, "so I really have no idea how it's gonna go down, but my thought process is if everything goes how I want it to, I'm gonna have to be down there playing anyway. My view is this is all part of the process, so I'm excited."

Before his junior year, Griggs committed to the Huskies, at the time one of the American Athletic Conference's premier programs. Griggs couldn't break into the Huskies' lineup this spring, though. He was being groomed as a second baseman, but upperclassman Christian Fedko started all 13 games at that spot this spring. Upon the season's cancellation, Fedko chose to return to the Huskies with two years of eligibility still remaining, and Griggs had a decision to make.
More: Read about Tyler Griggs' battle with the mental game
If he stayed, Griggs felt it might be more of the same, sitting and waiting for his chance. He's confident he can play at the level of a UConn, if given the opportunity. The best way for him to get back to that level quickly would be a JuCo detour, Beauchamp said.
"I know if (Griggs) keeps working the way he does, there's not really anything that's gonna stop him from getting back to a school like UConn or a school better than that," Beauchamp added.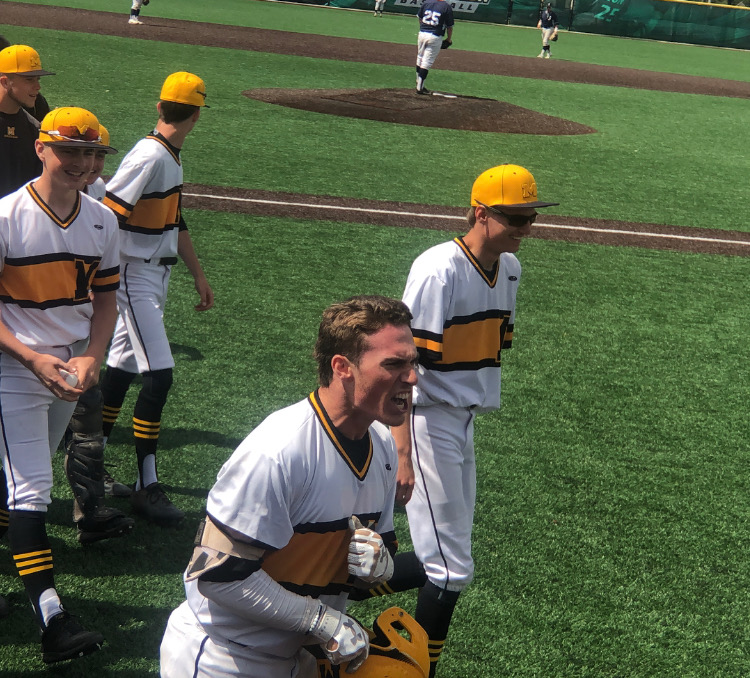 McQuaid head coach Tony Fuller knew about Central Arizona from his time working with MCC. He didn't have connections there, per se, but he assured Griggs that if he wanted a strong baseball program, albeit one in the middle of the desert, that was it.
The lost spring means Griggs still has four years of eligibility to work with. He could stay at Central Arizona for either a year or two, with the option to enter the draft or transfer to a four-year school at the conclusion of both seasons. That flexibility shaped up as the best option in this case, Griggs said.
"I was familiar with the school but also told him the reality of what he was going into was it's not Phoenix, it's not Scottsdale, it's not Tempe, it's literally the desert," McQuaid head coach Tony Fuller said. "There might be one gas station around, but he has high ambition which is amazing and he's gonna go out there and see what he can do. If he can produce and perform there then he can play anywhere in the country."

Beauchamp's in a different situation. He sustained a hip injury playing outfield last summer in the Interstate Collegiate Baseball League. The diagnosis was a torn labrum in his right hip, but he could rehab it without surgery.
More: Ben Beauchamp thrived on emotion in McQuaid's redemption
When Beauchamp got back in a catcher's squat at Albany, though, the rehabbing he'd done regressed. The frequent crouches "destroyed" his hips, he said. By the end of the season, he'd re-torn the labrum in his right hip and had surplus bone to be shaved off both his hips.
Beauchamp underwent surgery on his right hip on June 8 and will have surgery on his left hip in August in an attempt to overlap recovery periods that would stand alone at four-to-six months.
"I know that if I just do everything the doctors tell me and stick to the plan and do everything I gotta do," Beauchamp said, "I think I'll be able to get back and be successful by the spring."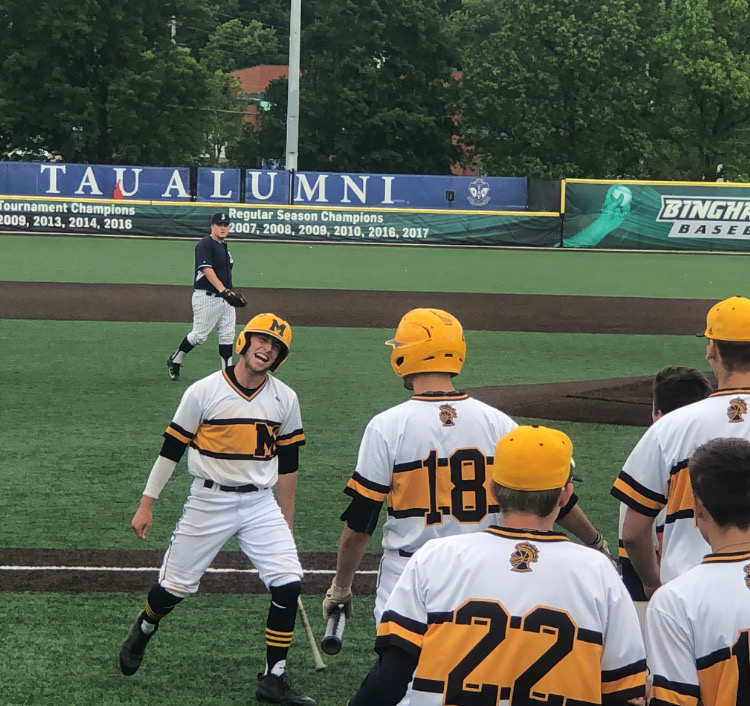 With the surgeries Beauchamp is slated to undergo, it made most sense to be back close to home. He's already familiar with MCC head coach Dave Brust, and Fuller said Beauchamp's "old-school" game will fit right in with the Tribunes. Assuming Beauchamp is healed in time for the spring, he should have every opportunity to right his course and operate along the same timeline of future opportunity as Griggs.
"I feel like they gave me a really good opportunity to go in there and win a spot and play and get to the next level again back to where I was," Beauchamp said, "and hopefully on the way, we can win a junior college national championship. That'd be pretty cool."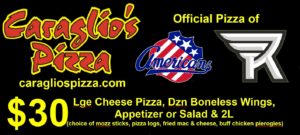 Beauchamp and Griggs are part of a hefty class of college baseball players from last year's McQuaid senior group, which includes Ryan O'Mara (Niagara), Drew Bailey (Mercyhurst), Noah Campanelli (St. John Fisher) and Hunter Walsh (St. John Fisher). All of them began their freshman seasons only to see them cut short by the COVID-19 pandemic. The other four will be returning to their schools with their eligibility showing them as freshmen even after having been on campus for more than a year.
For the two transfers, the next 12 months will be about reestablishing themselves as players that earned Division I interest in the first place. Their former teammates and head coach are confident they can do just that.
"Both schools are really lucky to get those guys in their program," Walsh said, "because they're definitely program difference makers, in my mind, and I feel like they'll both give a jumpstart to each program and give them a lot of good play on the field."