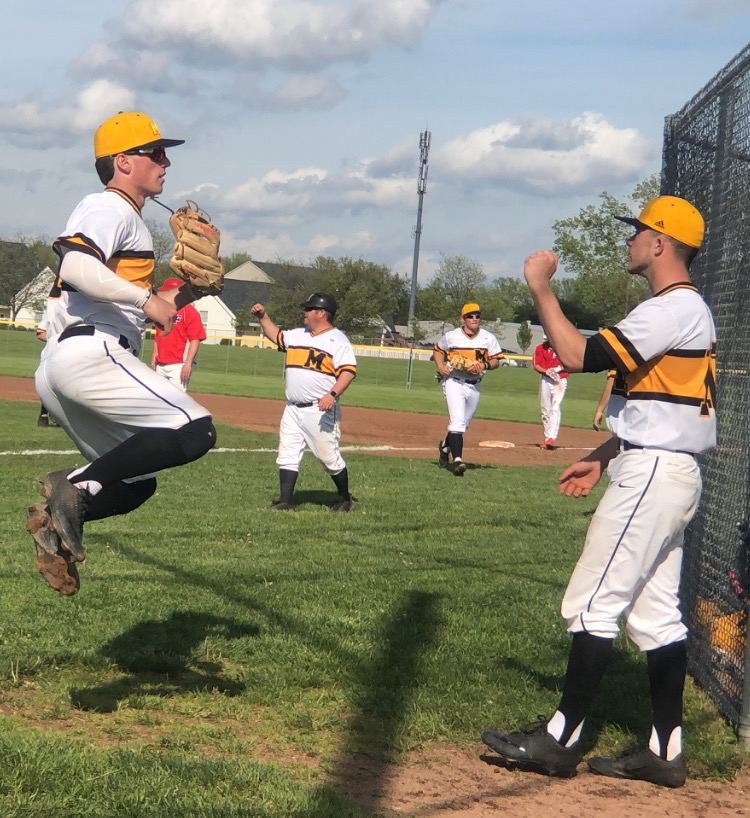 By BILLY HEYEN
In fourth grade, Tyler Griggs had a decision to make. He was playing both lacrosse and baseball, shuttling from one to the other. It was time to pick one summer sport.
One day, Griggs had his last at bat before he had to leave and go to lacrosse practice. The lefty batter hit the first home run of his life. Looking back now, Griggs looked at that swing as a moment that helped solidify baseball as his choice. And besides his boyhood lacrosse coaches, not many could argue that Griggs made the wrong call.
"My dad always told me, 'Do whatever you want, I won't be mad,'" Griggs said. "… I think I made the right decision."
Griggs is a senior at McQuaid now, in his fourth season of varsity baseball. He's committed to play Division I baseball at Connecticut. And he'll bat third and play third base this weekend in Binghamton as the Knights head to the New York State final four.
Griggs has won two sectional championships at McQuaid and been one of Section V's most dangerous hitters since he stepped into the box as a freshman. For him, the past couple years were battles with overthinking after he set a high bar that first year. But in the past few months, Griggs has found a new level of maturity at the plate. It's come at just the right time.
"I'm starting to see it, for sure," Griggs' father, Jeff, said. "And the timing couldn't be better."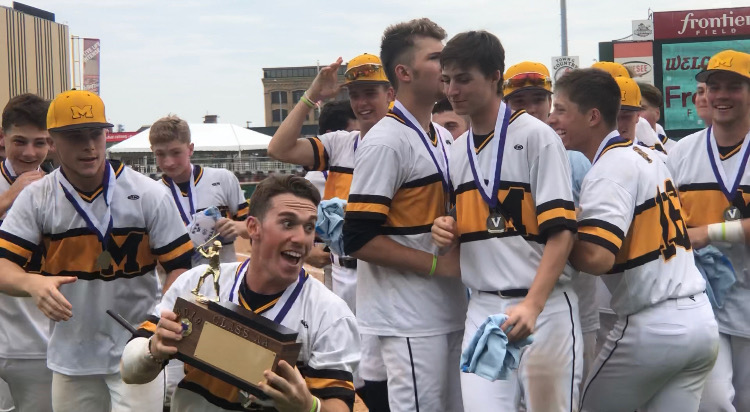 Jeff Griggs won three sectional baseball titles at Irondequoit. So it was only natural to put a bat in his youngest son's hands at an early age. And even at 2, Jeff watched his son swing and wouldn't have changed a thing.
That began what started as a three-sport journey. When you watch Griggs play baseball now, it's no shock that he showed promise in lacrosse and hockey, too. He runs powerfully, low to the ground and fitting right into McQuaid's aggressive baserunning. His hand-eye coordination is evident at the plate, where he rarely swings and misses and even occasionally lays down pretty bunts. And at the hot corner, Griggs snags balls to both sides of his body and displays a strong throwing arm.
But then came the day he chose baseball. Even now, Griggs can't quite pinpoint an exact reason, just that home run memory as a helping hand. Put simply, it was about what he had more fun playing.
"I really wasn't thinking of the bigger picture," Griggs said. "… I think it was just meant to be."
Griggs still played hockey then, and even was a varsity player for Penfield in eighth grade on the ice. When Griggs enrolled at McQuaid as a freshman, though, he chose to give that up, too. He'd be a baseball player, through and through.

Having known only one person when he arrived at McQuaid, baseball provided Griggs friendly faces. He remembered Hunter Walsh from little league. He met Noah Campanelli in chorus class — when asked, Griggs said "he'd be down for" he and Campanelli to sing the national anthem at the state final.
Right away, Griggs showed promise in fall practices. McQuaid head coach Tony Fuller, starting his first year with the Knights, too, knew on day one in the fall that Griggs would be on his varsity roster. Griggs, though, wasn't so confident.
It's just how his mind works, "Tyler being Tyler", Fuller said. "He hasn't changed since day one."
Griggs was "scared" until the individual meetings in the spring told him he'd made the team. Even as he attended meetings for the McQuaid baseball Florida trip and continued to fit in among the varsity ballplayers, Griggs was stressed about his chances.
"I was scared to death during tryouts," Griggs said. "… My dad would tell me, 'You'll be fine, you'll make it.' Deep down inside, I was really stressed out. I really had no idea."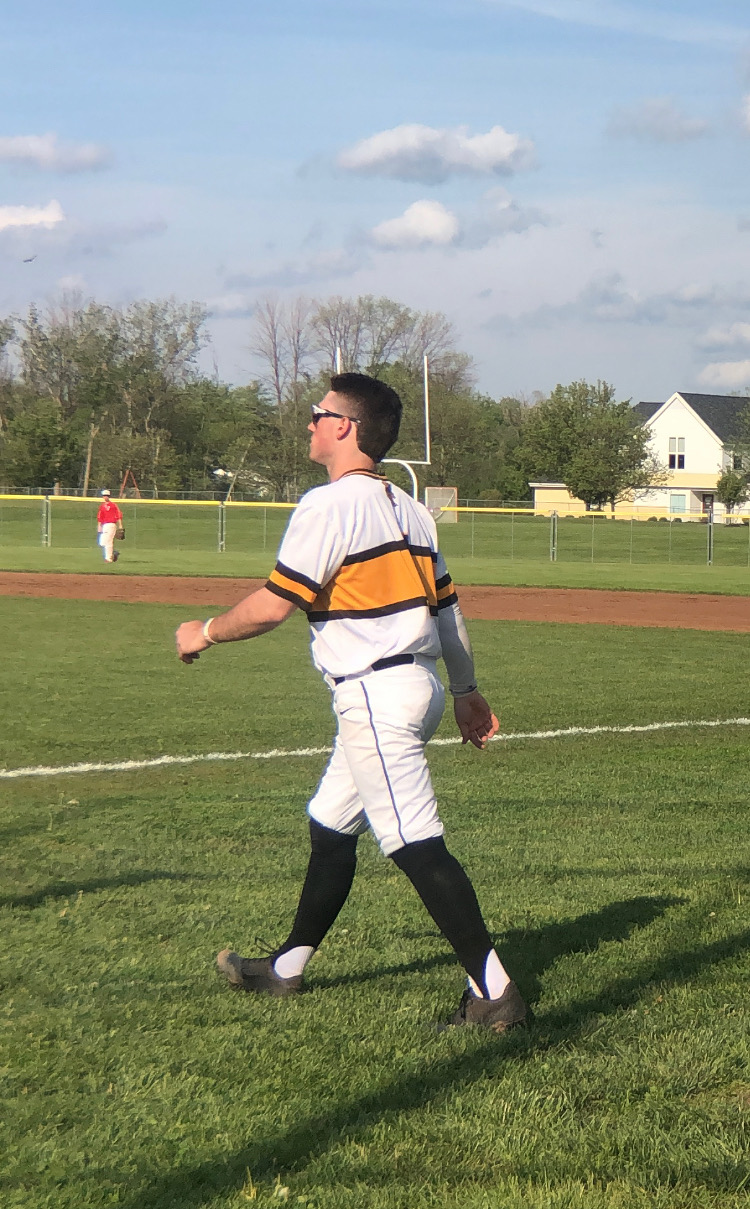 It was Fuller's first year. He had no ties to previous players, and the prior year's team had graduated double-digit seniors, anyway. He was more than willing to take Griggs and Walsh on his team as freshmen.
No one expected quite the level of performance Griggs had. He batted .447 that year, including three home runs.
"I really had no expectations at all," Griggs said. "Which is why I think I did so well. Because I wasn't trying to do anything, and I really didn't know what I could do. I was just going out there and playing with a blank mind."
Everything he hit found a hole, Jeff said. McQuaid's schedule wasn't as tough as it's been of late, Fuller added. But in Griggs' mind, it set a bar, something to live up to.
So in sophomore and junior seasons that were partially hindered by injuries, Griggs thought about that level he'd set. The thinking didn't come in the batter's box or between the lines, but sometimes in bed before he fell asleep.
"'How did I do that so young?'" Griggs occasionally thought to himself. "Baseball is so challenging, and I really think my mental game freshman year was so good because I wasn't trying to do anything and knew that I didn't have to live up to anything."
A commitment to UConn between his sophomore and junior years only added a bit of ammo. Now, when Griggs swung and missed, opposing dugouts could remark about that. "I thought you were supposed to be good," Griggs knows he heard a few times. Last year, that refrain would lead Griggs to think to himself, 'Oh, I suck.' This year, though, he just laughs it off. He's realized it says something that they know who he is while he doesn't know them.
Griggs felt he hit better anywhere that wasn't in a McQuaid uniform. At showcases and camps, he could be himself, a relative unknown just doing what he does. But with the Knights' uniform came a reputation he wanted to uphold.
"I would come back here, and I would just try to do too much and just fail," Griggs said. "Honestly, my biggest downfall is definitely mental. I've been trying to figure that out and work on that this year."
The thing is, Griggs knew he was doing it. He realized what was happening. He just wasn't sure how to fix it. Griggs started watching Youtube videos of high-level hitters, trying to be like them, Jeff said. But in reality, Griggs had to get out of his own head and out of other minds, too. He just had to be Tyler Griggs.
That's what he's realized most fully this season, with the help of McQuaid assistant coach Mark Perlo. Each day in practice, Griggs takes plenty of reps at third base and at the plate. In games, he shouldn't need to think. He's already done all the hard work.
"In the game, it's really just supposed to be muscle memory," Griggs said. "You're really not supposed to think about anything. So I've kind of cracked that. That was probably my biggest discovery this year."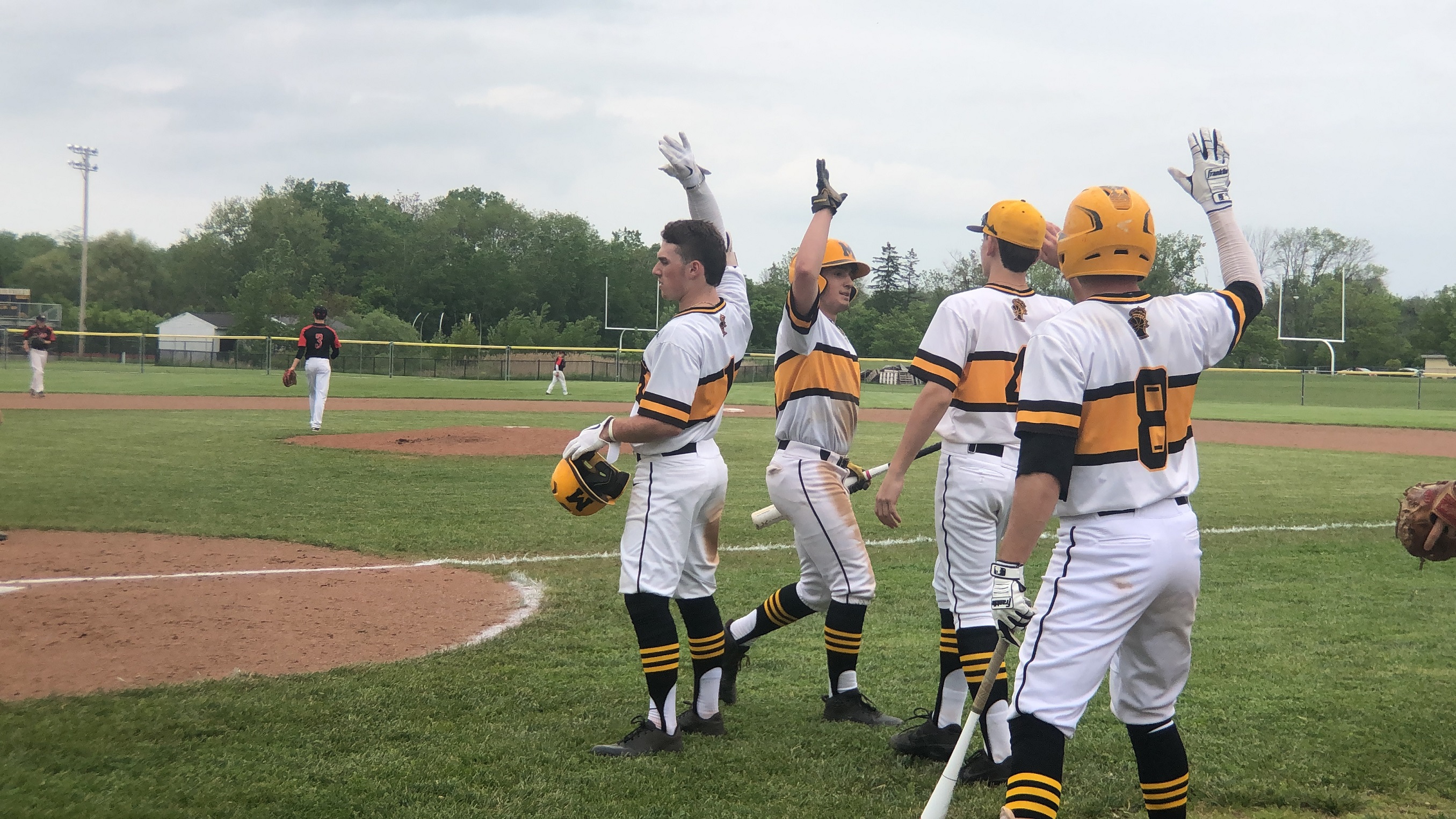 Griggs didn't really have bad sophomore or junior seasons. They just weren't .447. Even as a senior, he hasn't quite reached that mark, currently hitting .379. In the small sample size that is the high school baseball season, that was going to be a hard ask, anyway.
Instead, Griggs takes what's in front of him. A soft single into right ahead of Drew Bailey's walk-off home run in McQuaid's final regular season game. A liner into right center and a sprint around the bases in the sectional final. A run-scoring bunt single in the Far West Regional against the shift.
"Just be who you are and stay within yourself," Fuller said he's told Griggs. "I can't pinpoint a game, but it feels like the last month, this is who he is, this is what he's capable of doing on a day in, day out basis."
On the Tuesday before the last weekend of Griggs' high school baseball career, he didn't really want to think about the fact that each game of the past few weeks could've been it for his time at McQuaid. Maybe in the past, it would've slipped into his mind. But he's stayed more in the moment now.
It's been quite the last few weeks, too. Griggs' brother was married recently. Griggs himself graduated from high school the day after winning sectionals. But the possibility of what's coming this weekend, the chance at a state championship ring and a win in his final high school game? Griggs and his father agreed that would "trump" graduation.
"Baseball's been my life ever since I could remember," Griggs said. "Don't get me wrong, graduation's a huge milestone. But I always thought that that would come around. That was always in the plan book. State championship, you never really expect that. We've always wanted that.
"… And then it actually happens, and it's like oh, we could actually do this. I definitely think state championship, I'd be a little bit more excited for that."