By JOHN LIKANJE
East High's Damani Barley was the starting point guard on an Eagles squad that was primed to compete for a state title this year. The 6-foot-4 sophomore averaged 14.6 points, nine assists and 2.3 steals as the Eagles compiled a 22-2 record, won their 25th sectional title in program history and had defeated Eastridge for the right to compete in regionals.
Barley connected on 54 percent (161-of-299) of his field goals, including 47 percent (69-of-148) from downtown, and 80 percent of his free throws. The 6-foot-4 guard averaged three made long-range shots per game on six attempts as well.
VIEW MORE SUE KANE PHOTOS HERE
He netted double figures in 19 of 23 games played, including seven straight to open the season. The sophomore guard reached the 20-point plateau in five contests, including a season-high 32 on February 13th in a 94-80 win at Leadership Academy. In that game, Barley dished out nine assists, made four long-range shots, swatted four shots and swiped three steals.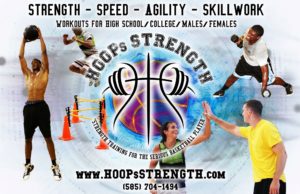 Barley's other four 20-point performances were: 21 points on December 3rd in a 90-41 win at World of Inquiry, 20 points on January 11th in a 77-66 win over Eagle Academy (Public School Athletic League), 20 points on February 4th in an 83-49 win at Monroe and 21 points including four dunks on February 11th in a 98-70 win over NE Douglass.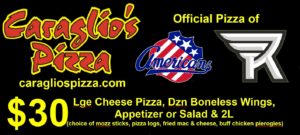 Rivals ranked Barley as the fourth-best point guard from the 2022 class in New York State behind Dior Johnson, Jaden Bradley and Max Rugusa.
Last spring, Barley played AAU in the Adidas Gold Gauntlet. The 6-foot-4 guard, who holds an offer from Siena College, will be one of three starters (Kai McCullough and Justus Ross-Simmons) returning for East High next season.