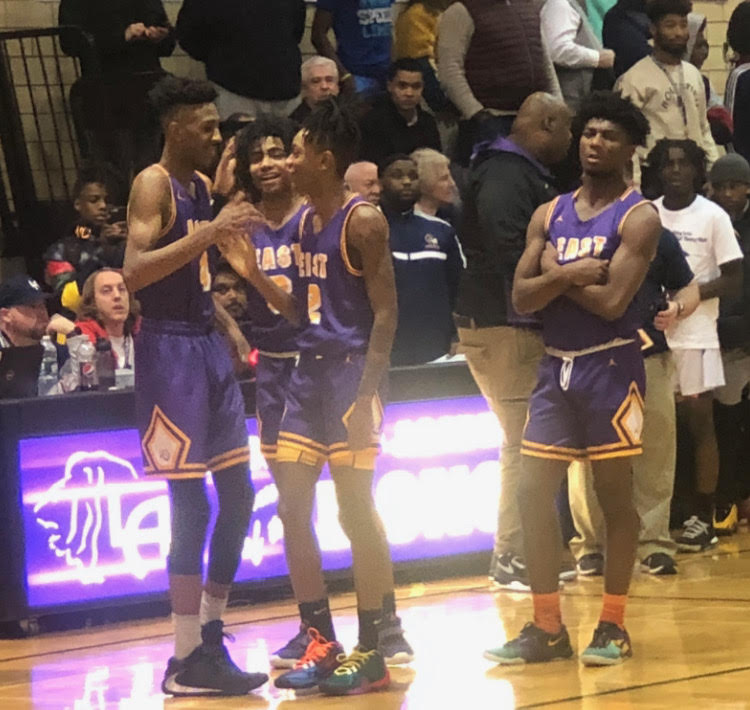 By BILLY HEYEN
ROCHESTER, N.Y. — Zechariah Harris-Scott and Kaori Barley stood next to the scorer's table and danced. Only a few seconds remained in Thursday's game as East waited for a referee discussion to conclude, and the Eagles teammates bounced on their feet and slapped hands.
Harris-Scott had been dancing all night long. He shimmied before heading out to center court for the opening jump ball. He broke out some moves during halftime warmups, too. And thanks in part to his play in the second half, with the game nearly complete, he and East still had reason to dance.
"He's an animal," Damani Barley said of Harris-Scott. "He's really a beast, and he's the best in Section V."
East (16-2) pulled out a 94-80 win at Leadership Academy (15-3) on Thursday night. The Eagles were led by 32 points from Damani Barley, who was joined in double figures by Harris-Scott (27 with 11 rebounds), Clinique Jackson (20) and Kai McCullough (11). The win guarantees that if the Eagles win their final two regular season games, they'll head into the Class A2 sectional tournament as the top seed.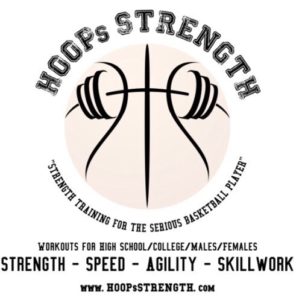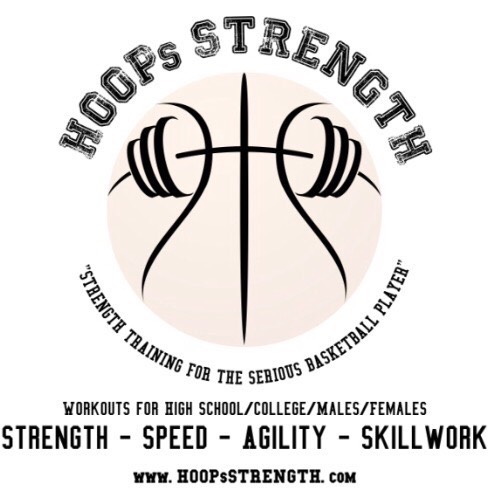 East was without sophomore star Justus Ross-Simmons on Thursday night due to a knee injury. That pushed junior lefty Clinique Jackson into the starting lineup. Prior to Thursday's game, all five of East's usual starters had scoring averages in the double digits — Jackson was an unknown commodity in comparison.
But nearly right away, Jackson pulled up and nailed a 3-pointer from the left wing. He knew that was a good omen.
"When I make my first shot I'm on," Jackson said. "That's all I can say."
Jackson stayed "on" for the remainder of the first half. He scored off an offensive rebound before nailing another wing triple and two free throws.
With 4:20 remaining in the half, Jackson cut along the baseline toward the right corner as Damani Barley shuffled the ball to Kaori Barley on the wing. Kaori Barley made the extra pass and Jackson didn't let him down, draining his third triple of the first half and heading into the break with 13 points. 
"They thought since we didn't have Justus, we were gonna lose by 30," Damani Barley said. "But Clinique came up big. He's always been ready for that. He's always been ready."
This Clinique Jackson corner 3 has @goeasteagles up 33-24 with 4:20 until half. Jackson has 12, including three triples. @PickinSplinters pic.twitter.com/aLxzjjNsdu

— Billy Heyen (@BillyHeyen) February 14, 2020
East went into the half ahead 42-31, but Leadership had an answer in the third quarter. On the Lions' Senior Night, it was senior center Kennyh Hardeman with 14 points and 10 rebounds in the third quarter alone to will Leadership back into the game. Hardeman finished with 21 points and 23 rebounds.
Damani Barley kept East in the lead, albeit a smaller one, thanks to the outside shooting he'd done in the first half. Hitting multiple shots from well beyond the 3-point arc before the break meant that Leadership guarded him tightly in the second half. So Barley went to the basket over and over.
"Damani wanted to show that he was the best point guard in this gym," Harris-Scott said. "That's what he did. He showed that no point guard in Rochester is better than him."
The @BarleyDamani bucket gives @goeasteagles a 56-49 lead with 3:02 left in the third. @PickinSplinters

Damani has 15, Clinique Jackson leads East with 17. pic.twitter.com/6ic4dDEpC2

— Billy Heyen (@BillyHeyen) February 14, 2020
It was only at the end of the third quarter that East's center Harris-Scott started to make his own imprint on the game. He hit a floater off an isolation drive to head to send East to the fourth up seven. Then some trash talk early in the fourth quarter really woke Harris-Scott up, he said.
Immediately after being scored on and hearing about it as he ran back up the court with about five minutes left, Harris-Scott threw down a two-handed slam of his own.
"I said 'If you keep talking, it's gonna turn around,'" Harris-Scott said. "That's what happened."
So @ScottZechariah just dunked and we have at least one technical at the end of this play. Currently 74-67 @GoEastEagles with 4:58 to go. @PickinSplinters pic.twitter.com/mOmIOo8htp

— Billy Heyen (@BillyHeyen) February 14, 2020
Double technical fouls were called after that dunk, and the remainder of the game was marred by three more technical fouls called against Leadership. Damani Barley continued to drive to the basket and made some of the technical foul shots to score 12 of his 32 in the final quarter, more than enough for East to pull away and win.
"We just kept playing and kept playing hard," Damani Barley said. "We always had the lead, but we had to keep pushing. They were gonna lose it mentally if we kept pushing."
After the game, the Eagles had varying opinions on whether they had just made a statement. Harris-Scott pushed back on that idea, saying that Leadership is just like any other team.
"They pull their pants on just like any other team," Harris-Scott said. "They put their shoes on, tie 'em up, just like we do."
Both Jackson and Damani Barley had different thoughts, though. Each suggested that East had been thought of as the underdogs heading into the night without Ross-Simmons. Add being in Leadership's gym on the Lions' Senior Night to the challenge of the evening for East.
But the Eagles found scoring first from an unusual source before their stars took over the game. And while Harris-Scott talked down the result, Barley and Jackson were glad to embrace it.
"It's a big statement," Damani Barley said. "Big statement. They thought we were gonna lose. Big statement."
"Everybody hates us," Jackson added. "We've gotta wake 'em up."