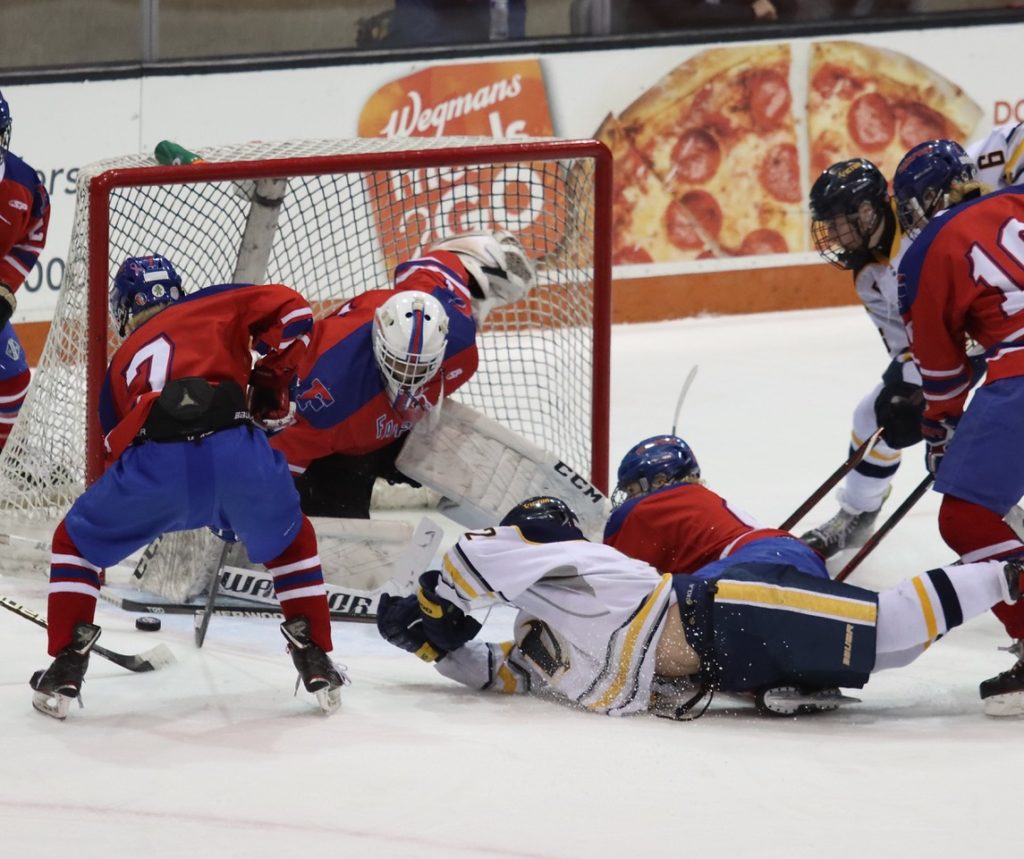 By BILLY HEYEN
Sports and hope often go hand in hand. You've heard the phrases before: 
"We'll get 'em next time." 
"It ain't over 'till it's over."
"There's always next year."
Each of those sentences stems from the idea that whatever comes next will be better than what just happened. That's why the cancellation of New York's remaining winter state tournaments stung so much Monday morning — it removed hope of a quick return to normalcy.
Of course, it almost certainly was the right call, something with an air of inevitability about it after all that had already been canceled in the sports world due to the coronavirus. New York's governor, Andrew Cuomo, recently suggested that the quarantine period in New York could last between four and nine months. We very well could be without sports for a while.
But during this time, during a period where it's easy to lose hope, don't. Sports have proven to us too many times that we need to keep on believing right until the final buzzer.
You can take that literally — Luke Melidona stood beyond halfcourt trailing by two with less than two seconds to play earlier this season. But the Irondequoit guard heaved up a prayer, and it flew straight through the basket for the win.
LUKE MELIDONA WINS IT FROM BEYOND HALF COURT 55-53 @wieagles @rocdevo @itownhoops. @PickinSplinters pic.twitter.com/CKLNFi6BJr

— Billy Heyen (@BillyHeyen) February 8, 2020
If you prefer metaphors, there's Tony Arnold's story. The Eastridge guard had the door of his childhood home broken open by police and needed to move in with and be adopted by his older brother. He and the Lancers went 2-19 in Arnold's freshman season. But Arnold just closed out his high school career as a sectional champion.
Maintain hope like Victor hockey player Cal Lambert. The Blue Devils fell behind 2-0 to Fairport in the sectional final on March 1. Victor came back to force overtime, though, and won on a sudden-death goal in the extra period. Lambert told Pickin' Splinters after that game that despite the two-goal deficit, the Blue Devils knew they would win.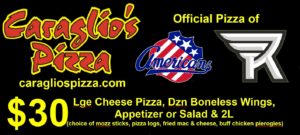 That's the kind of hope we need right now, even though sports aren't here to provide it. It might feel blind, like we're not quite sure how to maintain belief that things will get better. In a usual March, no matter how problematic our day-to-day lives got, we could embrace the NCAA Tournament's latest Cinderella as proof that no matter how slim the odds, there's a chance.
There's no such sporting team or figure to gravitate toward right now. Seniors whose state tournament runs were cut short following Monday's ruling won't ever know whether they had what it took to win a state title. New York's spring sports are already delayed, and if they eventually follow the NCAA's lead, could be canceled, too. 
I'm aware that doesn't sound hopeful. It's not. It's reality, at least for a few months and maybe longer. But within that, we can't stop believing that it'll get better. 


Whether it's an umpire yelling "Play ball" on May 23 or the kickoff of a football on Sept. 1 or the tossing of a tip-off on Nov. 15, sports will return. God-willing, we'll all be here to watch them again, too.
And while we wait and enjoy replays of decades-old college games on ESPN or binge shows on Netflix, just keep that hope in the back of your head, the hope of another layup, another strikeout, another touchdown. 
After all, sporting events are fond of playing Journey's hit "Don't Stop Believin'" in the closing moments of games. While we wait for the next opportunity to hear that song blared over old speakers in a high school gym somewhere, embrace its message. Things will get better, and sports will be here to inspire hope once more.