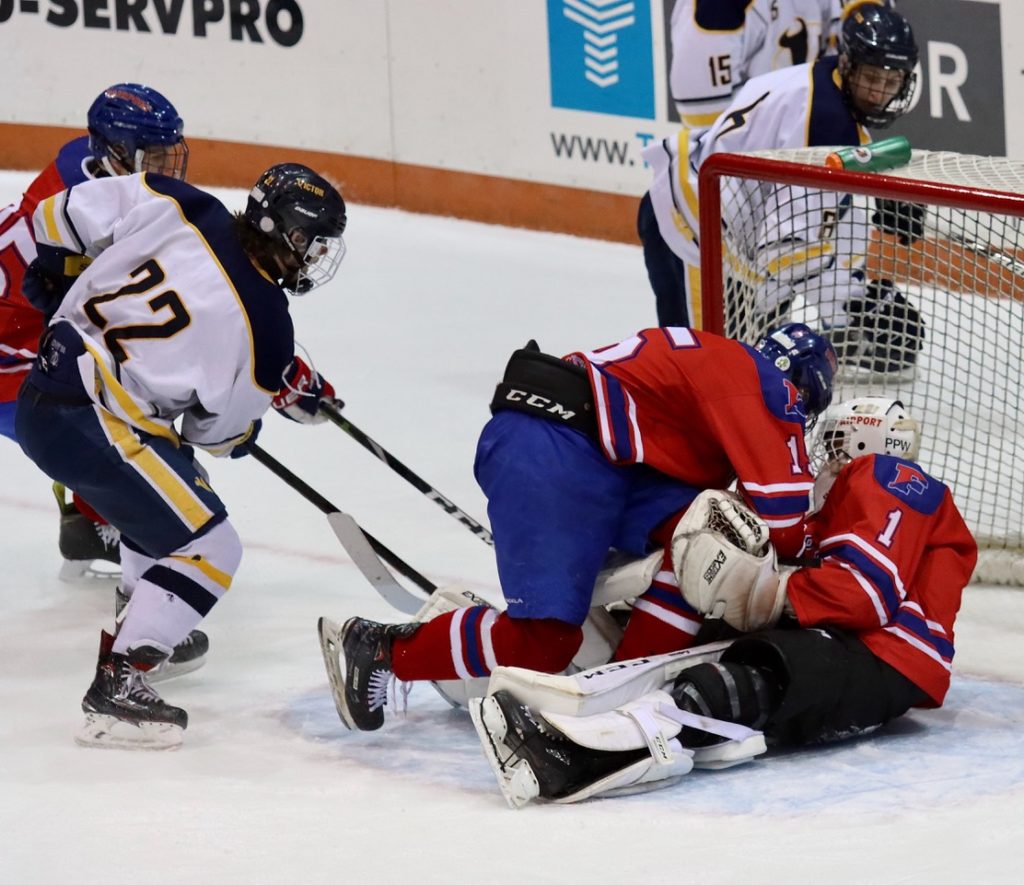 By KEVIN OKLOBZIJA
Back in January, after Victor slipped past Fairport 2-1 on a mid-winter Friday night, long-time coaches Mike Ferrari and Chris Moretter reflected on the quality of the rivalry, and of each team.
"We said this would be a great sectional championship game," Ferrari, the Victor coach, remembered.
Talk about an ability to see the future.
The state-ranked teams played again on Sunday afternoon, and it took five minutes of overtime before Victor prevailed 5-4 in the Section V Class A finale.
Cal Lambert jammed in a rebound of Steven Armstrong's shot off a three-on-two fast break, giving the Blue Devils their fourth sectional crown in six seasons.
"After that puck went in it was just a blur," Armstrong said.
The game was an instant classic, with Victor (20-3) overcoming 2-0, 3-1 and 4-3 deficits. The Blue Devils' only lead came when Lambert stopped the clock at 5:00 of overtime — and touched off the victory celebration on the ice of RIT's Gene Polisseni Center.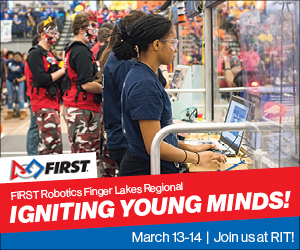 "That's probably the craziest game I've been a part of in my life," Lambert said. "Going down 2-0 and going into the locker room after the first period knowing we were going to win this game."
Victor will play the Section III champion at 5 p.m. Saturday at the Gene in the state quarterfinals. The winner advances to the state final four in downtown Buffalo at the Harbor Center on March 14-15.
For Fairport (18-4), the loss was yet another bitter end to a season. A year ago, the Red Raiders lost the championship game 3-2 to Pittsford in double overtime. Their last title came in 2014.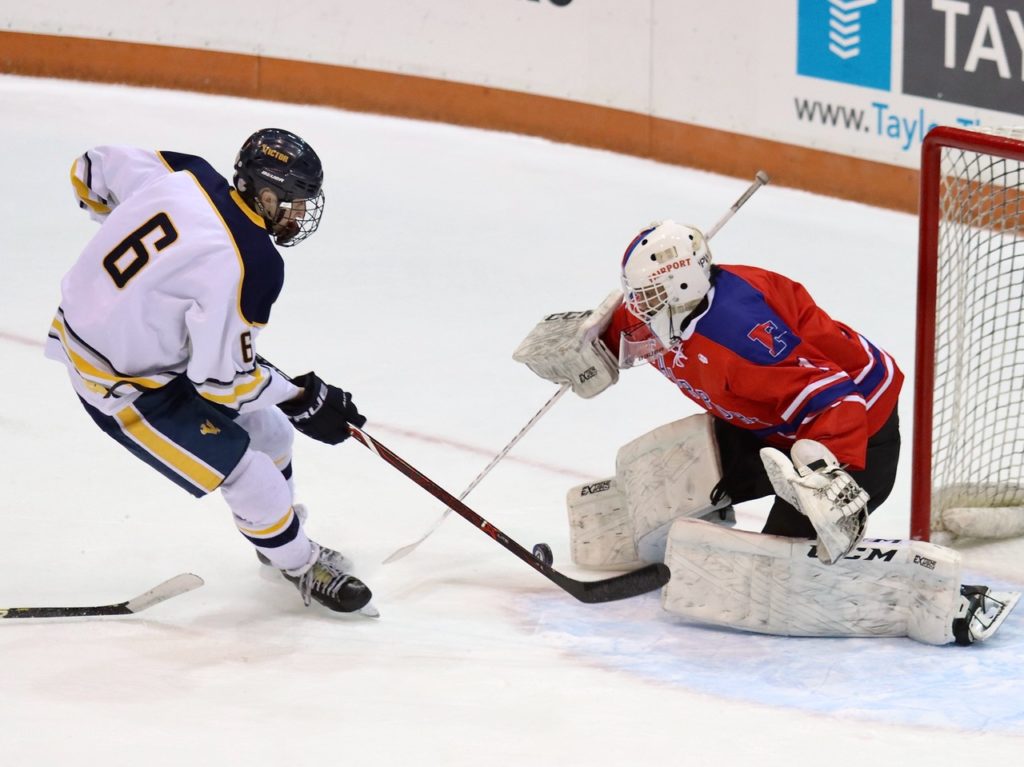 "I'm really proud of our kids," Moretter said. "This doesn't take away from the great season we had, but this one hurts. It's just really tough considering we lost in double overtime last year."
The sting was even more intense since the Red Raiders opened a 2-0 lead in the first 12 minutes on goals by Caleb Kaiser and Mitchell Zanon.
The 2-0 deficit didn't deter Victor, however.
"One of the things we talk about is keeping our emotions in check," Ferrari said. "Stay the course, stay the course."
That may actually have been a little easier said than done on Sunday. After all, Fairport goalie Dylan Ghaemi was coming off back-to-back playoff shutouts and, in his previous 10 starts, had only allowed six goals all season. Not 16. Six.
Except the Blue Devils said that wasn't their concern.
"We trust ourselves, we don't focus on the other team," Lambert said.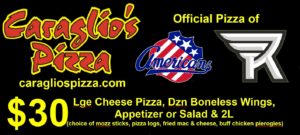 Part of their focus was to make life difficult for Ghaemi, however. They were creating screens and at times making contact in the crease.
"Their game plan was to get traffic in front of our goalie and obviously it worked," Moretter said.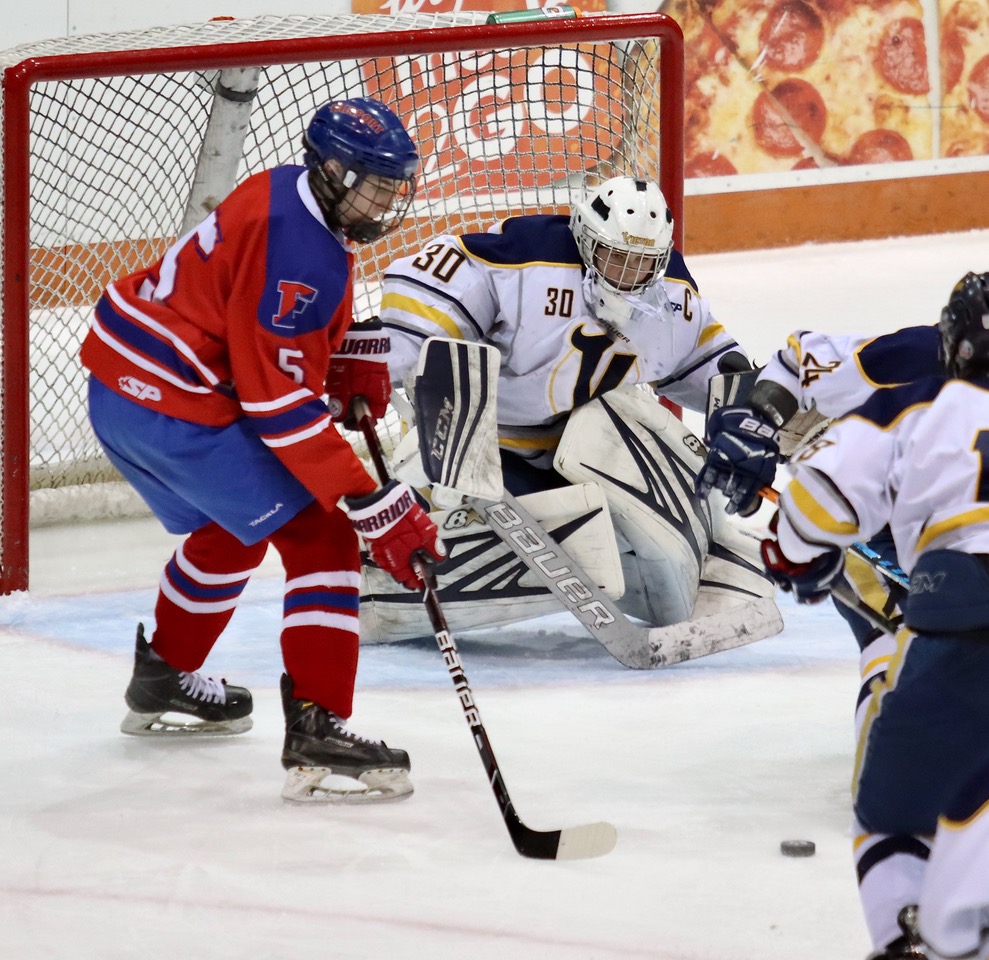 Fairport still led 3-2 after two periods. Colin McCandless tied it on a power play at 5:59 but Nick Krug restored the Red Raiders lead with a power play goal 1:45 later.
Again Victor rallied, taking advantage of a Fairport defensive-zone turnover. Armstrong was alone in the slot between the hash marks and fired a shot top shelf with 3:13 remaining.
From the moment the puck dropped in overtime, the Blue Devils stormed the Fairport zone. McCardless hit the post 51 seconds in, then Armstrong was denied by Ghaemi on a partial breakaway 24 seconds later.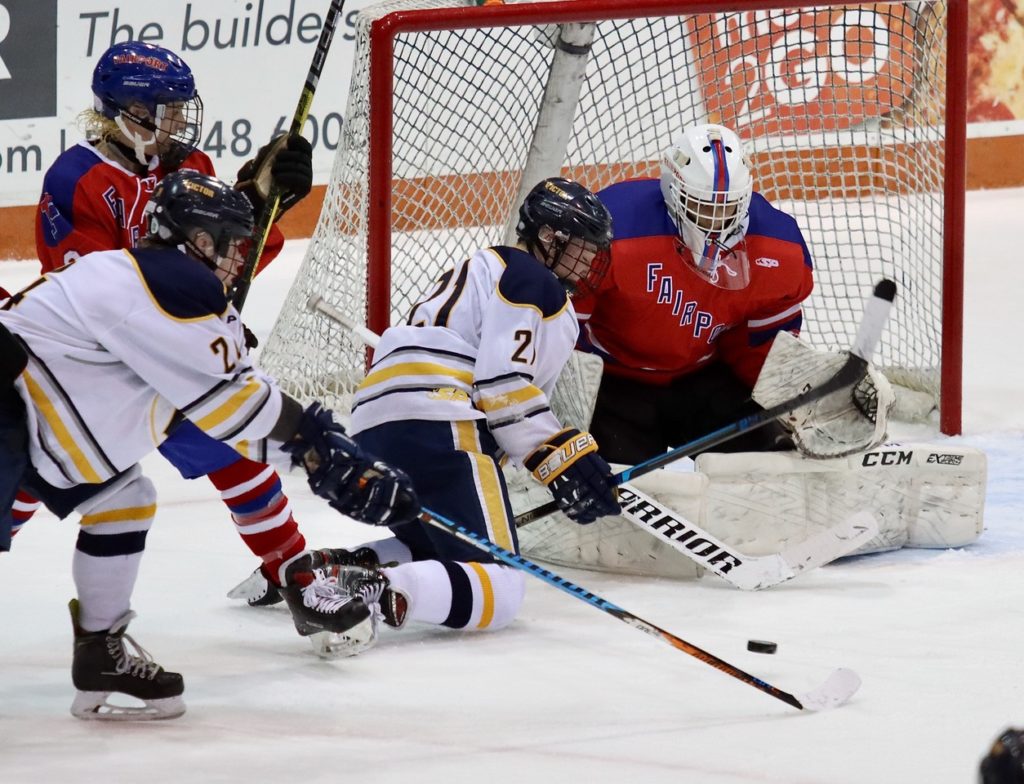 Lambert finally provided victory with the fastbreak rebound goal.
"When you trust your teammates," Lambert said, "you know pucks are going to end up in the back of the net."