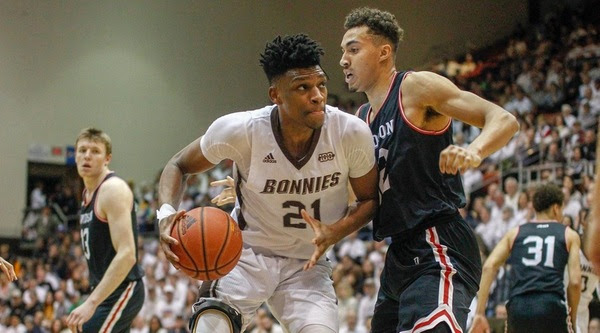 By CHUCKIE MAGGIO
ST. BONAVENTURE —The cold never bothered the Davidson Wildcats anyway. It was St. Bonaventure, the home team, that put on a frigid performance on a sub-15 degree Friday night in Western New York.
As they have made routine, the Wildcats splashed three-pointers with ease against the Bonnies. As it did at Davidson's Belk Arena last year, the Bona offense stalled into oblivion against Bob McKillop's defense. The result was a 93-64 Davidson rout in front of 5,237 fans (at tipoff) at the Reilly Center.
On a nationally-televised ESPN2 game, Bona made just 24 of its 58 field goal attempts, was outrebounded 41-25 and was outscored 38-9 in bench points. The Bonnies fell into a double-digit deficit just 10 minutes in and never worked their way back into the game, dropping to 17-9 overall and 9-4 in the Atlantic 10 as their five-game win streak came to a halt. 
"They're a very skilled team; they're more skilled than us," Bonnies coach Mark Schmidt remarked. "In order to compete with them you have to out-tough them. They out-skilled us and out-toughed us."
The Bonnies and 'Cats traded baskets for the first eight minutes, but a 14-0 Davidson run that included two threes and two Bona turnovers turned a 19-18 Wildcat lead to a 33-18 score in four minutes. By the time the halftime buzzer sounded, five Davidson players had combined for eight three-balls.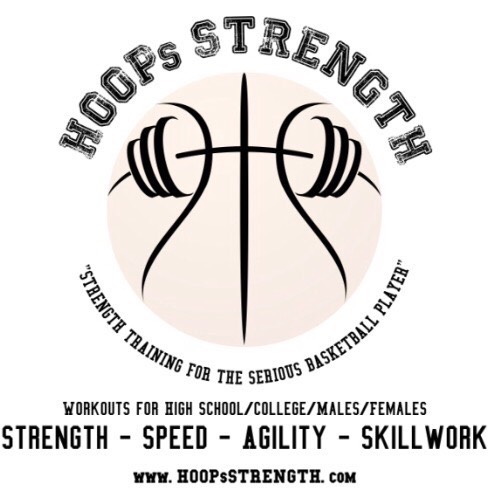 McKillop's squad shot better from three-point range (8-of-14, 57.1 percent) than the free throw line (7-of-13, 53.8 percent) in the first half. Those numbers leveled out in the second half, where the Wildcats "only" made five triples, but the score never did; it hovered around a 30-point margin for the last seven minutes, ending at 29.
No one player was responsible for the destruction, as five Wildcats scored in double figures: Kellan Grady with a game-high 16, Jon-Axel Gudmundsson and Hyungjung Lee with 14 each, Luka Brajkovic with 13 and Nelson Boachie-Yiadom with 11 along with 10 rebounds for his first career double-double.
Davidson recorded 24 assists. The 'Cats were at their best, Bonaventure its decided worst.
Outside of Kyle Lofton, Osun Osunniyi and Justin Winston, who combined for 37 points, the team made nine field goals. No individual made more than one three-pointer; SBU made just four of 15 from behind the arc.
"They took it to us," Schmidt said flatly. "We had some opportunities. We missed some stuff and they went on a run and some of our guys were trying to make eight-point plays…. a little bit of frustration in terms of not selfishness, but just trying to do too much."
The rebounding disadvantage was particularly concerning for the second-best rebounding team by margin in the conference. Boachie-Yiadom grabbed six offensive boards; he had never grabbed more than five rebounds total in a collegiate game.
Getting outrebounded by 16 was, in Schmidt's words, "unacceptable."
"They're a good rebounding team. They're a good rebounding team that shouldn't outrebound us by 16," Schmidt assessed. "They shot the ball, they got us down and it was hard to recover."
The 13th-year head coach had a simple message to his players after their third blowout loss of the A-10 campaign, one they'll have eight days to think about before they play again next Saturday night:
"Gotta bounce back."