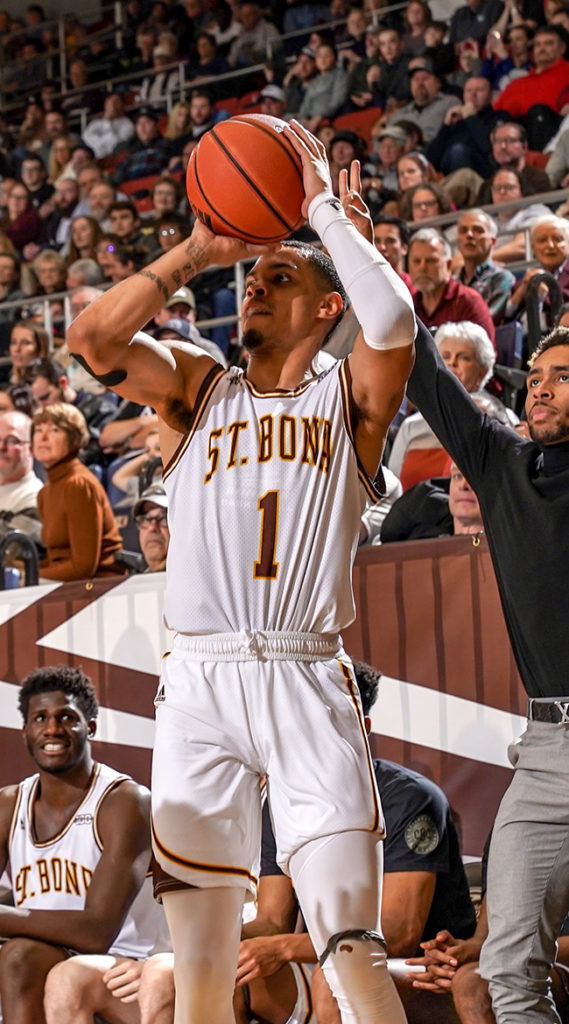 By CHUCKIE MAGGIO
ST. BONAVENTURE — George Mason coach Dave Paulsen said it best when he detailed the day Dominick Welch had against his Patriots on Saturday afternoon.
"I'm sure he has some bad games but he seems to play really, really well against George Mason," Paulsen noted.
Welch, of course, just busted a three-game shooting slump that coincided with Bona's first three losses of Atlantic 10 play. On a day when the Bonnies featured five double-figure scorers and were two Jaren English points away from a sixth, Welch buried two of his team's seven three-pointers. The second trey sparked a 25-6 run in the second half that gave SBU a lead it never relinquished.
Welch scored 14 points and grabbed 13 rebounds for his second consecutive double-double, while classmate Kyle Lofton led the team with 17. The duo was supplemented by Justin Winston's 13 points and 10 points each from Osun Osunniyi and Alejandro Vasquez.
The Bonnies scored 37 points in each half in a 74-65 victory on SBU's Alumni Weekend that improved their record to 14-8, 6-3 at the halfway point of conference play. They are now on a two-game win streak after dropping three straight to the class of the conference.
"Dom is playing much better, not in terms of just shooting the ball but his overall game," Bonnies coach Mark Schmidt said. "He's going to the offensive glass… which is critical for us. We're not the best shooting team, we're not the best offensive team, so the more offensive rebounds we can get (Welch had four), the better."
The first half was starkly even, as both teams made 13 of their 27 field goals and had one player score over a third of their points (Lofton scored 14 for Bona, Jamal Hartwell II scored 13 for Mason). The Bonnies entered the locker room with a three-point advantage.
Bonaventure's big surge was the deciding factor. Before the run began, it trailed by three after enduring four empty possessions in a row. Jaren English, who scored all eight of his points in the first half, had just been charged with his third foul and was relegated to the bench.
In an eight-minute stretch, from the 16-minute mark to the under-eight media timeout, the Bonnies took a commanding lead by making eight of their 14 field goal attempts, including two three-pointers. One of their misses was an alley-oop try that would have elevated the already boisterous crowd of 5,440 to delirium had Osun Osunniyi sent it home.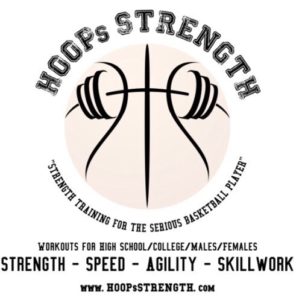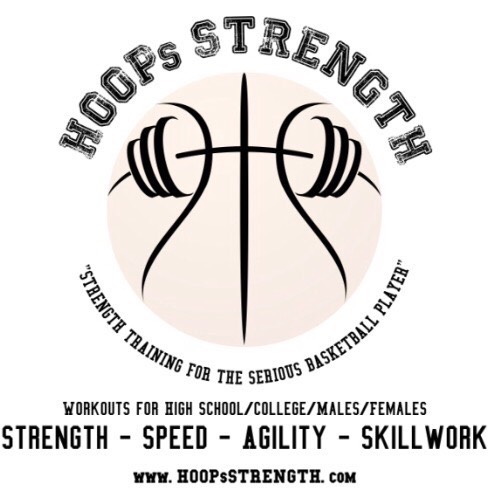 Bonaventure acquired all the momentum it needed on that run. The Patriots hung around, got 10 second-half points apiece from Javon Greene and Jordan Miller and trimmed the margin to seven with a minute left. But the damage was already done as Lofton and Welch, who already made their presence felt against the team in green when they each recorded 20 points in the A-10 quarterfinals last March, remained thorns in Paulsen's side.
"I was thinking the same thing," Lofton said with a smile. "Honestly I don't know; I hit shots when we play them and if I'm hitting shots I'm more aggressive and I'm getting downhill. It makes it easier."
And the defense, which Bona has hung its A-10 title hopes on since the high-octane backcourt of Jaylen Adams and Matt Mobley graduated two years ago, eventually delivered. After hitting six threes in the first half, Mason made just two in the second. The Patriots' field goal percentage dipped 15 points as Bona's stayed the same.
"We played zone primarily, probably 75 percent of the time in the second half," Schmidt noted. "They got threes against our man-to-man, they were just going by us; we had a hard time keeping them in front. They're a good one-on-one team, they go downhill and when they're shooting the ball like that… it makes it difficult.
"But I thought our zone kept them in front, slowed it down a little bit. We got in the gaps and we did a good job."