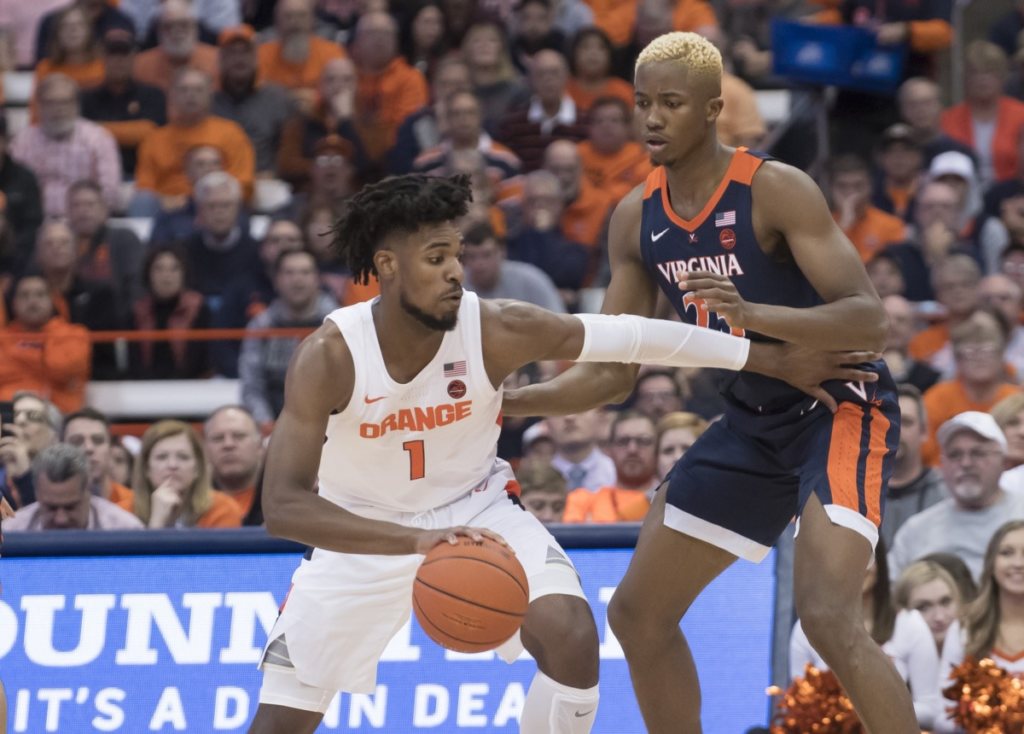 By BILLY HEYEN
Syracuse (8-7, 1-3 Atlantic Coast) travels to Charlottesville to take on No. 18 Virginia (11-3, 3-1) on Saturday. The Orange are coming off back-to-back losses, first to Notre Dame and then to Virginia Tech. The Cavaliers will look to rebound from a surprising loss to Boston College in their last game.
Here's a preview of Syracuse at Virginia, a rematch of each team's season opener.
How to watch Syracuse vs. Virginia
Syracuse and Virginia tip off at 4 p.m. on Saturday, Jan. 11. The game will be televised on ESPN.
All-time record
Virginia leads the all-time series against Syracuse, 8-5.
Last time they played
Syracuse hosted Virginia on Nov. 6 to open the 2019-20 season as part of the ACC's expanded conference schedule. The Orange's inexperienced roster struggled with UVA's packline defense and scored their fewest points in the Jim Boeheim-era, losing 48-34.
"We won't play anybody better defensively this year," Boeheim said that night, "except when we have to play them again."
How Syracuse beats Virginia
It'll take an optimal mix of scoring efficiently enough while limiting Virginia's offensive numbers for SU to pull off a road upset. While UVA was on the road in its loss to BC on Tuesday, following that upset recipe could be Syracuse's best hope.
The Eagles, playing without star guard Derryck Thornton, finished strong in the paint all night long, finishing the game making 17-of-30 2-pointers. They also scored 12 points off turnovers and limited the impact of big man Jay Huff off the Cavaliers' bench. Syracuse will struggle to get free for its desired number of 3-pointers against Virginia's tight defense, so finishing inside and creating transition opportunities will be important.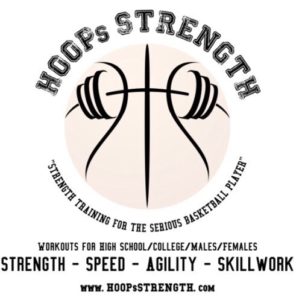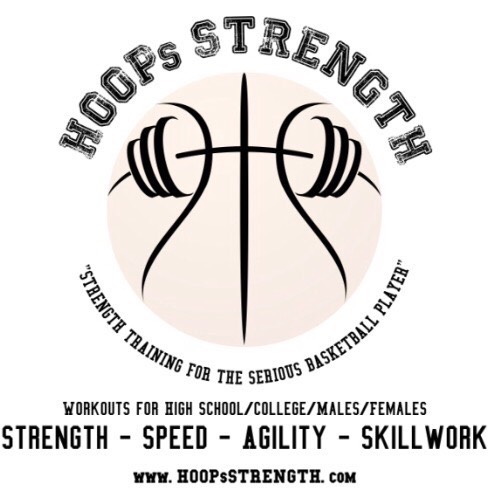 The other thing BC did much better than Syracuse did in its first meeting with UVA was limit point guard Kihei Clark. Clark had a near triple-double in November against SU, but the Eagles held him to 2-of-11 shooting and three assists compared to two turnovers. Clark is the engine that makes UVA's offense run, and the Orange will need to limit his easy opportunities to shoot and facilitate.
Syracuse X-Factor
Quincy Guerrier: The Canadian freshman played 13 ineffective minutes the first times these teams met in what was his first collegiate game. Guerrier has scored double-figures in SU's last two games, though, and will provide much-needed rebounding muscle off the bench to counter Virginia's interior prowess. Syracuse will need Guerrier to find his footing in the rematch to stand a chance.
Virginia X-factor
Jay Huff: Huff was a non-factor off the bench in UVA's loss to Boston College, but the 7-foot-1 center controlled the glass with 10 rebounds in the Carrier Dome in November. His insertion allows Mamadi Diakite to flash around the zone at the 4 position and creates matchup issues for a Syracuse team without too much effective size.
Prediction: Syracuse vs. Virginia
Virginia 58, Syracuse 48
We probably won't be treated to the historically low-scoring contest from November, as each team has figured out more about itself than it knew then with relatively new rosters. But Virginia is still a team that hangs its hat on slowing it down and playing defense, and at home, that'll mean a low-scoring win for the Cavaliers.