By CHUCKIE MAGGIO
As this calendar year comes to a close and 2020 fast approaches, the St. Bonaventure men's basketball program is wrapping up one of its most memorable decades. The "Bonnies Basketball Decade In Review" series will take a look back at the players, games and moments that defined the 2010s.
The first installment of the series will rank the 10 teams that completed a season in this decade, with my pool ranging from 2009-10 to 2018-19. Each team's ranking will be accompanied by a recap and superlatives. Without further adieu, here's how I ranked the squads: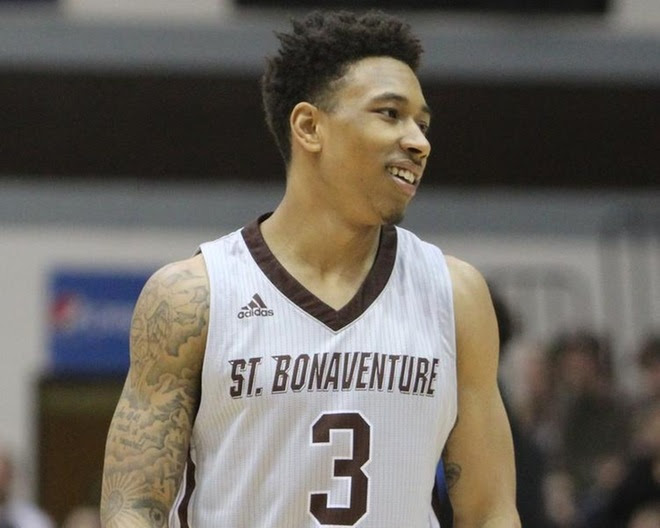 1. 2017-18
Record, final result: 26-8, lost to Florida in NCAA Tournament Round of 64
Best win: March 13 against UCLA in the NCAA First Four. Bonaventure earned its first NCAA Tournament victory since the 1970 Elite Eight, defeating the Bruins 65-58 in front of 12,336 spectators at UD Arena. Courtney Stockard put on a 26-point performance, while Jaylen Adams knocked down the go-ahead jump shot with 48 seconds remaining. 
Worst loss: Jan. 6 at St. Joseph's. Before the Bonnies went on a nearly unblemished run in February and March, they started Atlantic 10 play 1-2 with losses at Dayton and St. Joe's. James Demery and Shavar Newkirk combined for 47 points in the Hawks' 85-78 victory, heightening concern back in Olean and leaving SBU searching for answers.
Best player: Jaylen Adams. Adams was named the A-10's Co-Player of the Year after averaging 19.1 points and 5.2 assists per game and shooting just under 44 percent from three-point range. His stellar senior season included a 23-point night in Bona's first-ever win at Syracuse, back-to-back 40-point performances against Duquesne and Saint Louis (44) and 34 points in a triple overtime thriller against Davidson on Senior Night.

Most iconic moment: Coach Mark Schmidt emotionally dedicated the UCLA victory to Bob Lanier and the 1970 Bonaventure team that made the Final Four but, sans Lanier, lost to Jacksonville and missed its chance to play John Wooden's Bruins in the national championship.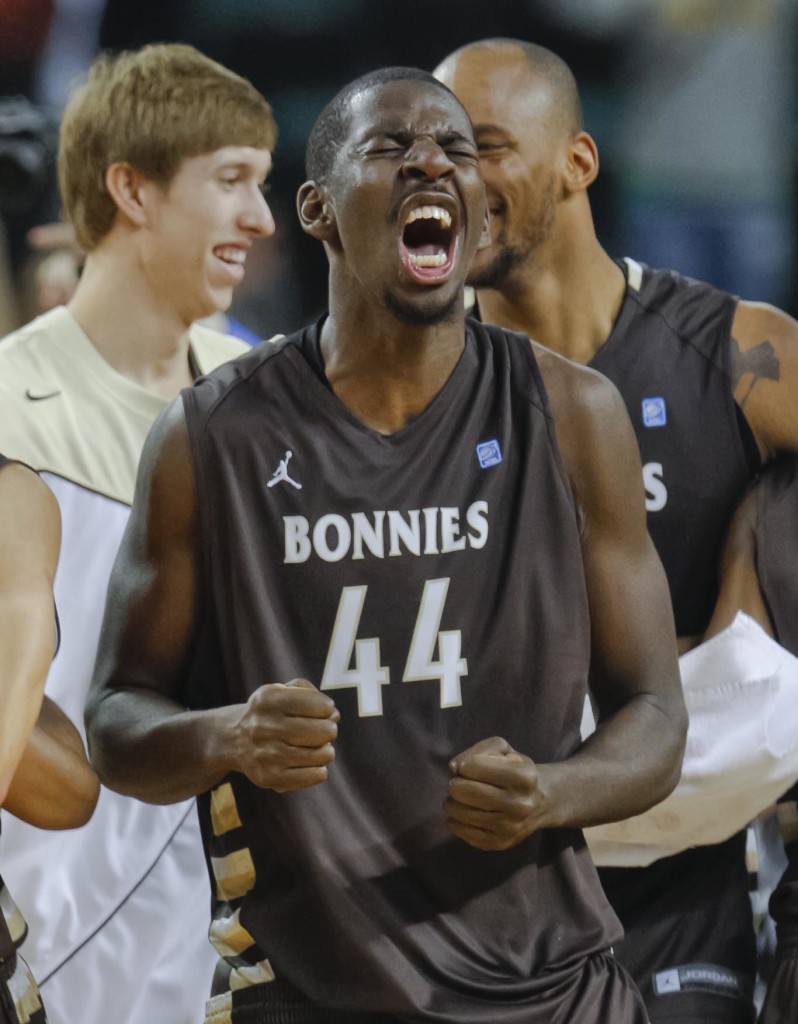 2. 2011-12
Record, final result: 20-12, lost to Florida St. in NCAA Tournament First Round
Best win: Atlantic 10 championship against Xavier. Andrew Nicholson's shining moment extended the entire weekend in Atlantic City. Nicholson clinched Most Valuable Player honors with a 26-point, 14-rebound, eight-block performance in a 67-56 win, Bonaventure's first A-10 Tournament title. "I can't tell you he's better than Bob Lanier," Schmidt said postgame, "but he's our Bob Lanier."
Worst loss: Dec. 1 against Arkansas State. The Bonnies were held without a field goal over the last 10:59, losing a 14-point lead to the sub-.500 Red Wolves. Nicholson battled bronchitis in the stunning 58-52 defeat.
Best player: Andrew Nicholson. Nicholson averaged 18.5 points, 8.4 rebounds and two blocks, Bona's first A-10 Player of the Year since Earl Belcher 31 years prior. Over the last 12 games of his collegiate career, the physics major scored 292 points and corralled 129 rebounds. 
Most iconic moment: As Charlon Kloof and Chris Johnson dribbled out the clock and Nicholson shared hugs with Demitrius Conger and Matthew Wright, legendary announcer Verne Lundquist was on the call. "St. Bonaventure's gonna dance for the first time since the decade began," Lundquist announced. "2000, their last time in."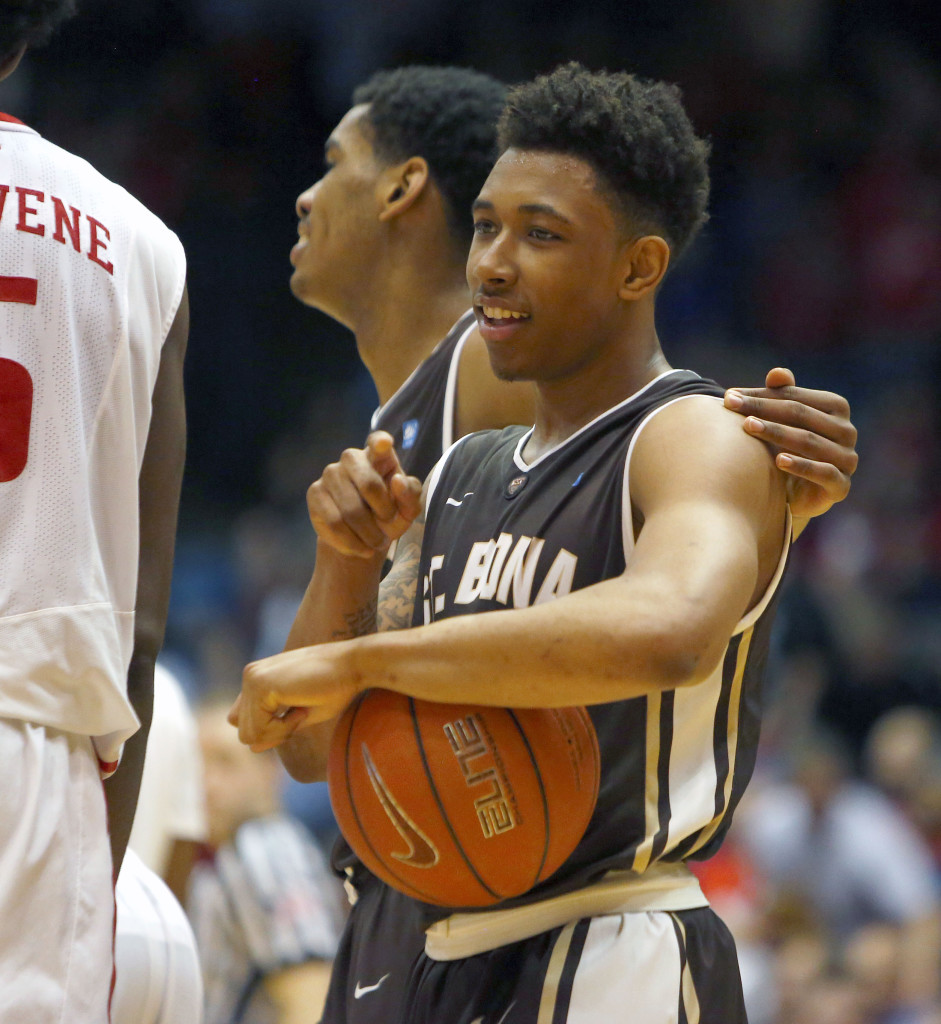 3. 2015-16
Record, final result: 22-9, lost to Wagner in NIT first round
Best win: Feb. 20 at Dayton. Dayton Daily News columnist Tom Archdeacon likened Adams, then a sophomore, to Superman after his A-10 coming out party. Adams dropped 31 points including five three-pointers, none bigger than his go-ahead triple from the wing with 36 seconds left to give Bona a 75-72 advantage. SBU went on to win 79-72 over the No. 19 Flyers, its first W at UD Arena since 2002. 
Worst loss: Feb. 17 at La Salle. The main reason the win at Dayton was so significant was that the Bonnies had just lost to A-10 cellar-dweller La Salle at Tom Gola Arena three days prior. Bonaventure shot just 37 percent while the Explorers shot 47 percent, but the Bonnies still had a one-point lead with 2:16 left. La Salle, however, didn't miss another field goal for the rest of the contest and won 71-64.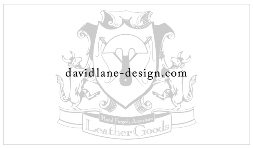 Best player: Jaylen Adams. Adams made the first of three all-conference first teams after averaging 17.9 points on 44.5 percent shooting as well as dishing out five assists a night. He had three 30-point games that season.
Most iconic moment: Marcus Posley's 47-point game to power the Bonnies to a 98-90 win over St. Joe's in Rochester on March 2.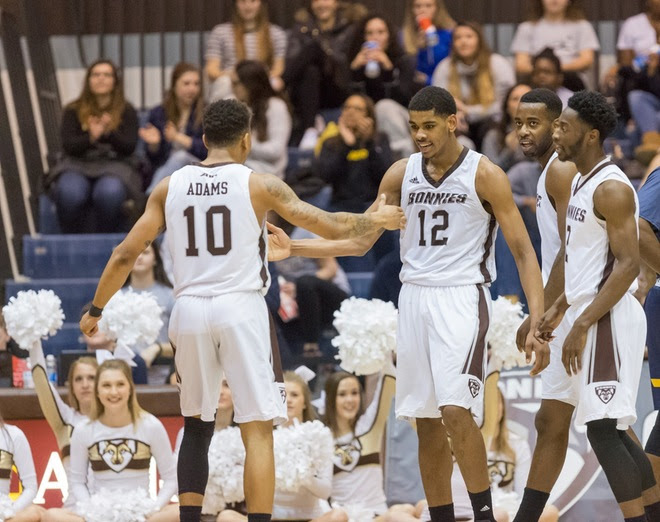 4. 2016-17
Record, final result: 20-12, lost to Rhode Island in A-10 Tournament quarterfinals
Best win: Jan. 24 against St. Joseph's. Bonaventure erased a 13-point disadvantage with 6:33 remaining by holding the Hawks to 0-for-8 field goal shooting the rest of the way and making six of its seven shots to win 67-63. The game is alternatively known as the "James Demery Deleted Tweet Game."

Worst loss: Dec. 22 against Canisius. While it's tempting to put the infamous VCU afternoon in this spot, allowing 106 points in an overtime loss to the Golden Griffins (106-101) was an SBU rivalry low point. Canisius drilled 15 threes and shot 52 percent from the field, leading Bona guard Matt Mobley to admit, "We're not talking out there. At times it feels like we're just five individuals trying to do our job." 
Best player: Jaylen Adams. Unencumbered by any injuries, Adams scored the most points (619), dished out the most assists (195) and swiped the most steals (62) of his career as a junior. He dropped 30-plus points on three occasions, including 35 at Dayton. 
Most iconic moment: The Bonnies honored Greg Sanders and the 1977 NIT championship team on Dec. 3 before handling UB 90-84. SBU led wire-to-wire, fending off a Bulls comeback attempt in the last two minutes to improve to 5-2. Adams dropped 29 points and recorded eight assists, while Idris Taqqee drilled five of his eight field goals and posted 16 points. 
5. 2018-19
Record, final result: 18-16, lost to Saint Louis in A-10 championship
Best win: Atlantic 10 semifinal against Rhode Island. The Bonnies continued a remarkable turnaround story from 1-5 to the championship game when they shut the Rams down on Semifinal Saturday. After trailing by 15 points with 4:08 to play in the first half, Bona ripped off a 13-0 run before the locker rooms before holding Rhody to 7-of-25 second-half shooting. Kyle Lofton led the way with 23 points on 7-of-15 shooting in the 68-51 win.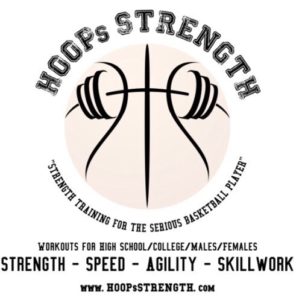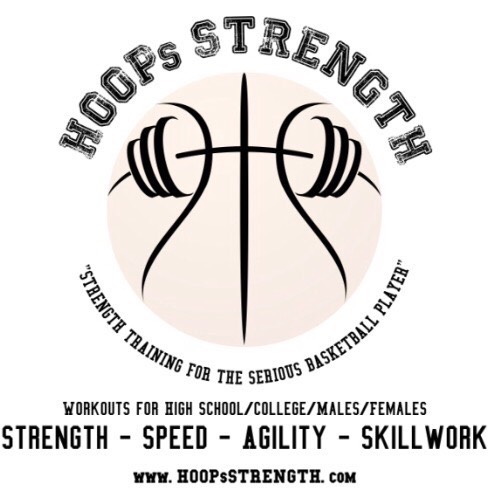 Worst loss: Dec. 29 at Syracuse. The inexperienced, shorthanded Bonnies were no match for the NCAA Tournament-bound Orange. Syracuse shot 58 percent from the floor, powered by an 8-for-8 Tyus Battle who missed only a free throw. The trio of Battle, Elijah Hughes and Buddy Boeheim outscored SBU on its own as 'Cuse rolled 81-48.
Best player: Kyle Lofton. Lofton started immediately in the post-Adams point guard slot and established himself as one of the conference's best freshmen. The All-Rookie selection averaged 14.4 points on 44 percent shooting and collected 3.7 assists a night. He dropped 32 points, including seven three-pointers, in the win over George Mason that gave Schmidt the school's coaching wins record.
Most iconic moment: Everything was clicking the afternoon Schmidt broke Larry Weise's program record. The Bonnies scored the first 16 points in just four minutes and never came close to relinquishing the lead. SBU was a scorching 11-of-19 from three-point range and put up 18 assists to just seven turnovers as Schmidt achieved Bonaventure immortality.
6. 2014-15
Record, final result: 18-13, lost to Dayton in A-10 quarterfinals
Best win: Feb. 7 against VCU. A near-capacity Reilly Center saw Posley convert his second buzzer-beater in as many games to defeat the No. 18 Rams 73-71. The driving layup, which brought Posley's point total to 15, represented SBU's third consecutive victory against ranked opponents. Dion Wright led all scorers with 19 points, while Youssou Ndoye added 13 and Denzel Gregg chipped in 10. 
Worst loss: Dec. 22 against Maryland-Eastern Shore. SBU suffered two unsightly losses in a row before the New Year, but the home defeat gets the title over Dec. 30's loss at Delaware. Bona stumbled out of the gate, allowing seven threes in the first half to trail 45-33 at halftime. The Bonnies came back and kept the game in a single-digit reach, but ultimately led for just 55 seconds.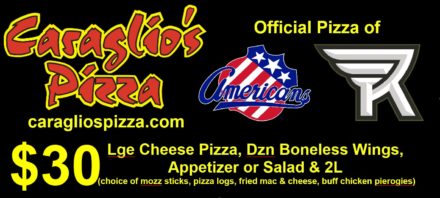 Best player: Marcus Posley. Posley scored 16.7 points a game and recorded four games with 25 or more points. He and Ndoye were all-conference third team selections. 
Most iconic moment: The fan-covered court after Posley's game-winner is captured in a memorable photo in the Reilly Center.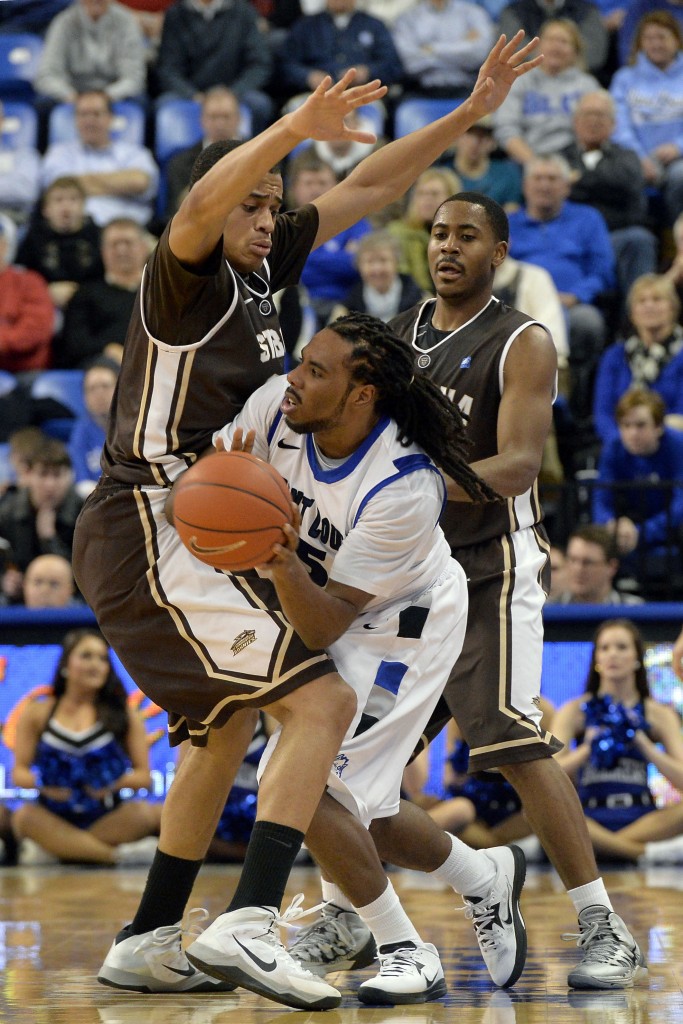 7. 2013-14
Record, final result: 18-15, lost to St. Joseph's in A-10 semifinal
Best win: A-10 quarterfinals against Saint Louis. Jordan Gathers' buzzer-beating three-pointer to top No. 1 seed Saint Louis is not only solidified in Bonaventure lore, it also salvaged a difficult season. The Bonnies entered Brooklyn with a four-game losing streak and 6-10 conference record. The 71-68 victory landed them a game on Semifinal Saturday, cleared the SBU campus and set the tone for the "Cardiac Bonnies" years to come.
Worst loss: March 8 at VCU. Bonaventure's regular season finale offered little optimism for A-10s, as VCU bolted to a 44-28 first half lead and drubbed SBU 86-67. The Bonnies committed 24 turnovers, tied for the most this decade.
Best player: Matthew Wright. Wright led the Bonnies with 16.3 points per game. He paced Bonaventure with 22 points in the win over SLU, including four threes in the last 13 minutes; his trey with 39 seconds remaining may have been the game-winner if the Billikens hadn't drilled an answer on the next possession.
Most iconic moment: The Gathers shot, easily.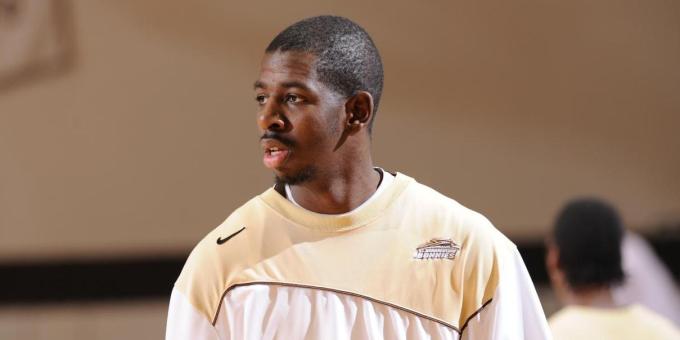 8. 2010-11
Record, final result: 16-15, lost to Central Florida in CBI first round
Best win: Dec. 18 against Ohio. Not one, not two, not three… it took four overtimes to decide the longest game in Bonaventure history. Nicholson and Bobcats star D.J. Cooper combined to score 87 points in a classic duel at the Reilly Center, Nicholson posting his uniform number on a 14-of-19 clip from the field. The then-junior, who briefly had to wear a No. 3 replacement jersey due to blood on his 44, scored 16 OT points to lead SBU to a 112-107 win. 
Worst loss: Jan. 12 at Temple. Temple was ranked 19th in the Associated Press poll, on its way to fourth straight NCAA Tournament appearance. Bonaventure competed for a while, tying the Owls at 17 with 11:29 remaining in the first, before conceding a 32-11 run until half. Temple made seven of its 12 three-point attempts in the opening stanza and ran away with an 83-55 win.
Best player: Andrew Nicholson. Nicholson was named to the all-conference first team and all-defensive team after compiling 645 points, 225 rebounds and 45 blocks. He shot 57 percent.
Most iconic moment: Bonaventure's celebration after defeating Ohio was more relief-filled than anything; students were on winter break and the Bonnies, while happy, had just played 20 extra minutes and were too tired to whoop it up.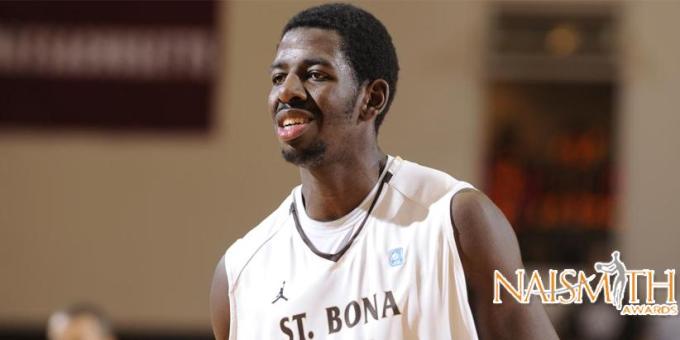 9. 2009-10
Record, final result: 15-16 (8-11 in 2010), lost to Temple in A-10 Tournament second round
Best win: Feb. 27 against Rhode Island. The Bonnies' win looked nice enough at the time, an 81-74 performance in which five different players reached double figures and the team shot 55 percent to extend its win streak to four in a row. It looked better when Rhody, led by former Bona coach and player Jim Baron, won 26 games and lost to North Carolina by just a point in the NIT semifinals. 
Worst loss: Dec. 5 at Mississippi State. Though technically not in this decade, the 52-point drubbing in Starkville is the clear choice for the '09-'10 team's worst defeat. 
Best player: Andrew Nicholson. Nicholson followed up an A-10 Rookie of the Year honor with a four-point increase in scoring (16.4 points per game), one more rebound per game (7.1 rpg) and an increase in minutes played (153). He was selected to the all-league second team.
Most iconic moment: Bonaventure finished the season with five wins in its final seven games after losing six of the previous seven.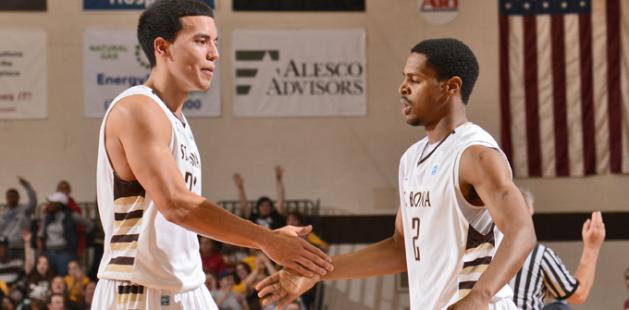 10. 2012-13
Record: 14-15, did not qualify for A-10 Tournament
Best win: Feb. 20 against UMass. Eric Mosley produced one of the most exceptional offensive performances in Bonnies history when he poured in 39 points to lead a 99-94 win over UMass. Mosley set the record at the time for the most points scored by a Bonaventure player against an A-10 opponent. His 39 were also the most in a regulation 40-minute game since Greg Sanders scored 46 against Detroit in 1977. Mosley made 12 of his 18 field goal attempts, five of his eight three-point tries and all 10 of his foul shots.
Worst loss: March 9 against Fordham. The Bonnies squandered a win-and-you're-in situation on the final day of the regular season by losing 76-72 to 6-24 Fordham. Bona, winners of three of its previous four games, couldn't hold a four-point lead with 6:48 remaining, allowing a 10-0 Fordham run and watching Rams guard and Rush-Henrietta alum Mandell Thomas stick a three-point dagger to go up four with 24 seconds left.
Best player: Demitrius Conger. Conger did not accomplish the goal of competing in an A-10 Tournament in his home borough of Brooklyn, but had a strong senior season. Conger averaged just over 14 points, a shade over seven boards and three assists a contest. 
Most iconic moment: Before Posley's 47 and Adams's 40/44 back-to-back, Mosley's 39 was my gold standard for individual Bonnies performances. Even in a difficult year post-Nicholson, the Louisville native treated fans to a show.