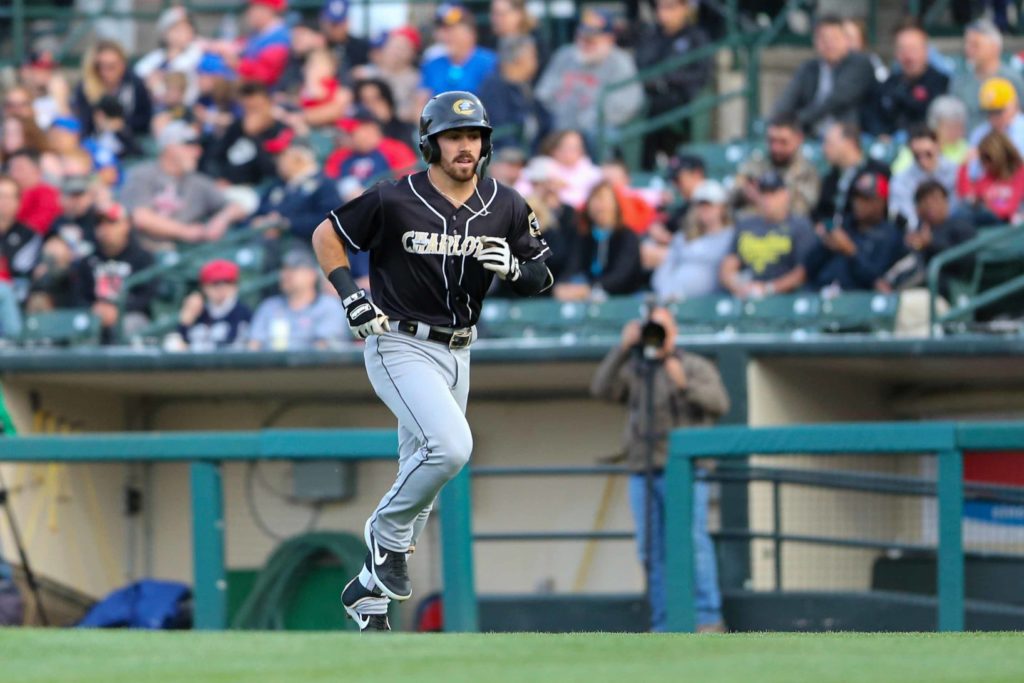 By BILLY HEYEN
Danny Mendick (Pittsford Mendon/MCC/UMass Lowell) has been called up to the major leagues. He'll join the Chicago White Sox in Cleveland after completing his season with the Triple-A Charlotte Knights on Monday. When Mendick enters a game for Chicago, it'll be his Major League Baseball debut.
Mendick starred at Pittsford Mendon High School, then attended Monroe Community College and UMass-Lowell before being a 22nd round selection by the White Sox in the 2015 MLB Draft. He's risen through the Chicago system at a steady rate, playing the majority of his 2016 games at Single-A, 2017 at High-A, most of 2018 at Double-A and playing the entirety of the minor league season at Triple-A this year. Mendick batted .333 with two HRs, four doubles and 10 RBI in major league spring training before this season.
Congrats to infielder Danny Mendick, who had his contract purchased by the @whitesox today!

Good luck in Chicago, Danny! @SchindlerNA | #CLTtoCHI pic.twitter.com/QtBLrS3f2b

— Charlotte Knights (@KnightsBaseball) September 3, 2019

The 2019 season has marked the best OPS (on-base plus slugging) of Mendick's professional career at .820. His career-high 17 home runs and career-high 26 doubles carried that mark to its new heights.
https://twitter.com/Wheyen3/status/1164370390841511936?s=20
In the ironies of baseball, Mendick's Charlotte club nearly reached the International League postseason, but fell on Labor Day via a walk-off hit in extra innings. Instead of competing for the Governor's Cup, Mendick heads to the big leagues.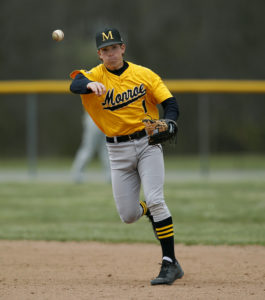 Mendick will join a Chicago club with a 60-76 record on the season. He's played second base, shortstop, third base and left field this season, so Mendick should prove useful to the White Sox as they try to determine what players are in their future. In June, Mendick spoke a couple of sentences to Pickin' Splinters that could apply Tuesday.
"There's been ups and downs; as a 22nd rounder, it hasn't been easy," Mendick said June 14. "I've had to battle through everything and it's made me a better player. I am here today because of that."
The most recent big-league action seen by a Section V alum was in 2018, when Christopher Bostick (Aquinas) played in games for both the Pittsburgh Pirates and Miami Marlins.
A Pittsford Mendon graduate has never competed in the major leagues. The most recent MCC alum to play in the big leagues was Tim Redding. Mendick will join Mike Jones as alumni of the Rayson Miller American Legion team to play in the big leagues once he steps onto the field.
A special home game for Danny Mendick
Danny Mendick: Have glove, will travel
Mendick completed his Triple-A season competing against Bostick and Norfolk. Ernie Clement (Brighton/Virginia) was recently called up to the Columbus Clippers and will compete for them in the International League playoffs. Steven Klimek (Greece Arcadia/St. Bonaventure) is the other Section V alum still alive in affiliated ball this season, competing in the Eastern League playoffs for the Bowie Baysox.