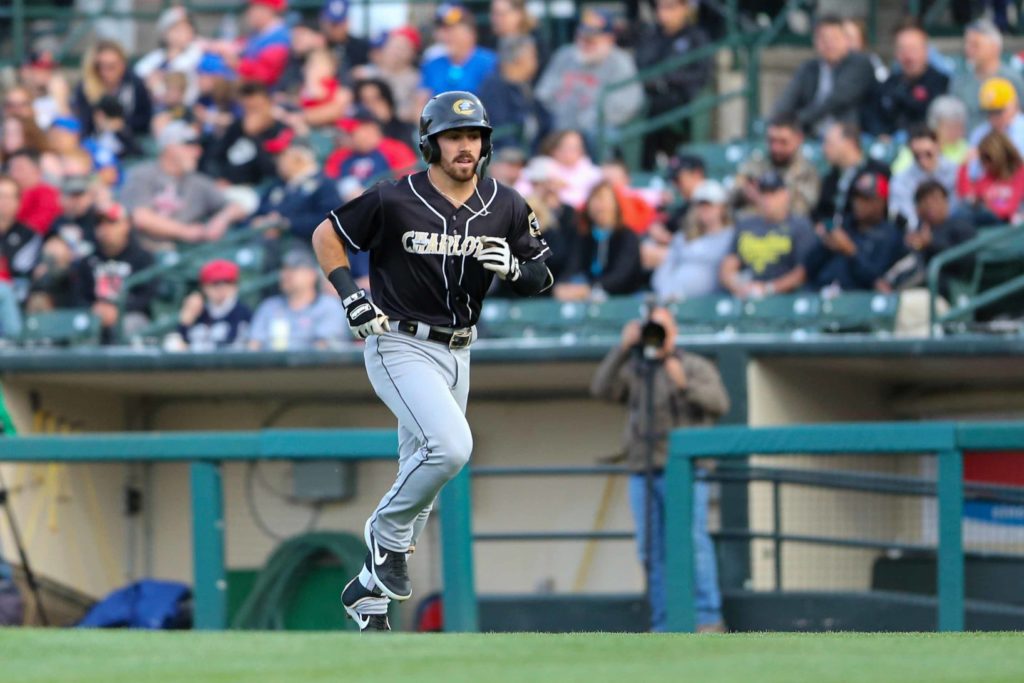 By KEVIN OKLOBZIJA
Baseball has taken Danny Mendick to the ends of the earth, or so it seems, and back.
While in high school at Pittsford Mendon and then while playing at Monroe Community College, he was spending summers in places like Myrtle Beach, The Hamptons and Vermont.
From there it was off to UMass-Lowell for his final two years of collegiate eligibility. Now, five seasons into his professional career in the Chicago White Sox organization, Mendick has made stops in Phoenix, Winston-Salem, Kannapolis, Birmingham and Charlotte.
On Thursday night, however, baseball brought him home to Fairport. To his own bed in the home of his parents, Patti and Bill. Home sweet home.
Mendick will be sleeping there Friday and Saturday nights as well. The Charlotte Knights are in town to play the Rochester Red Wings, so for the first time in at least a decade, he'll play summer baseball in his hometown.
"I get my mom's cooking, I get to sleep in my bed," Mendick said on Friday afternoon. "It's going to be a pretty special night."
Very special, indeed. Frontier Field is hosting a Mendick family and friends reunion. His father has eight seats in a season-ticket package. His grandfather, Bill, has four seats, and has had season tickets for 70 years. They still needed a couple dozen or more tickets to accommodate everyone.
He made sure he thrilled those who came to watch him, too. His drive to the gap in right-center took one hop on the warning track and bounced over the wall for a ground-rule double. The hit moved Seby Zavala to third, and he scored one batter later to tie the game 6-6, though the Wings scored in the eighth to win 7-6.
It'll be a Mendick homecoming and reunion at Frontier Field
Before Friday, the 25-year-old Mendick had played at Frontier Field just once; in 2011, he was chosen to appear in the high school senior All-Star Game. He even homered in that game. But he has been in the stands countless times.
"I remember coming every Friday night," Mendick said. "It was fireworks night and we'd try to catch foul balls."
Those remembrances were vivid as he arrived at the ballpark Friday afternoon for stretching, to hit in the cage and to take batting practice on the diamond.
"There's a lot of memories of playing catch on the grass, the smell of the field; it's so cool," he said.
His ascent to Triple-A hasn't happened because he's a fast-tracked high draft pick. Just the opposite, actually. He was chosen with the 652nd pick, on the 22nd round, in 2015.
And when you're selected after 54 dozen other players, you need to earn everything.
"There's been ups and downs; as a 22nd rounder, it hasn't been easy," Mendick said. "I've had to battle through everything and it's made me a better player. I am here today because of that."
When he stepped into the batter's box in the second inning, pockets of fans throughout the crowd were cheering. He grounded out to short.
There were cheers again in the fourth when he batted. This time he lined sharply to Luis Arraez at short. He then walked in the sixth before doubling in the eighth.
"I haven't been here for a summer for it must be 12 years," Mendick said. "But it's a good life. I like it."