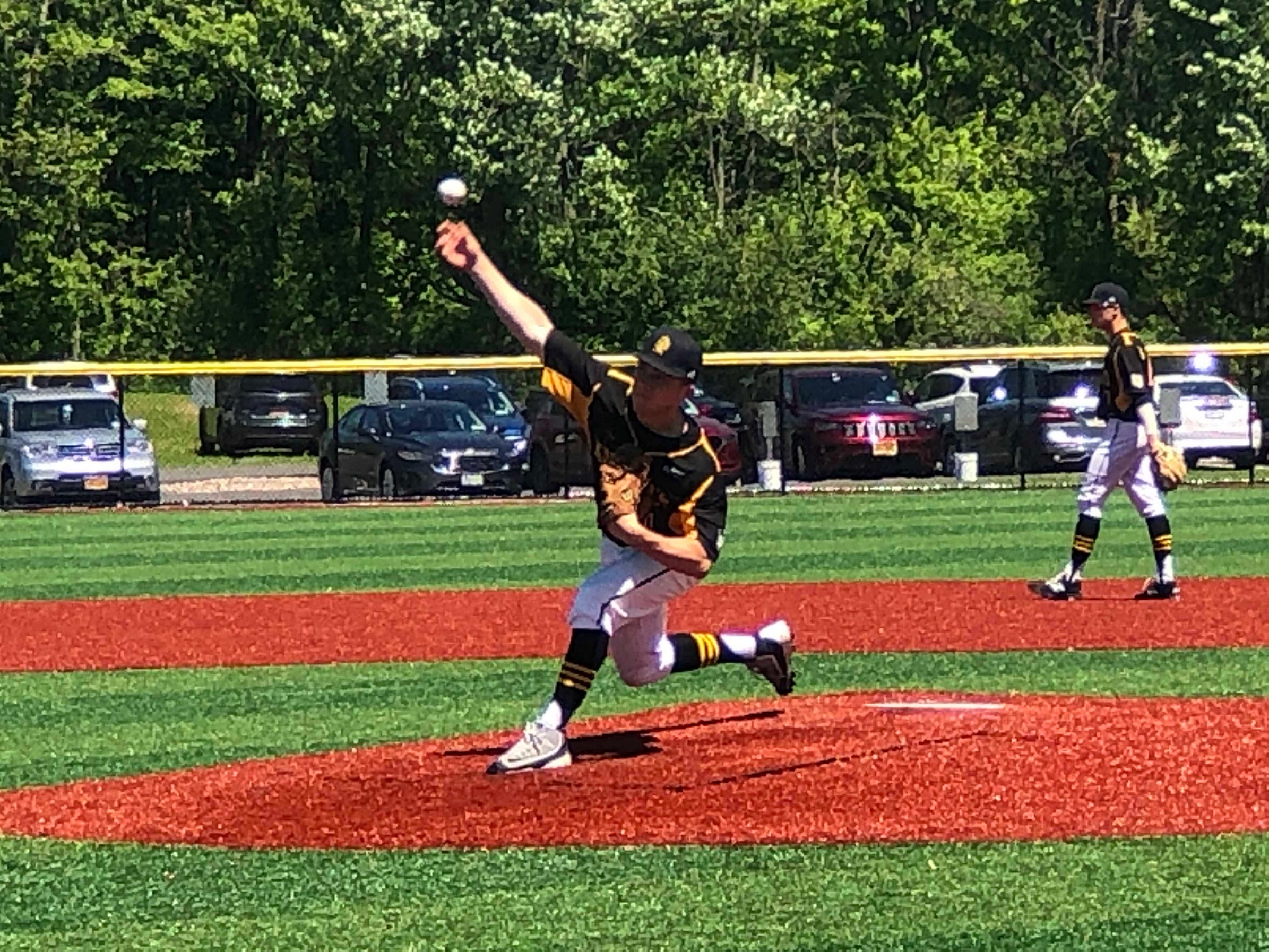 By BILLY HEYEN
McQuaid ace Hunter Walsh looked down at his right hand on May 28 and repeated, "It's hot." He was in the midst of a sectional quarterfinal gem, a "lights out" 14-strikeout performance.
While that moment may have been limited to a singular game, it could've happened in any of Walsh's outings before or after then. He's been utterly dominant all season, he's stayed hot through his following two postseason starts, and McQuaid will be hoping the heat sticks around for one more weekend.
"Our job isn't accomplished until we meet our final goal," Walsh said. "And like I said at the beginning of the year, our goal is a state championship."
The Knights begin play at the Class AA New York State final four on Friday at 2 p.m. Walsh will either get the ball then or, if McQuaid wins Friday, in the state final on Saturday. It'll be one final start for a four-year varsity player who's made his senior year quite the encore. Walsh has gone 11-0 with a save, recording a 0.63 ERA and 100 strikeouts in 65 innings pitched.

This postseason, Walsh has started three times, allowed two runs, gone the distance on all three occasions and struck out a combined 31 in those 21 innings. He's relishing the opportunity to take the ball in win-or-go-home scenarios, and his sterling showings will give him one more shot to do just that.
"When he's out on the mound, everyone out there has all the confidence in the world," McQuaid catcher Ben Beauchamp said of Walsh. "Nobody's second guessing when he comes in."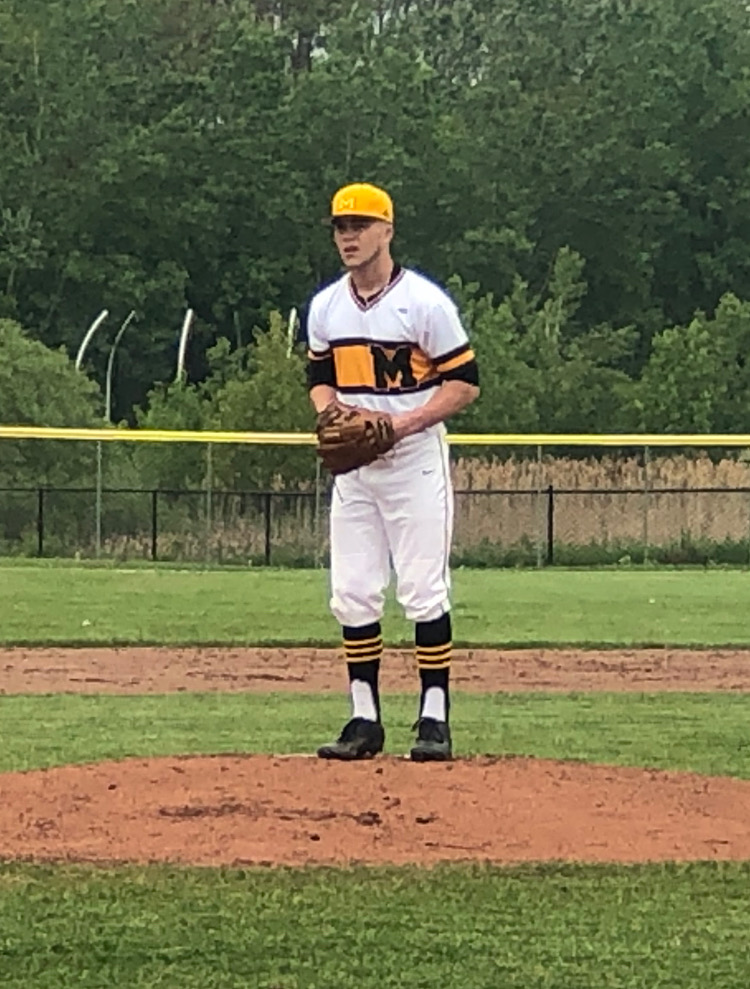 Walsh's senior season isn't the first time he's showed up in the playoffs. As a sophomore, in the sectional semis, Walsh allowed six runs after having faced just seven batters and was pulled. Fuller re-entered Walsh to get two outs in the second inning, and for the last five innings, Walsh didn't allow a run as McQuaid rallied to beat Victor.
Then Walsh pitched 3.2 shutout innings of relief in the 2017 Far West Regional to earn the win. And as a junior, Walsh outpitched Penfield's Gage Ziehl in the sectional semifinal.
"He's a dog," McQuaid senior Tyler Griggs said of Walsh. "That's how I put it. He just fights. I love that kid. He just fights, that's all I can say."
The schedule's been a bit different this year for Walsh, though. The last two seasons, it was Erik Johnson that the Knights lined up to pitch in the biggest games, the sectional finals. This year, Johnson having graduated after last season, it's been Walsh's ball.
That meant he started against eight-seed Fairport and struck out 14 to set up a sectional final meeting with Penfield and Ziehl. He got it done there, too, on 128 pitches, finishing the game on his last batter.
"It was fate that he got to get that last out and guys got to pile on top of him, because he deserved it," McQuaid head coach Tony Fuller said. "We wouldn't be here if it weren't for him."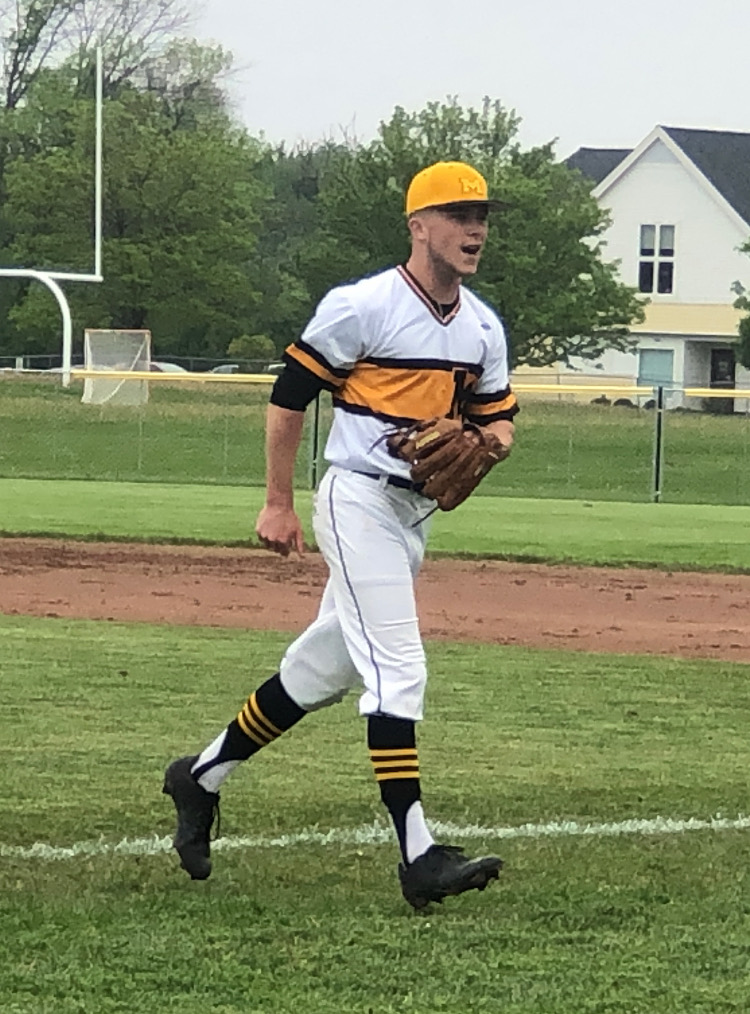 And Walsh outpitched Frontier's ace in Saturday's Far West Regional to earn a second trip to the final four in three years. The only innings he hasn't pitched this postseason for McQuaid were the ones pitch count rules dictated he couldn't.
"He wants the ball every single game," Beauchamp said of Walsh. "Even if he can't throw, he wants the ball. That just shows who he is. That just shows that he wants to be out there, he wants to be in control, he wants to be the one leading us to victory."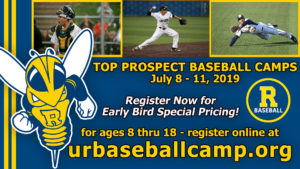 Walsh's athletic career won't conclude this weekend. He'll play both football — he's a quarterback — and baseball at St. John Fisher. Walsh's right arm will have plenty more throws to make.
But unlike the past few weeks, when Walsh's starts determined whether he'd get to make another, there's a known finality to the state final four weekend. As soon as Walsh throws his 41st pitch in a game this weekend, that'll guarantee he won't pitch in another one for McQuaid.
He's been one of the "hardest working pitchers" Fuller has ever seen. Walsh doesn't have to be told to do his postgame work or get his lifts in. In regards to his high school career, all that work will culminate in one final start.
If Walsh's past big-game performances are any indication: He'll deliver.