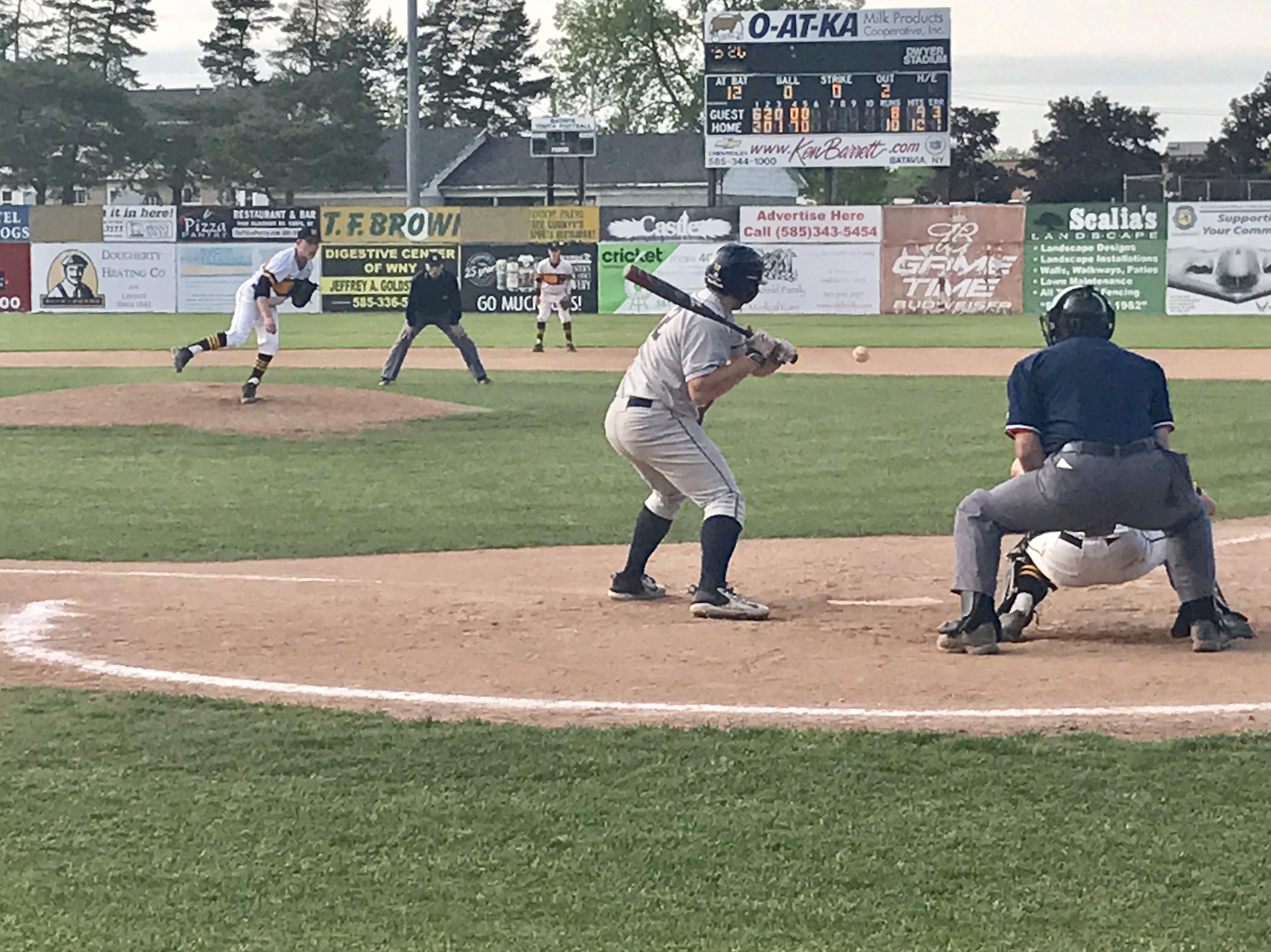 By PAUL GOTHAM
BATAVIA, N.Y. — Staying the course. Making use of a high school rule and an elementary school memory. The sum of those parts equalled a trip to the Section Five Class AA final.
Tyler Cyrus and Tyler Griggs keyed a dramatic comeback as the No. 5 seed McQuaid Jesuit Knights advanced to Saturday's championship game with a 12-8 victory over the No. 8 seed Victor Blue Devils at Dwyer Stadium, Wednesday night.
Trailing 8-5 with two outs in the fourth, Griggs connected on a two-run single. Cyrus followed with a double to center as McQuaid erased a six-run first inning hole.
"It was tough emotionally seeing a six-run deficit before we got to bat," said Cyrus. "We stayed the course, just chipping away the whole time. After it was 8-2 our coach just said to 'stick with it' because he knew we had the potential. He kept his belief in us the whole game."
Cyrus brought in fellow senior Billy Kehrig to knot the score, and Griggs crossed home with the go-ahead run. When the relay throw on the play was mishandled, the 6-foot-4, 225-pound Cyrus rumbled home.
"I got to third base, and I saw Coach Fuller waving me home," said Cyrus recalling a hit he had in fifth grade when he touched all four bases.  "I'm not the fastest guy in the world. If he's waving me home, I must have a clear shot. So I just kept on running."
Tommy Manno sparked the rally with a leadoff triple. Noah Campanelli reached on an error to score the first of the frame. Matt Blejwas walked. One out later, senior Nick Tomei made it 8-5 with an RBI single to left field.
Griggs delivered from there.
"I was just trying to get the runner in," Griggs said. "It was a change up low and in.
"All the seniors did not have doubt. They we're just like 'we're going to come back. We've done it before. It's not that hard.' They got me up."
McQuaid sent 10 to the plate in the frame and led 10-8.
"We didn't have our best stuff fielding wise and pitching wise the first two innings," Cyrus stated. "After the first two innings, it was almost like we just snapped into another team. We did not get down after that second inning. We didn't allow that big deficit to affect us mentally."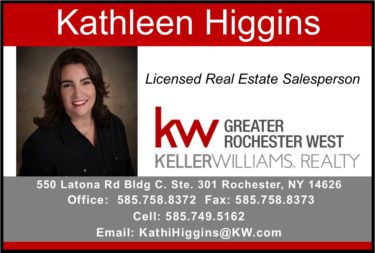 McQuaid starter Hunter Walsh took advantage of the second chance.
After Walsh allowed six runs on four hits and a walk to the first seven batters he faced. He exited having retired just one batter in the first. McQuaid head coach Tony Fuller took advantage of the high school re-entry rule and brought the sophomore right-hander back to face the last two batters of the second inning.
Walsh hurled five shutout stanzas from there.
"Arguably that is the best pitching performance because of the situation that I've ever seen," Fuller commented. "He's an incredible competitor. That first inning just wasn't going his way (and the thought was to) get him out of there with the high school re-enter rule. I've never re-entered a pitcher, but it's obviously nice that it was there."
The sophomore right-hander set down the first 10 he faced in his second stint of the game on the mound. He allowed just one hit over the final five and two-thirds.
"It was my first sectional start, so I was kinda nervous," Walsh said. "I couldn't find the zone in the first inning. They made some good hits. Gotta tip my hat to them."
He finished with five strike outs, two walks and retired seven of the last eight he faced.
"I adjusted my fastball a little bit, got my curveball going and from there it was just mowing them down," he explained. "I couldn't get my foot down on the follow through at first. I made sure I would get a low fastball so they couldn't get line drives all the time. It helped me stay down on the curve ball and get that break that I wanted."
Griggs finished 3-for-3 with a walk, three RBI and two runs scored. Kehrig was 2-for-3 with three RBI. Cyrus had two hits. Tomei collected two hits, three runs scored and an RBI.
Zach Carpin highlighted the Victor first with a two-run triple. The Blue Devils sent 11 to the plate in the inning.
"Give credit to Victor," Fuller said. "They just came out swinging. They barreled up everything that we threw at them. Barrel after barrel after barrel. They swung the bats and took it right to us."
Louie Schafer finished 2-for-4 with a double for Victor. Chris Varone was 2-for-4 with two RBI.
Senior captain Blake Hildman had a single and an RBI in his last game for the Victor (13-10).
The Blue Devils had won six straight including a dramatic 3-2 win in the quarter-finals on Monday over Webster Schroeder ranked No. 1 in the most recent NYS Class AA poll.

McQuaid (15-5) moves on to play No. 6 seed Rush-Henrietta in a rematch of the 2015 Class AA final – a game which McQuaid won. A 10:30 am first pitch is scheduled at Frontier Field. McQuaid swept a doubleheader (4-2/4-1) from Rush-Henrietta earlier this season.