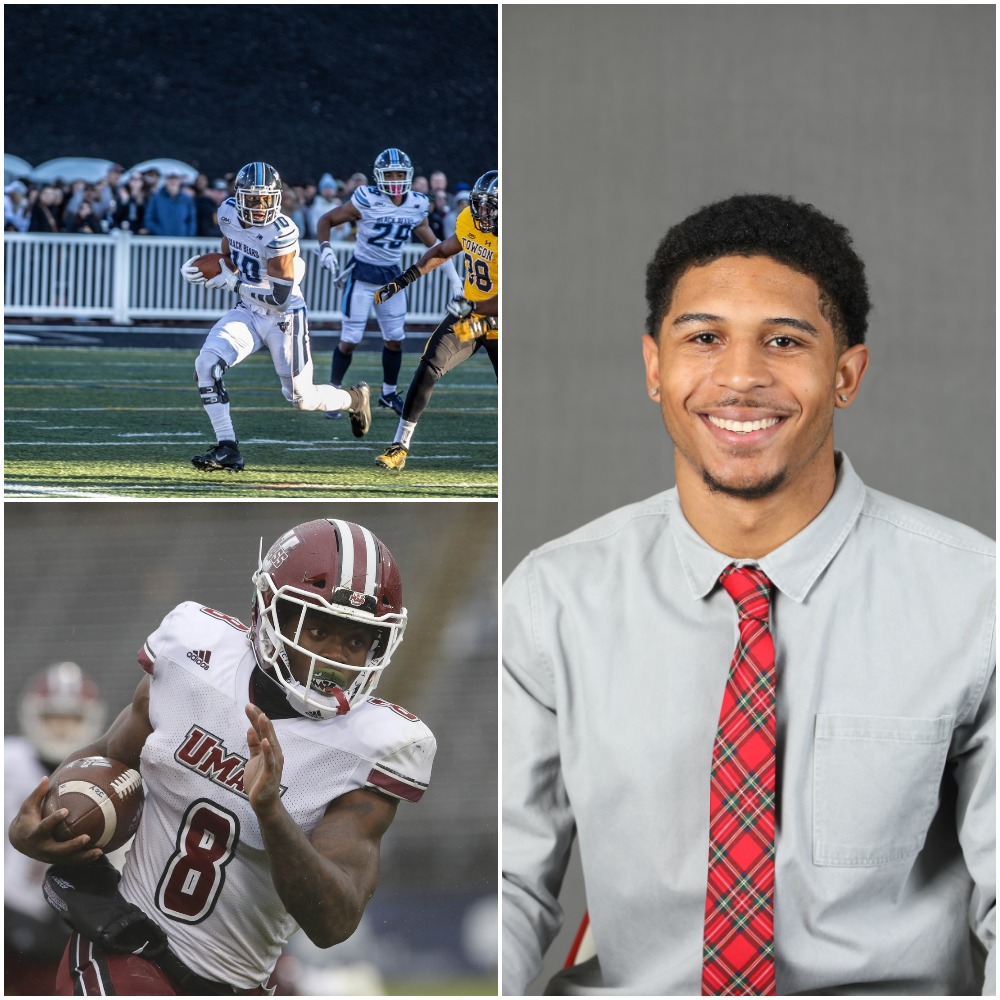 By BILLY HEYEN
Zuril Hendrick (Pittsford Mendon), Marquis Young (Fairport) and Micah Wright participated in NFL rookie mini-camps last weekend. None were immediately signed by the teams they were in camp with, but all three received further mini-camp invites from different teams. Hendrick will work out with the Denver Broncos this weekend. Young will be in Tennessee Titans camp. And Wright will spend the weekend with the New Orleans Saints.
Edinboro star defensive back Zuril Hendrick was not signed by the Bears, but he was invited to the Denver Broncos minicamp, which takes place this weekend. @BoroAthletics @PSACsports

— Tom Reisenweber (@ETNreisenweber) May 9, 2019
Hendrick, a defensive back, attended Division II Edinboro after his time as a multi-sport athlete at Mendon. He set the all-time interceptions record at Edinboro as a senior.
Only one Pittsford alumnus has played a game in the NFL, per Football Reference: Adam Podlesh, a punter who played in 107 games from 2007-2014.
Hendrick played in every game of his collegiate career with the Fighting Scots. As a junior, Hendrick was named an All-American after leading Division II in interceptions per game (nine picks in 11 games). He added seven more interceptions as a senior to become the Edinboro record-holder with 21. Hendrick also racked up 57 tackles and 10 pass breakups in his final year with the Fighting Scots. That was good enough for honorable mention D-II All-American as a senior.
.@MarquisYoung is headed to Tennessee for @Titans rookie mini-camp 😤😤😤

📰 https://t.co/XeefpTGVtt#MassMen | #Flagship 🚩 pic.twitter.com/gvWwit3ZpB

— UMass Football (@UMassFootball) May 9, 2019
Young starred with the Red Raiders in high school, culminating in 1,381 rushing yards and 12 touchdowns as a senior. One Fairport alumnus has played in the NFL, per Football Reference: Frank Bucher, an end who played 23 games between 1925 and 1926. Fairport also had two players enter the league but not play a game: Shawn Johnson in 2004 and Mark Baniewicz in 2000.
Between Fairport and UMass, Young spent a year at Milford Academy, a prep school in New Berlin, N.Y. He hit the ground running with the Minutemen, as evidenced by the long run against the Fighting Irish in his first year on campus. Young led UMass in rushing all four of his seasons at Massachusetts.
I ran into Micah Wright @BlackBearsFB @NewarkAthletics outside of Parker's in Newark earlier tonight. He told me he's off to New Orleans tomorrow to attend a Saints Mini-camp. Let's go Micah!

— Nick Ganster (@NCGanster) May 9, 2019
Wright was the Finger Lakes East Player of the Year as a senior in 2013 for Newark. He totaled 33 catches for 790 yards and nine touchdowns, and also brought two kickoffs back to the house. Wright holds the Newark records for receiving touchdowns, receiving yards and interceptions.
At Maine, Wright led the Black Bears in receptions in both his redshirt freshman and sophomore seasons. Then, he had that incomplete junior year, but he returned as a senior to team with Aquinas alum Earnest Edwards as a dynamic receiving duo. Wright averaged more than 40 catches a season at Maine.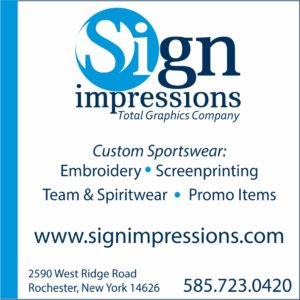 The fourth Section V alum to latch on with an NFL team after the draft was Jermaine Ponder (Bishop Kearney), who signed an undrafted free agent deal with the Cleveland Browns.