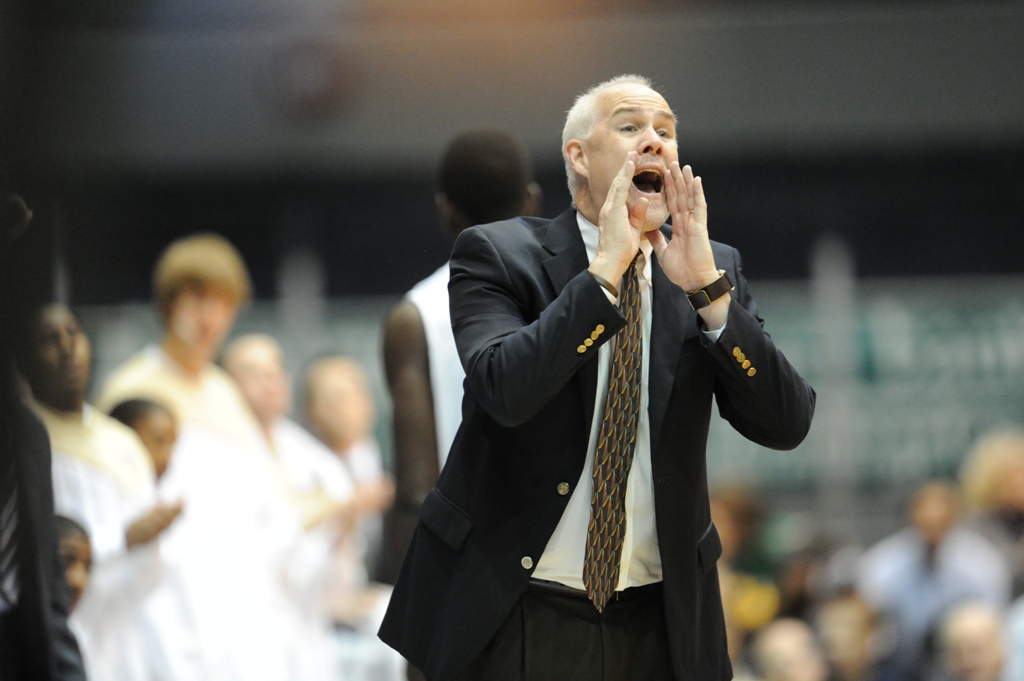 By CHUCKIE MAGGIO
After offering some resistance, albeit to no avail, against Georgia State on Monday, the St. Bonaventure men's basketball team's hopes for a similar battle with Boise State on Tuesday were short lived.
The Bonnies, playing with just seven scholarship players after Dominick Welch was sidelined due to a foot injury, were on the business end of an 18-0 run to start the second half. They could not recover, falling 72-52 in the second game of the Cayman Islands Classic.
Bona dropped to 1-4 on the season and will wrap up the tournament on Wednesday at 11 a.m. against the Akron Zips.
Some takeaways from SBU's third straight defeat:
Player of the Game: Derrick Alston, Boise State. The basket looked like an ocean for Alston, who scored 19 of his 22 points in the second half. All six of the redshirt sophomore's made field goals were three-pointers; he only missed one attempt from behind the arc. In fact, Alston had one more made three than the entire Bonaventure team.
Honorable mention: Justinian Jessup (19 points), Kyle Lofton (20 points)
Stat of the Game: Boise State shot 58 percent from the field to St. Bonaventure's 32 percent. The Bonnies shot 26 percent (7 of 27) in the second half.
Stat to Pay Less Attention To: The Bonnies made 13 of their 15 free throw attempts, but 11 of them were made after they were already down by 23 points.
Stretch of the Game: Boise State's 18-0 run to start the second half. Bonaventure did not make a basket for seven minutes while Boise State made eight of its 11 shots.
Miscellaneous Notes: St. Bonaventure's 1-4 start is its worst in the Mark Schmidt Era… The 20-point loss was Bonaventure's largest defeat in a regular season game since it lost by 21 to Colorado State in January 2013.