There is often nothing funnier than capturing a facial expression or occurrence at the right time, or, should we say, the most inopportune time.
I challenge you, loyal readers, to view the picture below and provide a captivating caption that will cause "the shores a-crowding" with "people all exulting." Should you provide the wittiest of captions, for you the flag will be flung and the bugles will trill.
Today we have Canisius Golden Griffins head coach Jim Baron as he looks on during the first half against the Syracuse Orange at the Carrier Dome.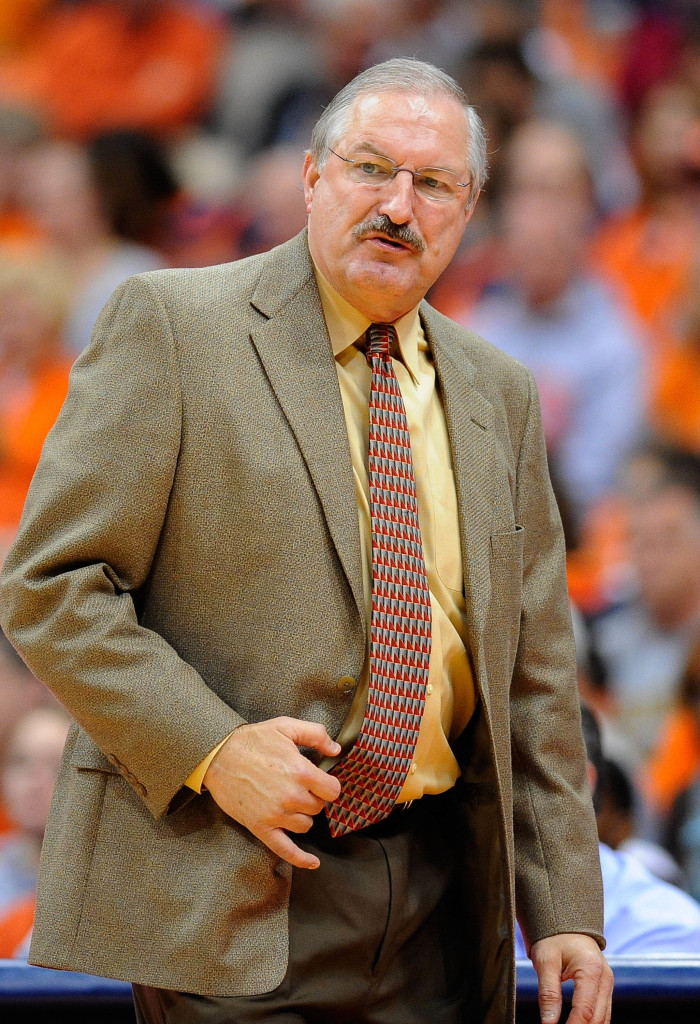 You've got the context, now make like the father or mother of free verse and create the best caption you can in the comments below.