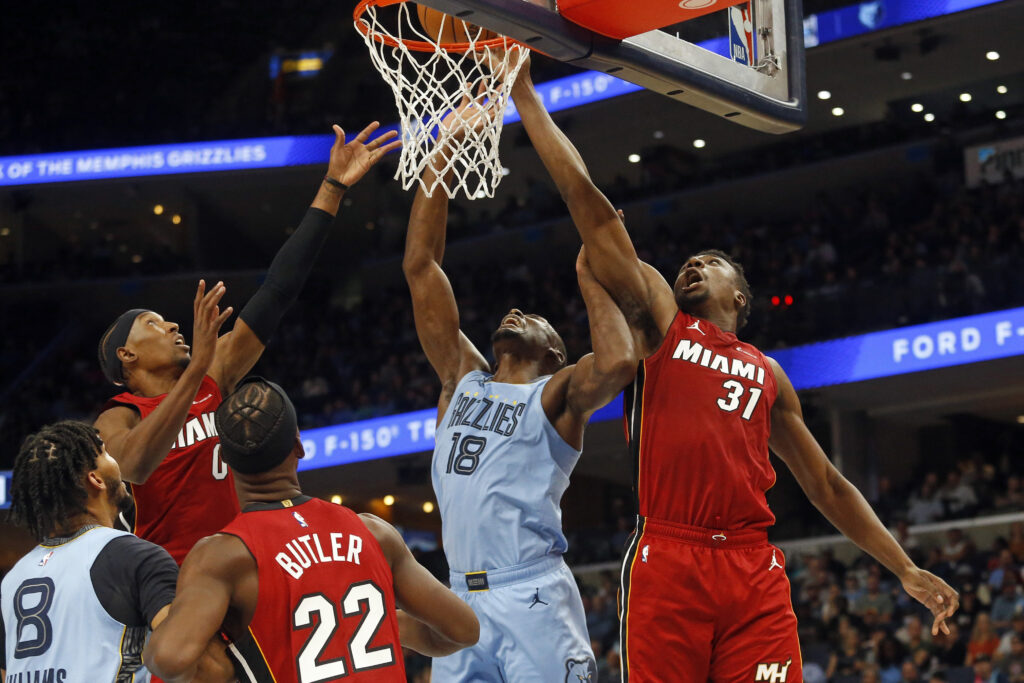 By KEVIN L. SMITH
Rochester native Thomas Bryant has contributed well to the Miami Heat's current six-game winning streak.
In three appearances for the Heat in the past week, the 6'10" center has had a few buckets and around five rebounds per game, along with a couple of blocks.
Bryant is averaging 5.6 points and 4.0 rebounds per game in nine games for Miami.
Bryant and Heat (6-4) face the Charlotte Hornets this Thursday at 7 p.m.
Isaiah Stewart (Detroit Pistons)
Stewart had two double-doubles in the past week for the Pistons.
Last Monday in Detroit's loss to the Golden State Warriors, the 6'8″ center recorded 17 points, 11 boards, four assists, a block and was 4-of-4 from the free-throw line. Then in the Pistons' loss to the Chicago Bulls on Sunday, Stewart had 17 points and 11 rebounds.
In 11 games so far for Detroit this season, the Rochester native is averaging 12.5 points, 7.7 rebounds and 0.6 blocks per game.
Stewart and the Pistons (2-9), currently on an eight-game skid, host the Atlanta Hawks at 7 p.m. Thursday.
Jeenathan (Nate) Williams (Houston Rockets)
The former University Prep Charter standout tallied five points, a steal and an assist in Houston's 128-94 win over the Los Angeles Lakers last Wednesday.
Williams and the Rockets (6-3) face the Los Angeles Clippers at 10:30 p.m. Friday.
Jalen Pickett (Denver Nuggets)
The ex-Aquinas Institute star had three points in the Nuggets' 134-116 win over the New Orleans Pelicans last Monday.
Pickett and the Nuggets (8-2) host the Los Angeles Clippers at 10 p.m. Tuesday.