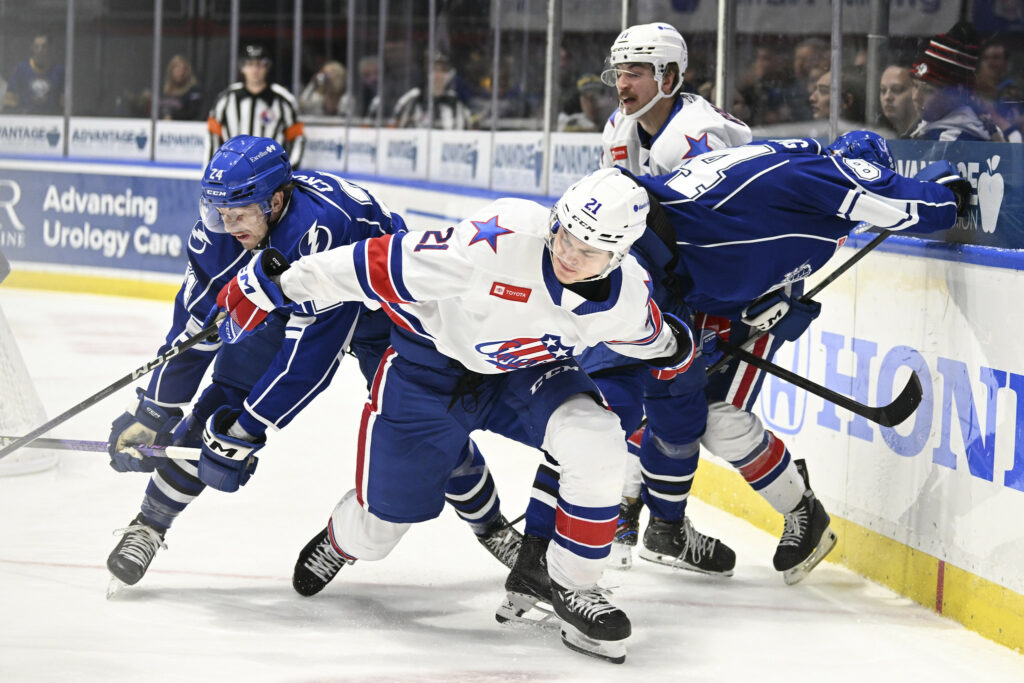 By KEVIN OKLOBZIJA
It's one thing to be playing in a secondary role, insulated by the veterans and knowing the game's outcome won't necessarily be based on how you play.
It's quite another to be one of the go-to guys, where your performance often has a direct correlation on the final score.
That's the difference from last year to this for Jiri Kulich and Isak Rosen, and on Wednesday, they couldn't deliver, nor could anyone else wearing the red, white and blue.
As a result, the Syracuse Crunch rolled to a 7-2 victory over the Rochester Americans at Blue Cross Arena at the War Memorial.
"Full credit to Syracuse, they were great, we weren't," Amerks coach Seth Appert said. "Hopefully they taught our young guys a lesson on how physically demanding this division can be. They were just more physically engaged."
That's why the Amerks were outshot 32-21, why they gave up two power-play goals and a short-handed goal, and why goalie Devin Cooley was pulled after giving up six goals on 28 shots in 48 minutes and 4 seconds.
"We got outplayed thoroughly," Appert said after his club fell to 5-2-1-0. " 'Cools' was just one of many tonight that didn't have his sharpest game."
Kulich and Rosen fit in that category as well, even though Kulich scored his seventh goal of the season (in just eight games).
A year ago as rookies, they were able to find their way during the regular season without the spotlight, without needing to necessarily be difference-makers.
"The older guys were carrying the mail and they were learning to play the right way, and they did a great job," Appert said. "Now they need to be our best players.
"We as an organization intentionally don't over-sign veterans to block those guys, because they need that pressure. There's no hiding."
It's a critical part of the development plan for the parent Buffalo Sabres, because there's certainly no hiding in the NHL. Jack Quinn, JJ Peterka and Mattias Samuelsson transitioned from follower to leader in the 2021-22 season.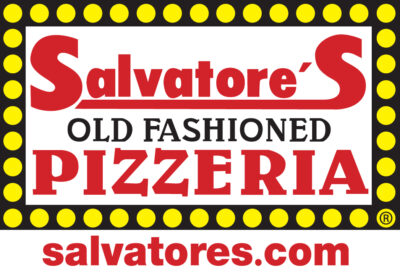 This year it's the top members of the prospect crop that must shine every night.
"Kulie and Rosie need to be drivers of our team," Appert said. "That's a healthy pressure; that's what we want as an organization, that's what they need to have. Tonight they failed in that test and that's part of it, and they'll learn, just like they have been for the past 13, 14 months."
It was an ugly lesson to be sure. Even after Brett Murray scored at 16:37 of the first period to tie the score 1-1, the Crunch were very much in control, regaining the lead 1:13 into the second period on a power-play goal by Felix Robert.
Just 3:23 later, Joe Carroll hammered home a rebound off a short-handed two-on-one and the Crunch (5-2) lead 3-1.
"Special teams were terrible, flat out terrible," Appert said.
When Daniel Walcott scored at 15:28 of the second period, the lead was 4-1 and the rout was on.
"I don't even like to say it wasn't our night because that sounds like the easy way out," defenseman Ethan Prow said. "If you don't bring your A-game, that's what can happen."
Mersch injured
Amerks captain Michael Mersch suffered an undisclosed upper body injury in the first period and did not return.
Appert didn't have an update after the game, saying only that he's always concerned when a player cannot return.
Nadeau debut
Rookie right winger Olivier Nadeau, a fourth-round pick by Buffalo in 2021, made his pro debut on Wednesday. He was pressed into service with Brandon Biro on recall to the Sabres and Linus Weissbach still out with an injury.