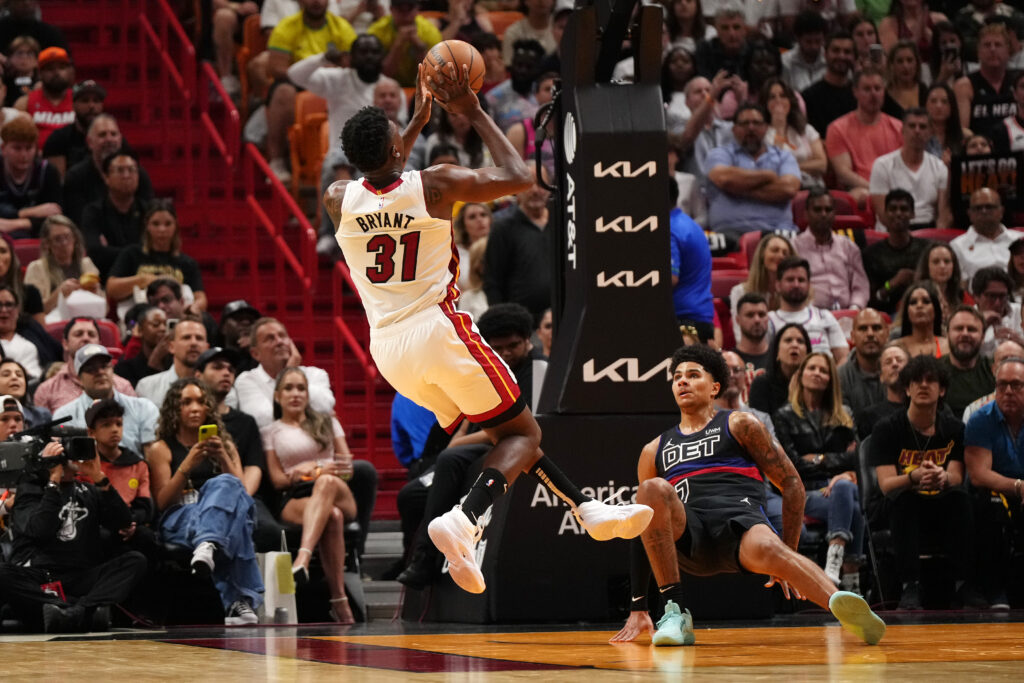 By KEVIN L. SMITH
Rochester native Thomas Bryant was in the starting lineup for the Miami Heat on Monday, his first start of the 2023 regular season.
In the Heat's 122-114 loss to the Milwaukee Bucks, Bryant finished with 10 points, two boards and two steals.
So far this season, the ex-Bishop Kearney High School star is averaging 6.3 points, 4.3 rebounds and 1.3 assists per game for Miami.
Bryant and the Heat (1-3) host the Brooklyn Nets this Wednesday at 7:30 p.m.
Isaiah Stewart (Detroit Pistons)
The former McQuaid Jesuit High School standout had 12 points and seven rebounds in Detroit's 124-112 loss to the Oklahoma City Thunder on Monday.
In four games so far for Detroit this season, the 6'8″ center and Rochester native is averaging 13.8 points, 9.3 rebounds (top 25 in the league) and 33.8 minutes per game.
Stewart and the Pistons (2-2) host the Portland Trail Blazers at 7 p.m. Wednesday.
NOTE: Jalen Pickett did not play in the Denver Nuggets' 110-102 win over the Utah Jazz on Monday.