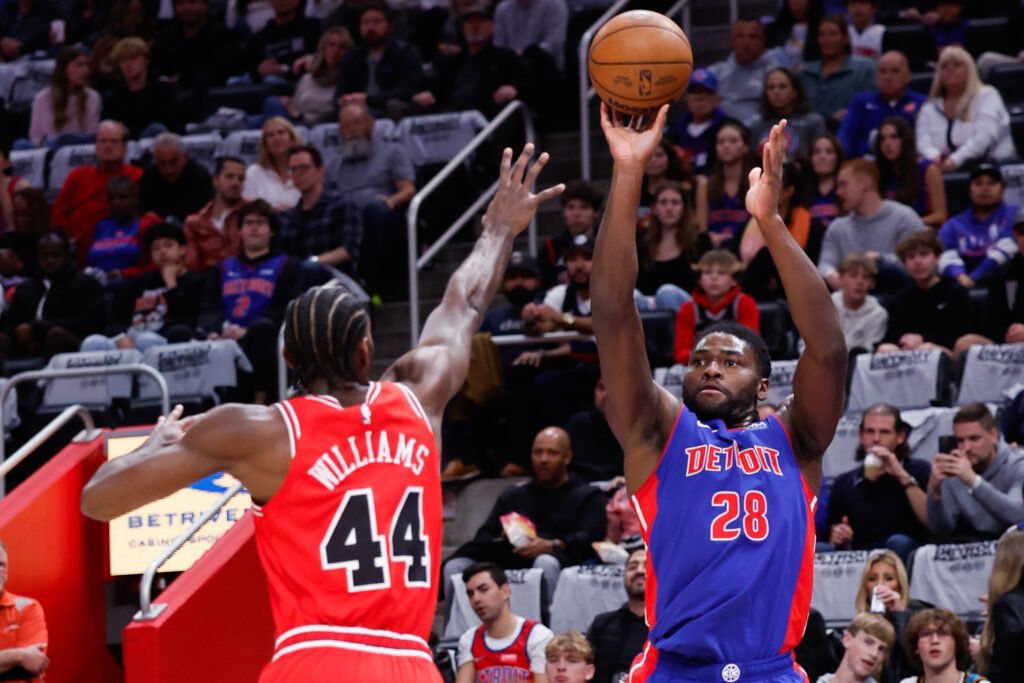 By KEVIN L. SMITH
Rochester native Isaiah Stewart put up solid numbers for the Detroit Pistons over the weekend.
In the Pistons' 118-102 home-opening win over the Chicago Bulls on Saturday (Oct. 28), Stewart finished with 14 points and nine boards.
The ex-McQuaid Jesuit High School standout tallied 15 points, seven rebounds and a block in Detroit's 111-99 victory on Friday (Oct. 27).
Stewart and the Pistons (2-1) will face the Oklahoma City Thunder today at 8 p.m.
Thomas Bryant (Miami Heat)
Bryant had five points and five boards in 12 minutes during the Heat's 106-90 loss to the Minnesota Timberwolves on Saturday.
The former Bishop Kearney High School star had two points, four rebounds and a block in Miami's 119-111 loss to the Boston Celtics on Friday.
Bryant and the Heat go up against the Milwaukee Bucks today at 8 p.m.
Notes: Jalen Pickett (Denver Nuggets) and Jeenathan Williams (Houston Rockets) did not play over the weekend.