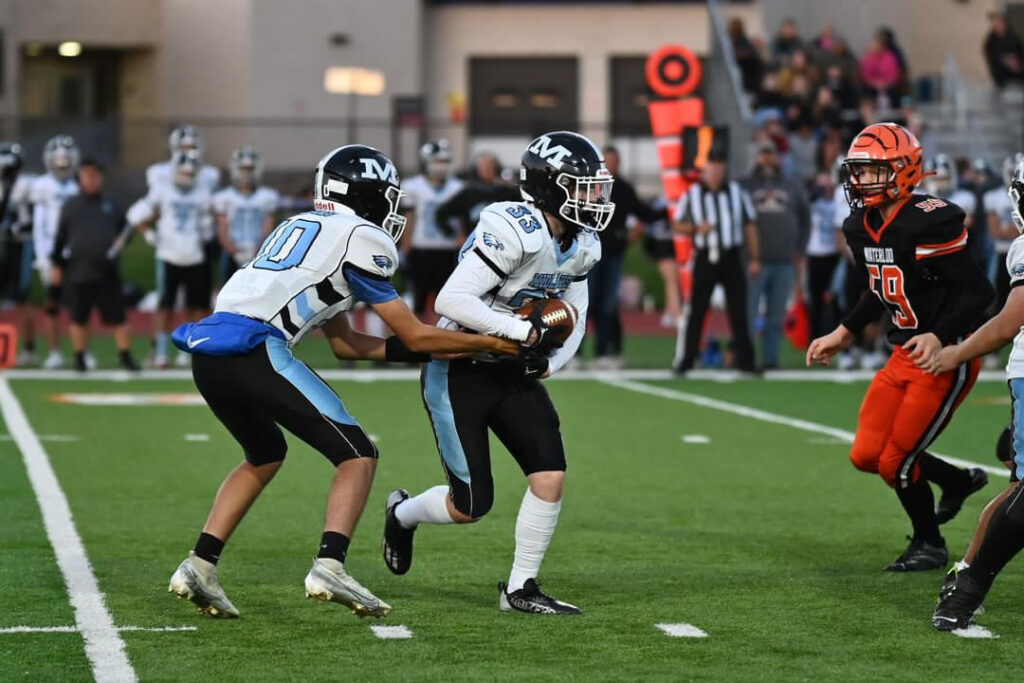 THURSDAY
WEBSTER SCHROEDER (2-1) 14
VICTOR (3-0) 15
Drevariis Yeomas rushed for 141 yards on 15 carries to lead Victor. The junior added two tackles and a sack on defense. Adam Ruffalo ran for 52 yards on seven carries, to go with six receptions for 35 yards. On defense, Ruffalo had eight-and-a-half tackles and five pass defensed. Jake Loughlin threw for 63 yards including a 13-yard touchdown pass to Noah Ruffalo. Jameson Ricigliano rushed for 29 yards to go with five-and-a-half tackles defensively. Eric Young had one catch for 19 yards, as well as an interception on defense. Jackson Paolzzi had two tackles, while Dennis Cole, Andrew Goodell and Jackson Tucker each made 1.5 tackles. For Webster Schroeder, Drew Hilfiker threw for 209 yards and two touchdowns. Justin Maier had five receptions for 101 yards and a touchdown. Tyler Washington made four catches for 39 yards and a touchdown, and Gavin Horton had three catches for 52 yards. Anthony DeRosa rushed for 54 yards on 13 carries, while the senior added five tackles defensively. Garrett Conger and Robert Ferreira both made six tackles. Horton, Brady Miller and Aydin Stephens each had five-and-a-half tackles. Brady Zenkel made five tackles. Casey Berns had four-and-a-half tackles, and Washington had four.
BRIGHTON (2-1) 43
EASTRIDGE (0-3) 6
Gavin Parks used eight carries to gain 134 yards including two scores, as Brighton scored multiple touchdowns in the first three quarters to run away with victory. Parks opened the scoring for the Bruins in the first on a 31-yard touchdown run. Wes Sturrup took a 73-yard pass from Tyler Martinovich to the house to put Brighton up 14-0. Parks then took a carry for 63 yards into the end zone in the second quarter. Jayden Lian ran for a nine-yard touchdown of his own to conclude the first-half scoring. In the third stanza, the Bruin defense forced a safety, Sturrup scored on a 43-yard run and Amari Snowden cashed in a one-yard touchdown run to round out the Brighton scoring. Lian finished with seven carries for 72 yards and a touchdown. Martinovich completed four passes for 114 yards and found the end zone once. Snowden had 45 yards and a touchdown on four carries. On defense for Brighton, Grady Hopkin and Matthew Heininger had five tackles. Heininger also had a fumble recovery. Thomas Welker had four tackles including two for a loss. For Eastridge, Benigno Calixto completed a 63-yard pass for a touchdown to Steven Masetta for the lone score.
IRONDEQUOIT (3-0) 35
BROCKPORT (1-2) 11
Myles Wynn took 22 carries for 114 yards and a touchdown as Irondequoit remained unbeaten. Quarterback Taiden Makubire went 5-for-9 passing with 69 yards and one touchdown. Makubire also found the end zone with his legs once. Cam Freeman had 12 rushes for 55 yards and had a 96-yard fumble return for a touchdown on defense. Serah Hill had 14 tackles and a sack on defense. Cam Miller made 12 tackles. Jordan Nolan made 11 tackles and recovered a fumble.
CANANDAIGUA (2-1) 7
GREECE ARCADIA (2-1) 6
After suffering a 27-7 loss to UPrep in the second week of the season, Canandaigua Academy's football team knew a rebound performance was required on Thursday night. As four-time defending Section V champions, CA couldn't afford to fall below .500 this early. A victory at Greece Arcadia was a must. Mission accomplished – but barely. READ MORE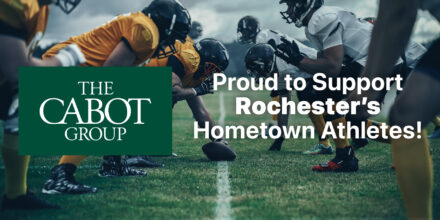 SPENCERPORT (0-3) 6
EAST/WOIS (3-0) 53
East's Eagles gathered around Ervin Wiggins in the end zone to celebrate the senior defensive back's interception and return for a touchdown. Less than eight minutes of game time had elapsed and the host was already in command with a 20-0 lead.
Zymier Jackson finished with four touchdowns and 327 total yards. The senior quarterback connected with De'Andre Leonard on a 50-yard catch-and-run for a 13-0 lead. Jackson made it a 26-0 game later in the second quarter when he scampered 36 yards untouched for a touchdown. READ MORE.
PITTSFORD (1-2) 6
AQUINAS (1-2) 0
Dayshawn Preston took an 18-yard carry to the house with 3:33 left in the fourth quarter to catapult Pittsford to its first win of the season.
FAIRPORT (1-2) 28
MCQUAID (3-0) 35
Will DiMarco went 17-of-30 for 225 yards and three touchdowns through the air to lead McQuaid. The junior added a rushing touchdown. John Harding rushed for 105 yards and two touchdowns on 18 carries. The senior had three receptions for 22 yards, as well as eight tackles on defense. Eoin Meyer had six tackles, one interception and a forced fumble. Matt Wilson made six tackles and had an interception.
PENFIELD (1-2) 21
WEBSTER THOMAS (2-1) 26
GATES CHILI (1-2) 34
GREECE ATHENA (0-3) 0
8-MAN
PEMBROKE (3-0) 42
BOLIVAR-RICHBURG (1-1) 14
Tyson Totten took eight handoffs for 173 yards and four touchdowns to help Pembroke remain unbeaten. Totten opened the scoring for the Dragons with a 20-yard touchdown, followed by a 32-yard score later in the first quarter. In the second stanza, Caleb Felski scored two touchdowns of his own coming off of 76-yard and four-yard rushes. Totten scored his third touchdown in the second quarter on a 56-yard run and then opened the second half scoring with a 42-yard rush. Felski, in addition to the two touchdowns, made six rushes for 98 yards. Felski and Vijay Dhanda both completed a pass for 13 and 20 yards, respectively. Pustulka caught the Felski pass while Madden Perry hauled in the Dhanda hurl. Pustulka finished 6-for-6 on extra-point attempts for the Dragons. For Bolivar-Richburg, Tavyn MacDonnell had 19 carries for 152 yards and took one to the house in the third quarter. Kingston Loucks had a 10-yard rushing touchdown in the fourth and finished with five rushes for 31 yards. Caden Allen gained 58 yards on 13 carries.
HOLLEY (1-1) 14
CALEDONIA MUMFORD/BYRON-BERGEN (1-1) 43
Caledonia-Mumford utilized a 29-point first quarter to win its first game of the season. In the frame, Anthony Leach opened the scoring with a four-yard touchdown and Austin Pittman completed a pass to Max Wilson for the two-point conversion. Malachi Smith made a 16-yard run for the second touchdown with Pittman converting for two. Pittman then scored on a 72-yard run. Anthony Leach capped the first quarter scoring with a 13-yard score. Pittman rushed 10 times for 149 yards and a touchdown. Smith ran for 94 yards on four carries, found the end zone twice and made 15 tackles on defense. Leach took four handoffs for 66 yards. Jeremiah Romero rushed for 46 yards on four carries and made eight tackles. Connor Moran ran for 28 yards and Brenden Galves rushed for 14 yards. Galves also made 10 tackles on defense.
FRIDAY
EDISON/SOTA/EC/FRANKLIN/NE/SWW (0-3) 6
UPREP (3-0) 41
Tavion Byrd completed three of five passes for 45 yards, including two touchdowns to help UPrep remain unbeaten. C.J. Robinson Jr. took two carries for 64 yards and a score. Tavion Wilson added a 30-yard touchdown run of his own. Tyrell Simmons and Juelz Russell both hauled in touchdown passes from Byrd. Simmons had 24 yards receiving while Russell had 21 yards on two receptions. Quentin Nowden had a 12-yard catch. Jaylyn Melton took a punt 55 yards to the house. On defense, Isaiah Moonschein had 2.5 tackles and two fumble recoveries, including one returned 32 yards for a touchdown. Luis Dominguez and Jamille Joseph led UPrep with six tackles. Tye Lebron-Melford made three tackles with one for a loss and an interception. Arthur Love made 5.5 tackles and forced one fumble. Wilson made a tackle and forced a fumble of his own.
RUSH HENRIETTA (0-3) 12
HILTON (3-0) 55
Robert Lowry took 12 handoffs, including three for touchdowns as Hilton scored seven touchdowns on the ground and beat Rush-Henrietta 55-12 on Friday at Hilton. READ MORE.
BATAVIA (1-1) 14
HONEOYE FALLS-LIMA (1-1) 21
Matt Meacham racked up 165 yards in the air with two touchdowns to lead Honeoye Falls-Lima. Andrew Wanzenried had 70 yards receiving and caught the two Meacham touchdowns. For Batavia, Bronx Buchholz completed 11 throws for 139 yards and a touchdown to Cole Grazioplene. Grazioplene finished with five receptions for 54 yards. Mekhi Fortes lead the Blue Devils on the ground, taking 16 handoffs for 155 yards and one touchdown. Fortes also had six tackles on defense.
GENEVA (2-0) 16
DANSVILLE/WAYLAND-COHOCTON (0-1) 0
Quarterback Rey DeJesus scored two rushing touchdowns. Gianni Velazquez made eight tackles with one coming for a loss. Antonio Peasante made two tackles for a loss, two sacks and recovered one fumble. Xavier Praylor finished with five tackles and a forced fumble. Quadere Lawson and Dominic Carter had five tackles. Lawson had a sack and a forced fumble. Travis Tolbert Jr. finished with four tackles, two fumble recoveries and broke one pass up. Konnor Guererri had two tackles and a fumble recovery.
LETCHWORTH/WARSAW/PERRY (1-2) 36
LIVONIA (1-2) 15
Bryce Tallman completed seven passes for 170 yards and two scores to lead Letchworth/Warsaw/Perry in the air. Ayden Miller hauled in a 13-yard touchdown pass in the first quarter from Tallman, then Noah Leitten made a 78-yard touchdown catch in the third to seal the win. Leitten had three catches for 114 yards. Bailey Schell scored twice on the ground and had nine carries for 85 yards. Caden Sumeriski had a five-yard touchdown run in the second quarter and finished with 29 yards on six carries. Zachary Brown had four rushes for 12 yards. Both Shermon Johnson-Meyers and Leitten had 10 yards on three runs. Noah Brown had an eight-yard run. Miller made two catches for 53 yards. On defense, Leitten and Andrew Kelly made nine tackles, with Kelly making three for a loss. Jordan Brown finished with five tackles. Caden Sumeriski had an interception and Miller forced a fumble. For Livonia, Owen Wetterings utilized 18 carries for 88 yards and a rushing touchdown. Wetterings also hauled in a nine-yard touchdown reception and made eight tackles on defense. Kyle Wetterings rushed 11 times for 63 yards. Jared Bishop made nine tackles. Jackson Cook made an interception.

LYONS/SODUS (0-3) 16
LEROY (3-0) 38
Jackson Fix took six handoffs for 34 yards, including a one-yard touchdown and a six-yard score as LeRoy rattled off 30-straight points in the win. Tony Piazza made 20 rushes for 152 yards and a touchdown to lead LeRoy on the ground and had a one-yard score to start the streak. Drew Strollo took a six-yard carry into the end zone and finished with 41 yards on 12 carries. Tommy Condidorio completed five passes for 110 yards and scored on a one-yard run. Fix also hauled in four passes for 86 yards and finished with four tackles and one sack on defense. Piazza had a 26-yard reception and made seven tackles on defense with one for a loss. Holden Sullivan had four tackles and two sacks. DJ O'Geen finished with four tackles and one for a loss. Both Cal Koukides and Connor Hegeman had an interception. For Lyons/Sodus, Darius Asberry completed six passes for 108 yards, including a 66-yard touchdown pass to Devyn Williams. Jawil Simmons took five carries for 67 yards and one score. Marcus Asberry had three carries for 36 yards and made seven tackles on defense with a fumble recovery. Williams finished with five tackles and a fumble recovery. Jamire Johnson had four tackles with two for a loss and one forced fumble. Connor Pullen made six tackles.
EAST ROCHESTER/GANANDA (2-1) 18
ATTICA/ALEXANDER (3-0) 21
Landyn Thomas had 17 carries for 89 yards and two touchdowns, including a 6-yard touchdown run with under two minutes remaining as Attica/Alexander won its third straight. Tyler Marino added a 16-yard touchdown run. Bradin Allen completed nine-of-13 passes for 107 yards. Trent Woods and Clayton Bezon both had four receptions with Woods finishing with 54 yards while Bezon had 50. On defense, Case Hill made eight tackles and had an interception. Bezon had seven tackles, including a sack. Sam Strezlec made seven tackles.
NEWARK/MARION (2-0) 37
MYNDERSE (0-2) 0
Alex Bernardi finished 5-for-7 passing with 194 yards and four touchdowns as Newark/Marion scored three touchdowns in each of the first two quarters to win its first game of the season. Less than four minutes into the contest, Bernardi hurled a 52-yard touchdown pass to Giancarlo Colon to open the scoring. Kellen Foster had a one-yard touchdown run to follow. With just over four minutes left in the first, Bernardi threw a 57-yard pass to Levar Moore, scoring the third Newark/Marion touchdown. Bernardi completed two touchdown passes to Foster in the second quarter for 45 and 15 yards, respectively. Moore rounded out the scoring with a 44-yard touchdown run. Foster finished with 48 yards on five carries and two catches for 60 yards.
SOUTH SENECA/ROMULUS (0-2) 12
CLYDE-SAVANNAH (3-0) 70
Zymere Smith rushed for 312 yards and six touchdowns on 13 carries to lead Clyde-Savannah. The junior added a 60-yard touchdown reception. Through three games, Smith had totaled 783 and 14 touchdowns on 44 carries, to go along with three catches for 101 yards and a touchdown. Cody Griffin completed 2-of-4 passes for 67 yards and two touchdowns. The senior had eight carries for 48 yards. Seth Schutt contributed 38 yards on three attempts, and Garrett Carr added a 24-yard rushing score. Masson Record had a touchdown reception. On defense, Aiden Van Duyne led the Golden Eagles with six tackles. Landon Bachman had four tackles and a sack.
VERTUS (1-1) 0
WAYNE (1-1) 21
BISHOP KEARNEY/RACS (0-2) 6
HORNELL (3-0) 58
MIDLAKES (0-2) 6
WATERLOO (1-1) 32
SOUTH SENECA/ROMULUS (0-2) 12
CLYDE-SAVANNAH (2-0) 70
PORT BYRON SENIOR (III) 8
MARCUS WHITMAN/BLOOMFIELD (2-0) 32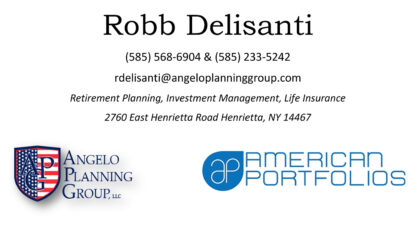 SATURDAY
CHURCHVILLE-CHILI (2-1) 41
WILSON MAGNET (0-3) 14
Churchville-Chili scored 27 points in the second half as Chase Shepanski had three total touchdowns in the win. Shepanski threw for two and ran for one, finishing with 111 passing yards on 10 of 14 attempts. Shepanski completed a touchdown pass to Max Tomasezski and ran five yards for one to open the scoring in the fourth quarter. After Wilson Magnet responded witha 48-yard passing touchdown of their own before halftime, and with Wilson threatening to score again, Eric Neal intercepted a pass and took it 93 yards to the house to make it 20-7 C-C. Ricardo Lagares then scoreD twice, once in the third quarter and once in the fourth to make it 33-7. Lagares finished his night with 120 rushing yards. Josh Campbell finished with four catches for 60 yards and a touchdown. Eli Burnley had two catches for 22 yards. Eric Neal had two catches and seven yards. Defensively, Marcus Roney finished with four tackles. Tomasezski had two sacks, while Patrick Huff and Antonio Rivera each had one. Sam Weilert and LJ Sanchez-Lupiani each had three tackles. Colton Pokracki, Drew Donohue, Patrick Hoff, Angelo Velasquez and Aiden Kloch each had one tackle. Colin St. Lucia made five extra points.
ROCHESTER PREP (0-3) 0
MONROE (2-0) 48
One week ago, Terrell Cunningham's Monroe Redjackets rode the capable arm of Khaya Moses to a season-opening win over Honeoye Falls-Lima. Moses completed 13-of-20 passes for 311 yards and four touchdowns in a convincing 54-6 victory in a rematch of the 2022 Class B semifinal. Saturday, on home turf, Monroe's defense stepped to the forefront in a suffocating performance. READ MORE.
HAVERLING (0-3) 26
PENN YAN/DUNDEE (1-1) 27
Gavin Price racked up 12 tackles, three tackles for a loss, two interceptions and one fumble recovery to lead Haverling in the effort. Ezra Hoad had a 75-yard kickoff-return touchdown and a 91-yard touchdown reception. Sophomore Gage Thomas completed 4-of-8 passes for 106 yards. Lawrence Duncan rushed for 29 yards on four carries, to go with an 11-yard touchdown reception. The defensive back made four tackles and recovered a fumble. Dante Nealey recorded eight tackles. Dyllan Becker made four tackles and forced a fumble. Dylan Wenban had an interception. The Rams failed to convert on a two-point attempt in the final two minutes.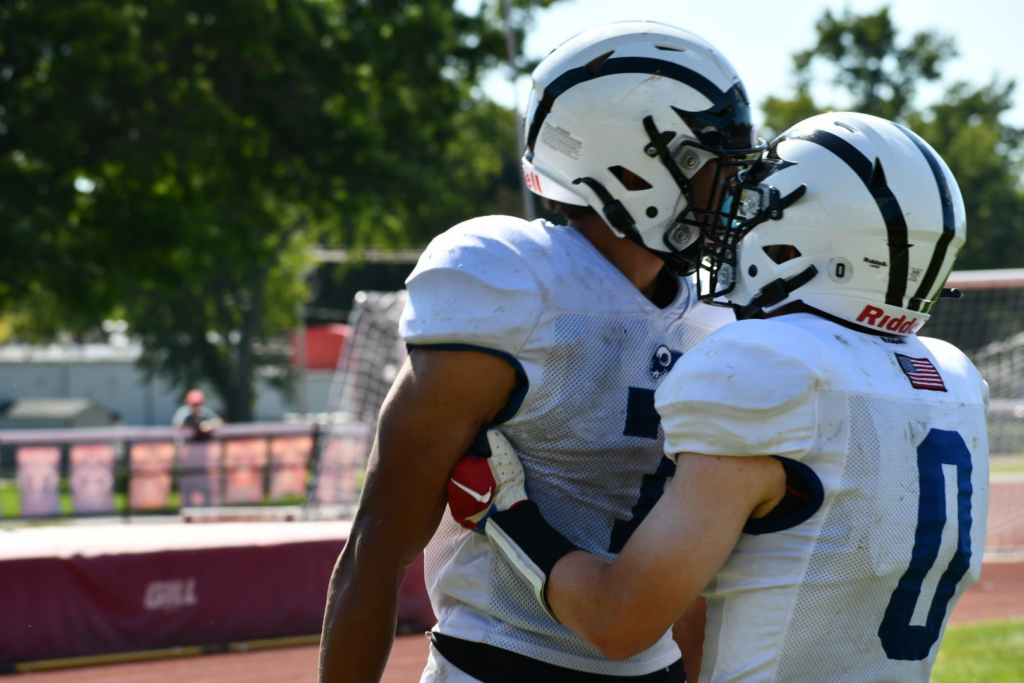 OAKFIELD-ALABAMA/ELBA (2-1) 6
AVON (2-1) 13
Chris Thompson had the game-sealing 75-yard touchdown late in the fourth quarter, totaling 283 yards, while also passing for a touchdown in the win. Wesley Farley ran the ball for 51 yards and made seven tackles on defense including a sack. He also caught two passes for 20 yards. Kal Dolgos hauled in three passes for 59 yards including a 36 yard touchdown in the first quarter to give Avon an early 7-0 lead. Travis Hollada had six tackles and a sack. Remy Greenwood intercepted a pass and made five tackles. Jordan Murray made six tackles.
"I was very proud and happy the way this kids played today," said Avon head coach Andy Englert. "We had a great week of practice, credit to our Staff McGough, Dueppengiesser, Teta and Bennetti – that just work so hard to get these guys prepared, and the kids responding the way the need to. We will enjoy this but back to work on to the next."
Avery Watterson ran the ball for 65 yards for Oakfield-Alabama/Elba. Gavin Armbrewster connected with Shaun Alexander on 56-yard touchdown pass in the second quarter to make it 7-6. Alexander also ran the ball for 33 yards. Ashton Bezon made 11 tackles and had a sack. Austan Pangrazio intercepted a pass and had eight tackles.
"Avon played a much cleaner game than us today," said OAE head coach Tyler Winter. "When you have multiple uncharacteristic mistakes, it's tough to rally against teams like them. This will serve as a good learning experience for us down the road, as we still have not scratched the surface of our potential. Plenty of ball left."
NOTRE DAME-BATAVIA (0-3) 14
CANISTEO-GREENWOOD (3-0) 25
Trailing at halftime, Canisteo-Greenwood used two third quarter touchdowns by Colten Havens and Paiton Davis to remain unbeaten. Davis finished the game with two touchdowns and 48 rushing yards. Lucas Mason also ran for touchdown. Beau Zeh ran for 98 yards on 20 carries and had eight and a half tackles. Chase Reinbold had four and a half tackles. Canisteo-Greenwood finished with 259 total yards of offense, compared to Notre Dame's 177. ND-B had two touchdown passes, with Chase Antinore throwing touchdowns to Jaden Sherwood and Ryan Fitzpatrick. Sherwood had a 37-yard touchdown and finished with five catches for 62 yards. Fitzpatrick had a nine-yard touchdown and had four catches for 54 yards. Antinore ran the ball eight times for 22 yards and George Woodruff had four carries for 17 yards. Gabe Castro finished with eight and a half tackles while Scotty McWilliams had seven tackles.
GENESEO/MOUNT MORRIS (0-3) 14
YORK/PAVILION (2-1) 41
Parker Bonafede had four total touchdowns, three passing and one rushing has he totaled 240 yards and led York/Pavilion to the win. Y/P brought a 20-0 lead into halftime. Jake Pangrazio had three catches for 93 yards and two touchdowns including a 44-yard touchdown catch. Carl Szczech had 50 rushing yards and a score. Joe Bauer had a 65-yard touchdown catch and five tackles. Liam Ezard ran the ball for 30 yards. Ryan Brady had four catches for 30 yards and 10 tackles on defense. Exard had six tackles. Tyler Brady had three tackles and a pick. Pangrazio had five tackles and a pass deflection.
"A good win for the program and the community, it's always nice to win the Valley Ball," said head coach Kurt Schneider. "I am really happy for the team and especially our seniors. That is a very well-coached Geneseo team that is on the way up. This will be a difficult game the next time around. We had a really good week of practice and our guys came out and played really well tonight. Our seniors Jake Pangrazio, Joe Bauer, and Tyler Brady all played really well. The line did what they needed to upfront with Joe Munoz, Austin Cummings Brennan Royce and the rest rest of the boys making room for Parker Bonefede who continues to get better each week. We will enjoy the win and get back after it next week."
8-MAN
FINNEY/NORTHSTAR CHRISTIAN (0-3) 8
FREWSBURG (IV) 52
To report scores and game details, please email scores@pickingsplinters.com.