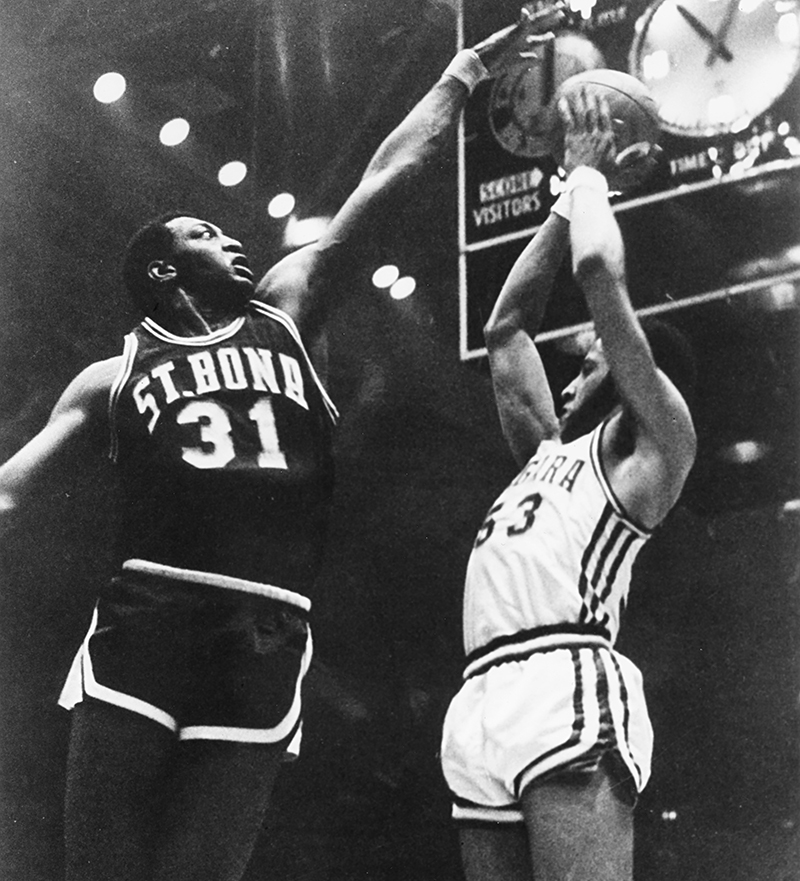 The Detroit Pistons announced on Monday that the team plans to honor former St. Bonaventure Bonnie the late Bob Lanier this season.
Players on the Pistons will wear a "16" stripe, Lanier's number throughout his National Basketball Association career, on the the upper-right section of their jerseys throughout the 2022-23 campaign. Detroit will also host a Bob Lanier tribute night during a home against the Milwaukee Bucks on Jan. 23.
Lanier played for the Pistons from 1970 to 1980, and the Bucks from 1980 to 1984. His career averages were 20.1 points, 10.1 rebounds and 1.5 blocks-per-game.
An 8-time NBA all-star (which includes being named MVP during the 1974 all-star game), Lanier's impressive professional basketball career led to his induction into the Naismith Basketball Hall of Fame in 1992. The Pistons and Bucks both retired Lanier's No. 16.
A Buffalo native, Lanier played for the Bonnies men's basketball team from 1966 to 1970. The former college basketball standout led Bonaventure to the NCAA Final Four in 1970. Lanier holds Bonaventure men's hoops records in scoring (27.6 average), rebounding (15.7) and field-goal percentage (57 percent) in 75 career games.
Lanier's No. 31 was retired by the Bonnies. He was elected to the college basketball hall of fame in 2006.
Lanier died at the age of 73 this past May following a brief illness.