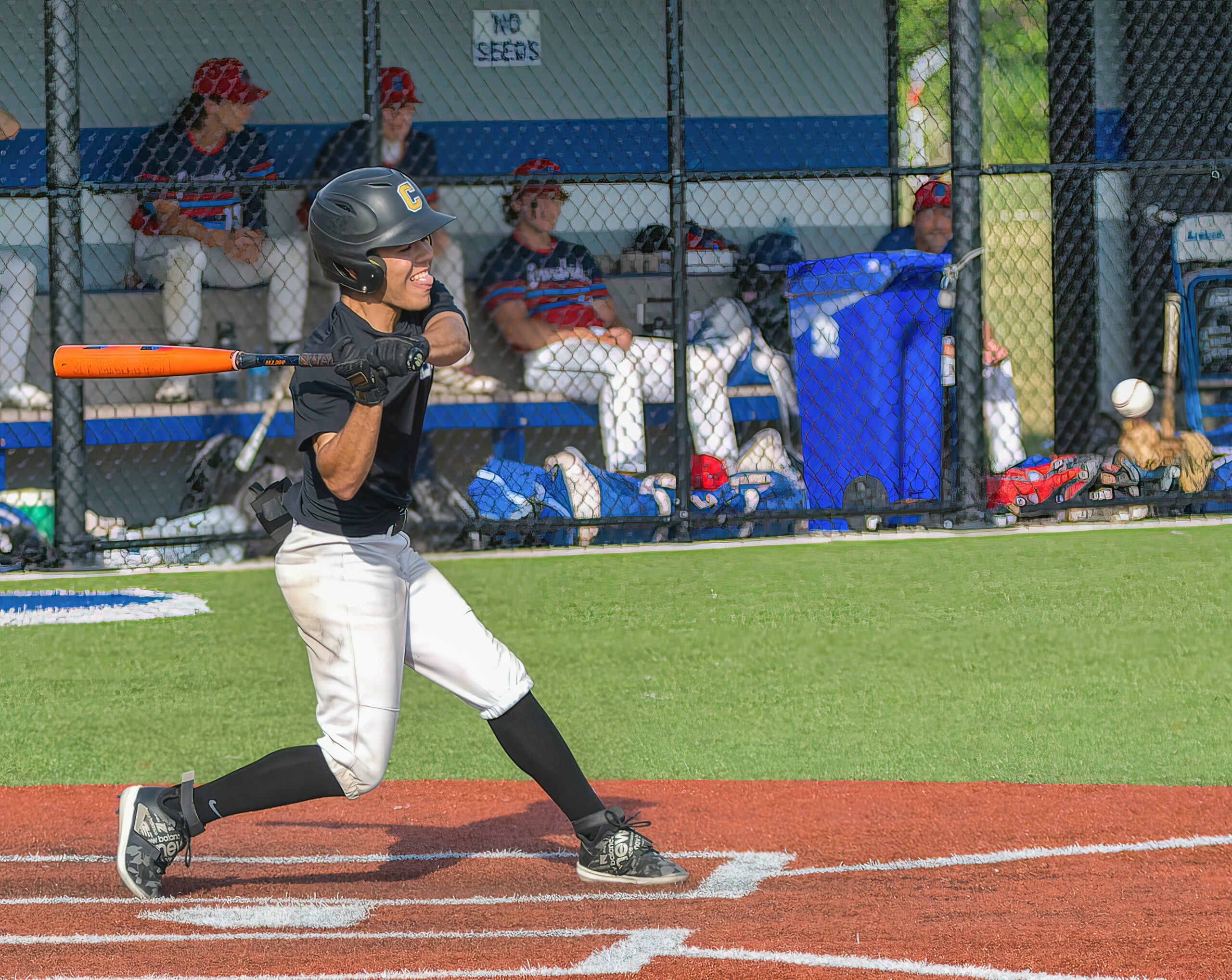 Zach Allen and James Capellupo led the way as Greece Post 468 defeated Whitestown Post 1113, 3-0 and Rockland Pirates Black Leo Laders Post 130, 11-0 to open the 2022 New York State American Legion Senior Tournament Championship on Tuesday.
With the wins, Greece moves within one victory of becoming the first Rochester-area senior state champion in the past 55 years.
Allen finished 2-for-4 and drove in a tournament-best seven RBI to lead Greece past Rockland in a mercy-rule shortened game.  The former McQuaid Jesuit Knight connected for a bases-clearing double in the second, a two-run single in the third and reached on an error with the bases-loaded for two RBI in the first.
Allen scattered three hits over five innings of work on the mound. The right-hander struck out six and walked five in his second appearance of the tournament.
Allen leads Greece with eight RBI, and four hits in nine at-bats (.444 AVG) during the three-game tournament stretch. He retired the only batter he faced to close Greece's 2-1 win over Brounshidle on Saturday to clinch a spot in the state semi-finals.
Tanner DeGrazia tacked on two RBI coming off an RBI groundout in a three-run third and an RBI single in a two-run second inning. Jaden Madrid went 3-for-4 with and crossed the plate on three occasions. The Cougars totaled 15 hits in the win.
Earlier in the day, Capellupo scattered three hits in a complete-game effort. The right-hander struck out eight and walked one in the win over Whitestown Post 1113.  He retired eight straight batters and 15 of 16 starting with the final out of the first inning and fanned the side in order in the fourth.
Jaden Madrid accounted for two of Greece's five hits in the game, including a two-out single in the sixth to plate CJ Phelps. Madrid singled and scored on an error to give Greece a 1-0 lead in the first. Tyler Stack added an RBI single in the sixth. Madrid leads the Cougars with seven hits in 11 tournament at-bats (.636 AVG).
Greece Post is the only undefeated team remaining in the double-elimination tournament, and will play the winner of Whitestown Post 1113 and the Rockland County Pirates Post 130 rematch on Wednesday. First pitch is scheduled for 3:00 p.m. at Cantine Veterans Memorial Complex in Saugerties, N.Y. The game will be streamed here.
Henrietta (1967) is the only Rochester-area team to win the NYS American Legion championship.