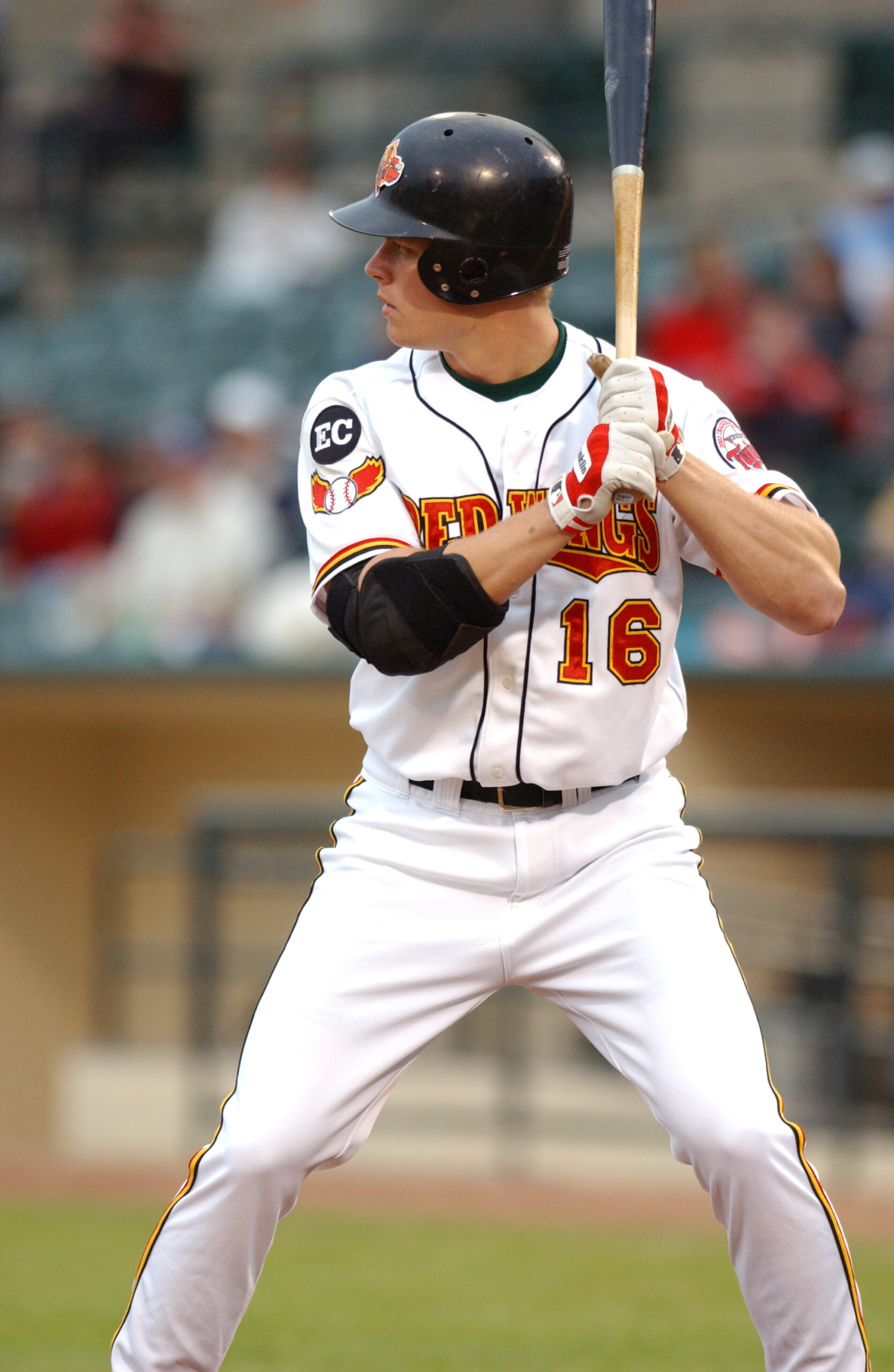 By PAUL GOTHAM
ROCHESTER, N.Y. — Spotty cell phone service slowed Justin Morneau when the former Rochester Red Wing attempted to tell his family of his first major-league call-up.
Once he secured a spot in a batting order, Morneau wasted little time catching up to big-league pitching.
The four-time MLB All-Star and 2006 American League MVP spent 14 seasons in Major League Baseball. Along his path, Morneau also earned Triple-A All-Star honors. He will be inducted into the Wings Hall of Fame on July 26th.
"Any time you get inducted into any type of hall of fame, it's truly special," Morneau said during a recent zoom conference. "When I was there, Cal Ripken, Jr. came in and was inducted into the hall of fame. It tells you the caliber and the bar that's been set for that hall of fame in Rochester. It's an honor any time you get to be recognized anywhere you play and especially somewhere with a great baseball history like Rochester."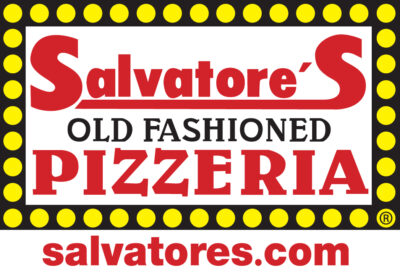 Morneau logged four years in the Minnesota Twins farm system before arriving at Frontier Field. He spent 71 games with the Wings in 2003 before earning a spot with the Wings' former parent club.
"You go up against the guys (in Triple-A) who are as close as you can get to the big-league level," Morneau said of his time in the International League. "You start to believe a little bit. You see some experience and you see some success. You learn how to deal with failure. You're facing better starters. You're facing guys with better command. You're facing guys who can pick you apart a little bit, and you have to make an adjustment. Rochester was the last place where I was able to do that (before getting called up) and there were a lot of fond memories there. Any time you're chasing a dream and the place where you jump from one level to the next to get to your dream you're going to think fondly of that. I definitely think fondly of my time in Rochester."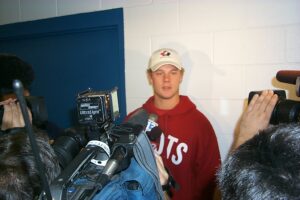 A third-round pick of the Twins in the 1999 MLB Draft, Morneau's first season in the minors came as an 18-year old in the Rookie Gulf Coast League. The native of New Westminster, Canada required a second stint in order to adjust to the steamy temperatures of Florida.
"I needed that. I was a kid from that came from a colder place. I just didn't have the experience of playing. Repeating a level helped me to get the confidence that I needed to believe that I could play against the best players in the world even at the lower levels of the minor leagues. Once that confidence came and that belief was there, it followed."
From there, the 6-foot-4 first baseman made a steady climb through Quad Cities (Class A-Midwest), Fort Myers (A-Advanced Florida) and New Britain (AA-Eastern League) before reaching Rochester.
"When I was in the system with the Twins, you had to earn your way. You had to play your way to the next level. It wasn't you're a prospect and we're just going to move you for the sake of moving you."
A change of position also helped.
"Moving from catcher to first opened up some spots for me as well. I think that changed my trajectory. As a catcher you have to at the big leagues. That's the most important thing. To play first base in the big leagues, obviously you have to catch the ball, but more importantly you have to be able to hit and drive in runs and knock the ball over the fence. I think that opened up a quicker path for me."

In June of 2003, he received his first call-up to the majors while the Wings were on the road.
"I remember running around the street in Buffalo trying to get my cell phone signal to call my mom and to call my dad to let them know what was happening," Morneau said recalling the night. "I drove back from Buffalo, packed my apartment, slept for about an hour and a half and headed off to the big leagues."
Morneau received the news of his promotion from then Wings' manager Phil Roof.
"We were in the cage in Buffalo underneath the stadium. I can't remember his exact wording…It was something Phil used to say. Back before the dress code got as lax as it is now, 'All you guys on the 40-man roster make sure you pack that sport coat in your suitcase.'
"He said something along the lines of 'Hope you packed your sport coat.' "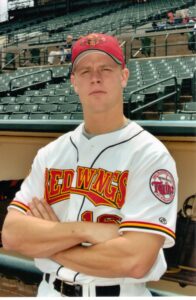 Morneau returned to Rochester for the start of the 2004 campaign and played a total of 143 games over two seasons for the home nine. The left-handed batter hit .288 with 34 doubles and 105 RBI during his time with the Wings. He earned 2004 International League All-Star honors.
"Minor-League baseball, especially Triple-A baseball, you can get a lot of guys who are bitter, a lot of guys who look up at the big-league team and say 'I'm better than that guy who's there,' or "I can do something that guy can't do. Why am I not up there?' " Morneau said of his motivation to return to the bigs. "You can choose to be bitter or you can look at it as an opportunity to play. You have a uniform on. You can keep working hard. You keep playing well. Eventually that opportunity comes. It's all how you decide to look at it."
Morneau along with teammate Joe Mauer helped the Twins to four divisional titles in his 11 seasons with the American League Central team. He was named the American League's MVP in 2006 when he slashed .321/.375/.559/.934 (batting average/on-base percentage/slugging percentage/on-base + slugging). He hit 34 home runs and collected 134 RBI.
"One of the things that was unique with the Twins, and a lot of teams, was the promotion from within. You knew when you were in Triple-A, the guys you were playing with you knew you had the chance of playing next to them in the big leagues."
Two years later, he finished second to Dustin Pedroia in MVP votes.
Morneau looked destined for another MVP in 2010. Nearing the All-Star break he was hitting .345 with an OPS of 1.055. He had 44 extra-base hits including 25 doubles and 18 home runs. A concussion suffered on a routine play at second base cut his season short and forced Morneau into a limited role the next season. He was eventually traded to Pittsburgh in 2013 and went on to win the National League batting title with Colorado in 2014.
He retired from MLB after the 2016 season.
Morneau has previously been inducted into the Twins and the Canadian National Baseball Halls of Fame.
Morneau will be honored along with former Democrat and Chronicle writer Jim Mandelaro in a pre-game ceremony before the home nine faces Scranton/Wilkes-Barre on Tuesday, July 26th. A 7:05 p.m. first pitch is scheduled.