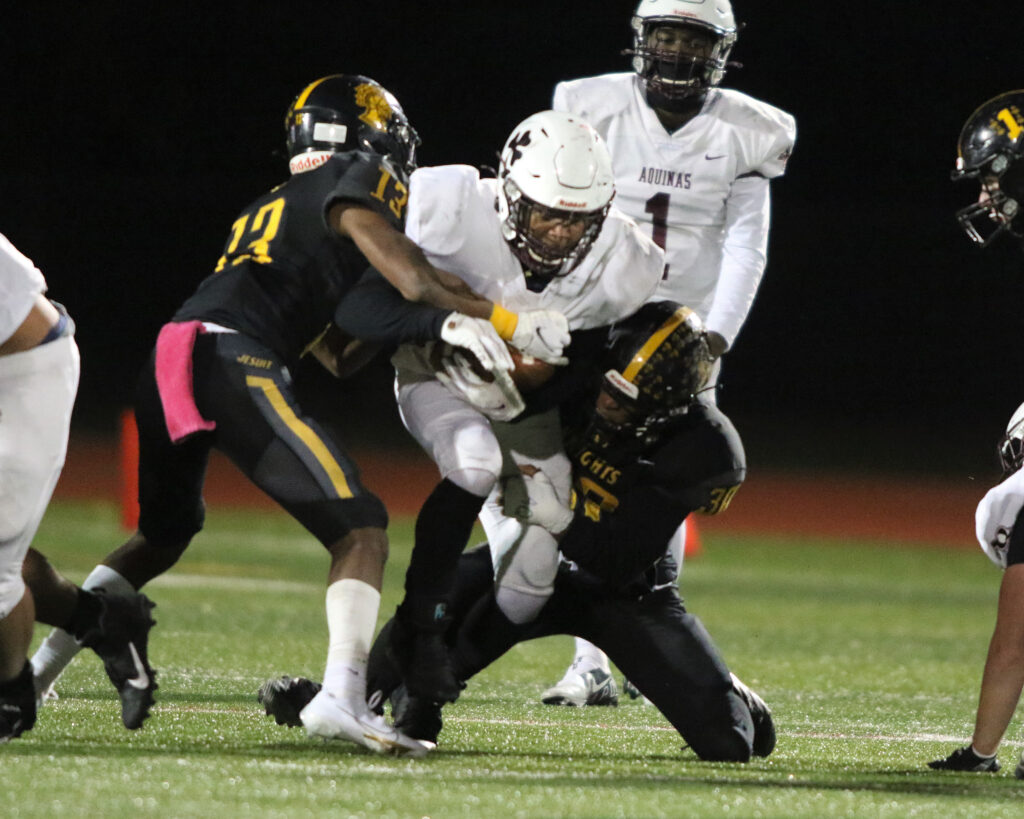 CLASS AA
No. 2 AQUINAS (7-3) 14
No. 1 MCQUAID (9-1) 28
To hear Parris Smiley describe his role for the McQuaid Jesuit Knights, you'd think the senior wide receiver just played on third down or was targeted on passing routes only if others weren't open.
"I say I'm pretty much a role player on the offense," Smiley said.
Here's what the role player did on Saturday night in McQuaid's 28-14 victory over rival Aquinas Institute in the Section V Class AA championship showdown: READ MORE.
CLASS A1/A2 STATE QUALIFIER
UPREP (9-2) 14
CANANDAIGUA (11-0) 16
Eric Platten knew UPrep was going to attempt to "ice" him, to make him think about his go-ahead-or-go-home field goal a minute longer. Platten did "have it," booting a 25-yard field goal through the uprights that likely possessed the distance for a 35-yard try. The Braves defense turned UPrep over on downs on the ensuing drive, sealing a 16-14 victory at Webster Schroeder High School. READ MORE. 
CLASS B
No. 2 BATAVIA (10-1) 22
No. 1 HONEOYE FALLS-LIMA (9-1) 14
Leading 14-7 early in the third quarter in the game played at Pittsford Sutherland High School, the Blue Devils were forced to punt from their own 33-yard line. The center snap to Jesse Reinhart, the team's punter, sailed high over his head. He managed to corral it about 20 yards behind the line of scrimmage, avoided a tackle and lofted a pass to the left side of the field where Kaden Marucci was standing… READ MORE.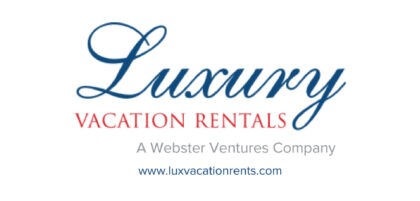 CLASS C
No. 3 BATH-HAVERLING (8-2) 12
No. 1 EAST ROCHESTER/GANANDA (11-0) 18 (OT)
Chaunsey Gilbert found the end zone in the second overtime, and the Bombers defense stood tall to deliver East Rochester/Gananda the Class C championship. Gilbert had the lone Bomber touchdown in regulation as the running back scored from seven yards out. Gilbert ended the game with 79 rushing yards and two touchdowns. Carter Lathrop scored the first Bomber touchdown in overtime with a two-yard run. The quarterback finished the gamer with seven completions for 92 yards alongside 60 yards on the ground.
Caleb Carpenter paced the Bomber defense with a team-high seven tackles including one for a loss. Cole Ricci led the team in tackles for loss with three. Ricci, Jeremy Blanchard, and Michael Daniels all recovered a fumble. The Bombers held Bath-Haverling to 155 total yards and limited the Rams to 36 percent third-down conversion rate. East Rochester/Gananda ended the game with 262 yards of offense including a third-down conversion rate of 46 percent.
CLASS D
No. 2 AVON (9-2) 21
No. 1 OAKFIELD-ALABAMA/ELBA (11-0) 26
Oakfield-Alabama/Elba scored 12 unanswered points in the fourth quarter to capture the Class D sectional title and remain unbeaten. Trailing 21-14, Gaige Armbrewster brought the Hornets within one with a 57-yard touchdown run. Quarterback Bodie Hyde connected with receiver Noah Currier from 39-yards for the game-winning touchdown with 4:39 remaining. Armbrewster finished the championship game with 167 yards on the ground and two scores. Hyde completed four-of-five passes for 72 yards and the one score. Currier had the one touchdown catch, and 121 rushing yards including a 65-yard score in the second quarter.
Oakfield-Alabama/Elba ended the game with a total of 396 yards on offense. Defensively, the Hornets forced four turnovers including three interceptions and held the Braves to 4.6 yards per play. Armbrewster, Currier, and Kameron Cusmano each recorded an interception. Kaden Cusmano paced the defense with a team-high 12 tackles including one tackle for loss, one sack, and two pass breakups. TJ Andrews and Brayden Smith both tallied 11 tackles, and CJ Gottler pitched in nine tackles with a sack.
Andrew Rowland paced the Braves offense with 212 yards. The quarterback completed five passes for 111 yards, and ran it 27 times for 101 yards and two scores. Thomas Welch carried the ball 24 times resulting in 77 yards and one touchdown. Chris Thomson led Avon in receiving with two catches for 88 yards.
8-MAN
No. 2 RED JACKET (9-0) 48
No. 1 FREWSBURG CENTRAL (7-1) 6
Kyle Damore paced Red Jacket to the 8-Man championship with six touchdowns. Red Jacket got out to a hot start by recovering a fumble on the opening kickoff, James Sibeto recovered. Damore ended his day with 16 carries for 238 touchdowns. The quarterback had touchdowns from one-yard out, 25-yards, 30-yards, and 75- yards. Damore and Sibto connected for a pair of touchdowns through the air from 24 and 26 yards out.
Parker Morre had a 36-yard pick-six in the fourth quarter and forced a fumble on a sack that Mason Pollot recovered. Pollot and Matt Allen shared a team-high five tackles on defense.