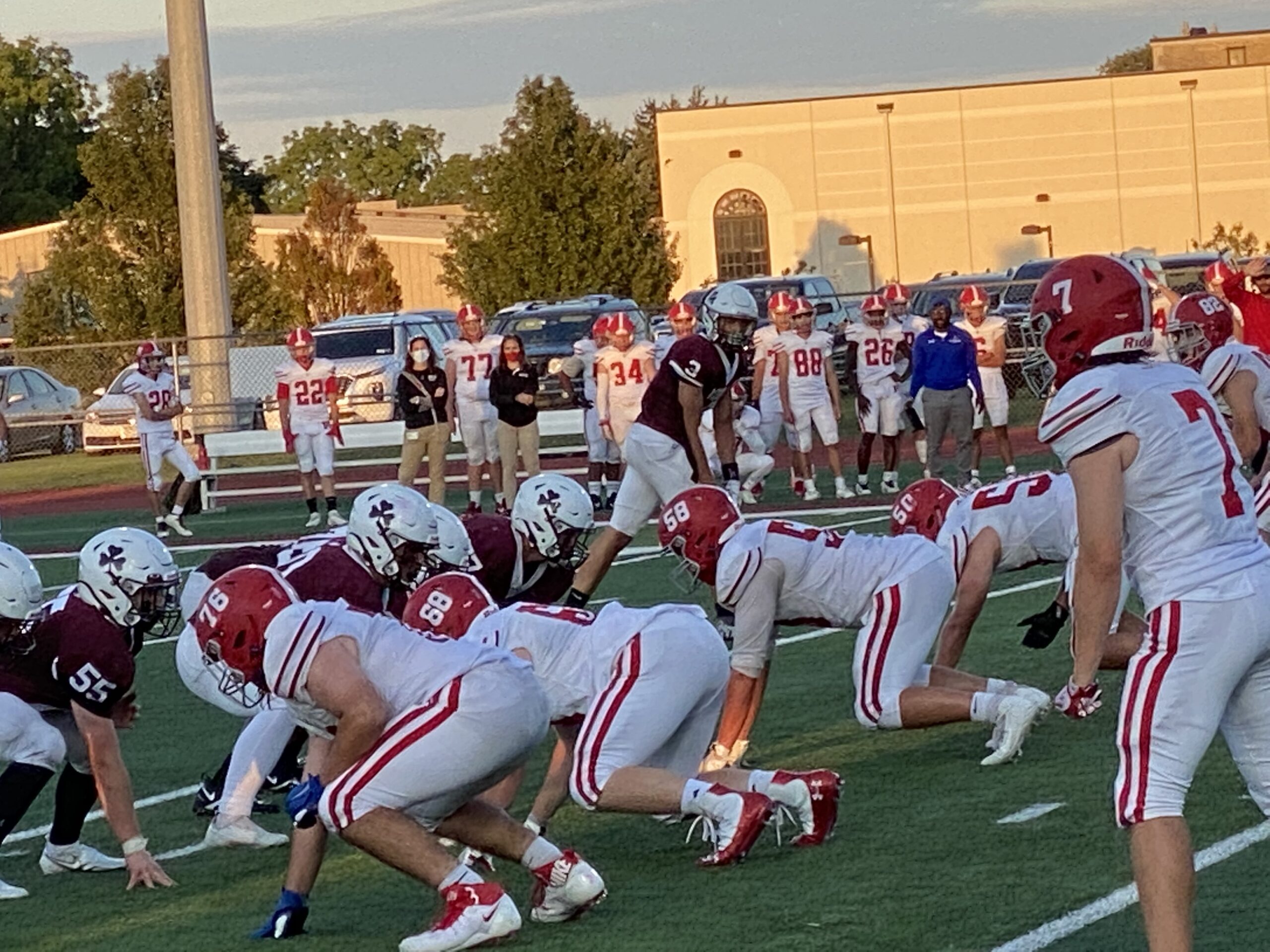 By CHUCKIE MAGGIO
The contrast between Friday's Aquinas-Fairport game and the last time the schools met on the football field was not lost on Lil' Irish head coach Derek Annechino.
Aquinas jumped out to a 30-13 halftime lead over the Red Raiders on April Fool's Day, but Fairport scored four second-half touchdowns and lost by just three points. There was no such rally in Week 2 of the fall season.
Fairport was already behind 28-7 at the break when it lost fumbles on its first two offensive possessions. Aquinas linebacker Jahlil Johnson and defensive lineman John Breedy III jumped on those fumbles and the Lil' Irish scored touchdowns after each, extending the lead to 42-7 and granting quarterback Mykel White and several other starters the rest of the night off.
Aquinas won 42-14, a much more comfortable victory than last week's 19-12 battle at Victor.
"Last spring when we played Fairport, we did take our foot off the gas, and we only beat them by three," Annechino recalled. "We definitely had to keep plugging away. We had to keep playing tough defense and just play our game. We still have a long way to go."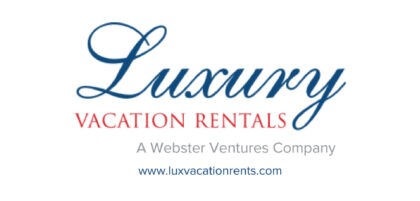 Will Benjamin rushed for 178 yards and Aquinas's first two touchdowns while also catching a 46-yard pass. Eimaj Giddens added 101 yards rushing and ran in a TD, as did freshman C.J. Robinson, who tallied 91 yards on eight carries. White threw first-half touchdown passes to Johnson and Terrell Richards, showing the Lil' Irish can air it out, too.
"The running backs are outstanding. We have a whole bunch of good ones," Annechino remarked. "I'm really proud of our offensive line. They bounced back after a rough week last week, but they bounced back and gave a great effort tonight. They were able to give these guys some room, because these guys are really good players. They gave them some room and they were able to get the job done."
Aquinas totaled 457 yards of offense, overshadowing Joseph Giggie's 111-yard rushing performance for the Red Raiders. Johnson recorded 10 tackles defensively, three for a loss, and forced both fumbles. Senior classmate and fellow linebacker Brandon Gamble posted eight tackles.
"He's tough," Annechino assessed. "We've been working on shoring up our run (defense) since the spring. We knew that was what we were gonna have to do. All the credit goes to the defensive coordinator, Bill Harmon, and our defensive staff. They just did a great job. They had a great gameplan and we were able to come out on top, so I'm happy."
Aquinas hosts Pittsford next Friday with its sights set on improvement. Despite the convincing win, Annechino saw areas to clean up going forward.
"We made way too many mistakes," Annechino said. "I saw a lot of good things out there from a lot of young guys, but we still have to be better and we still have to keep buttoning up those mistakes. In the end, those are gonna hurt you."