By CHUCKIE MAGGIO
The Rochester Red Wings committed a bevy of miscues in Wednesday night's tilt against Syracuse. Jefry Rodriguez allowed two runs by wild pitch and also walked two batters, while the Red Wings' first two innings were spoiled by double plays. Tres Barrera committed a throwing error on a Drew Jackson stolen base attempt in the sixth, allowing Jackson to take third base.
The errors, both scored and otherwise, threatened to bury Rochester. But Syracuse, despite leading 4-1 after four innings, was soon plagued by its own lack of fundamentals.
Mets left fielder Drew Ferguson committed an error on Jake Noll's sixth-inning single, allowing Daniel Palka to score from second base, before failing to come up with a Gerardo Parra line drive four batters later that rolled to the triangle and cleared the bases.
Noll, Barrera and Snyder all scored as Parra tripled on American soil for the first time since Aug. 3, 2019. Parra came home on A.J. Schugel's wild pitch, the final run of Rochester's 7-4 victory. The Red Wings improved to 5-15 and can grab back-to-back victories for the first time in 2021 with a win on Thursday afternoon.
"It started out pretty poorly," Red Wings manager Matthew LeCroy assessed. "We didn't pitch well enough, we had some chances to score that we let go away because of some situational baseball that we didn't execute on. But I think in the sixth the guys battled to put us up, and I thought we pitched really good after Jefrey was out."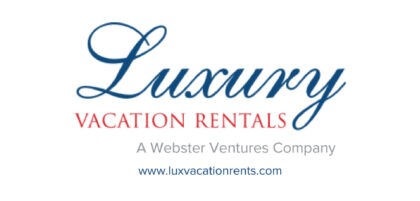 Joan Baez lowered his ERA with three shutout innings, striking out two batters without allowing a baserunner and earning his second win of the season. Since allowing six runs on six hits, including a grand slam, against Buffalo on May 12, Baez has allowed just one run on two hits in seven innings.
Kyle Lobstein also recorded two strikeouts in his two innings, while Dakota Bacus closed the game for his first save of the season.
A nearly unblemished bullpen performance, along with Parra, Palka, Noll and Barrera producing two hits apiece, sent the 1,750 paying customers (a figure that doesn't count the canine spectators who attended for free on Bark in the Park Night) home happy.
LeCroy's objective hasn't changed; he wants to build momentum and string together wins.
"I'm really proud of the club," LeCroy remarked. "We lost a game last night that I thought we matched up good against this team, that we probably should have won but we didn't. We came back today and we bounced back, being down.
"Any time you're down and you come back to win this game, it's always a little bit more special. Hopefully we can come back out tomorrow afternoon and play a good, clean game of baseball and get on a roll."