By CHUCKIE MAGGIO
Donnie Moffat felt his chances of making the St. Bonaventure baseball team were dubious at best when he returned from walk-on tryouts in fall 2016.
"We threw like a half-inning," Moffat recalled. "It was the worst outing I've had in my entire life, and I am not even lying to you. I didn't record a single out. I walked two or three people; I gave up two or three hits. It was just horrible… I walked off the field, I'm like, 'Well, there goes that opportunity. That's done.'"
Longtime Bonnies head coach Larry Sudbrook, however, saw the tryout differently. An hour after Moffat called his parents, "almost in tears," and recapped the performance, he received an email from Sudbrook. "We liked what we saw from you on the mound today," Sudbrook wrote, "and we want you to come back."
Three and a half years later, Moffat is a Bonaventure graduate and just completed an 81-appearance collegiate career. He not only made the Bonnies baseball squad, he earned a spot on the 2017 Atlantic 10 All-Rookie Team and led the team in ERA (2.58) and saves (four) in 2019. The reliever-turned-starter notched five complete games and led the team with 40 strikeouts this season.
"No matter the game situation or opponent, his teammates and coaches believed that Donnie would give them a chance to win," pitching coach and former SBU ace Eddie Gray remarked.
Moffat avoided crooked numbers, as left-handed batters hit just .031 against him. He showed a propensity to escape jams, including when he recorded the final out with the bases loaded to clinch a series win over Rhode Island. Perhaps most importantly, he filled the left-handed specialist role after junior Nate Grant suffered an injury that sidelined him until May. After an injury-plagued "sophomore slump," he broke out with a 2.23 ERA in Atlantic 10 play as a junior, striking out 26 batters over 32.1 innings.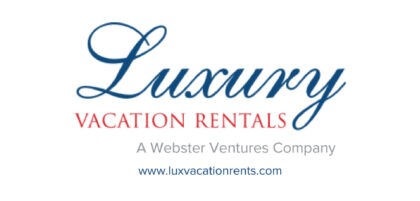 The Pavilion, N.Y. native and McQuaid Jesuit alumnus acknowledged some luck, or lack thereof, played into his ability to carve out a role in the bullpen. He laughed as he remembered his two-batter debut in Port Charlotte, Fla., when he retired both Eastern Michigan Eagles he faced and, upon returning to the dugout, showed his teammates his shaky hand. 
Now that he's second all-time on the program's career appearances list (only Corey Sudbrook's 84 ranked higher), Moffat can better appreciate the feats he was able to accomplish in a Bona uniform. 
"It ended up turning up to be one of the best careers of my life," he remarked. "… I would come in and a lot of it, I think, was a little bit of luck here and there with some pop flies, ground balls, things like that. I had a pretty good defense behind me with Cole Peterson, Aaron Phillips and Bubba (Hollins), (Jared) Baldinelli, Taishi (Terashima) and Tommy LaCongo at catcher. We had a great defense and everything like that, so that was part of my success.
"I just did fairly well and I didn't screw up. Humble brag to that sense, but I got lucky a lot but I also put the money where it's supposed to go when it mattered. That kind of led me to make a name for myself after making the Atlantic 10 All-Rookie Team. I was in a situation where I needed to follow up on that."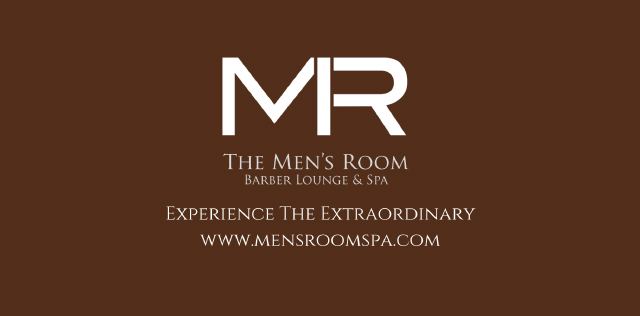 Sudbrook and Moffat shared a business-like relationship, with the 36th-year coach possessing an honest, straightforward personality Moffat appreciated in his coach. Sudbrook would walk to the mound to take the baseball and make a pitching change, Moffat remembered, and bluntly remark, "You can't f—ing walk people."
"And I'd walk away and get all mad but again, he tells you as it is," Moffat said. "And what he did for me was one, putting that faith in me. Once I knew I gained that trust in him to be a closer; come into a high-pressure situation; be a starter; do whatever I need to do to help the team win, it really put the confidence in me. Knowing that if my head coach is behind me 100 percent and is willing to bypass all these other great pitchers that we have on our team for me to go into a game… it really meant a lot to me. Having that knowledge that he was behind me was great."
"Donnie was a Bonnie, plain and simple," Gray said. "Worked hard, believed in himself and would do whatever it takes to help the team win. Old-school mentality of doing whatever it took to help the Bonnies win, or have a chance to win."
Moffat is spending his first post-collegiate days studying for an insurance exam and enjoying being back home after four consecutive months at school. He knows he won't forget the five years spent at his now-alma mater, where his memories extend beyond Fred Handler Park. 
"I think of Bonaventure more outside of baseball, just because when I came to Bonaventure I was outside of baseball," Moffat explained. "I have met so many great people. The faculty are amazing people and the friends that I've made, the lifelong relationships that I've made with these people that were in my major and on the team, they're gonna last forever. I think of the experience just hanging out in the townhouses and having a couple beers, just hanging out with friends watching college basketball, those are the nights that I remember.
"… I met some of the best people in my life that I will remember and cherish for the rest of my life. I can't thank anybody enough for everything that they've done for me."