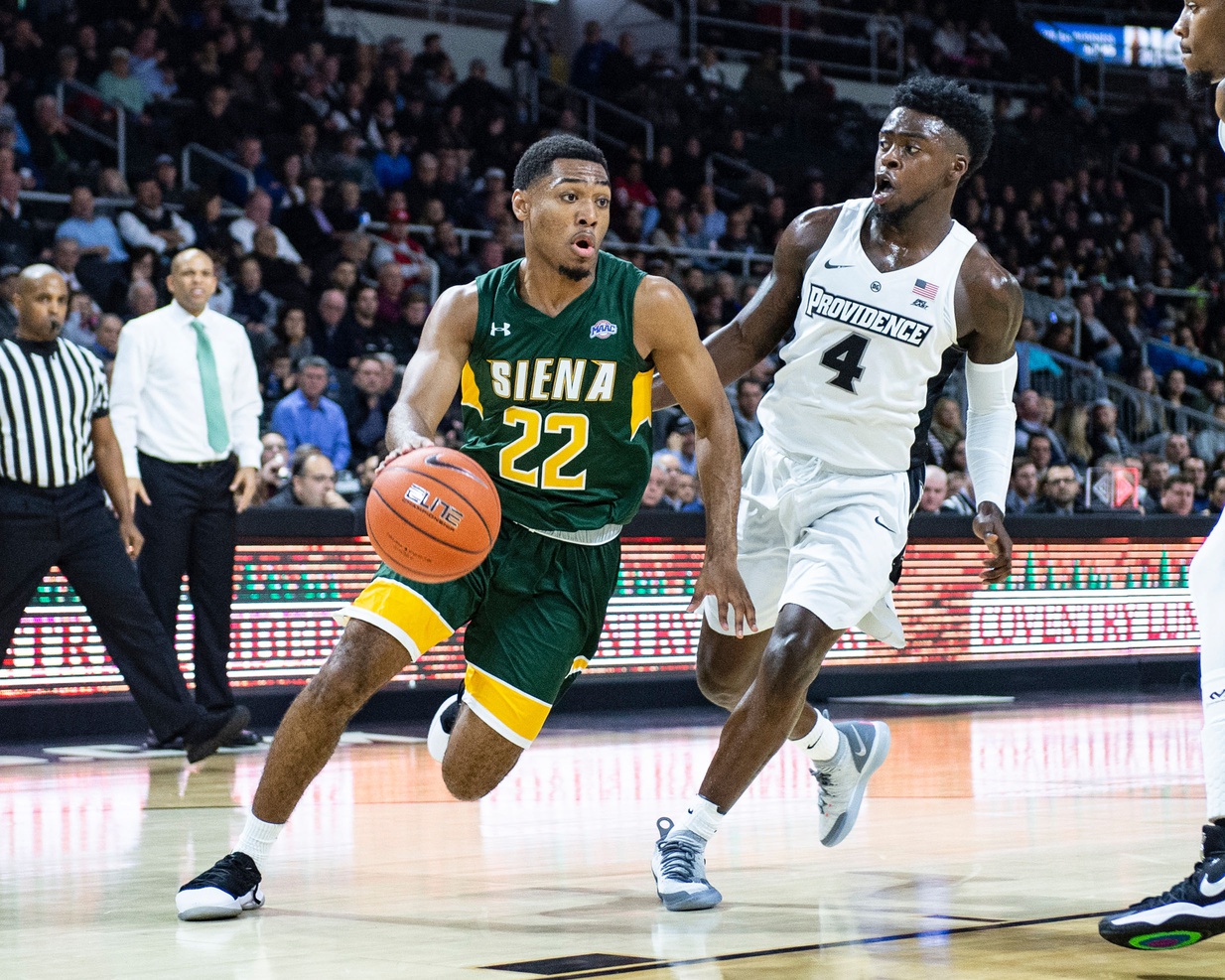 By PAUL GOTHAM
Jalen Pickett (Aquinas Institute) will play the 2021-22 season at Penn State University ESPN's Jeff Borzello announced on Sunday.
Pickett announced his transfer from Siena College earlier in the month.
The 6-foot-4 guard has one year of eligibility remaining. Similar to his freshman year when recruited to Siena under then first-year Jamion Christian, Pickett joins a Nittany Lions squad under the direction of Micah Shrewsbury who was hired in late March. Shrewsbury spent the past two seasons as Associate Head Coach at Purdue. Prior to that, the Indianapolis, Indiana native served as an assistant coach with the Boston Celtics under Brad Stevens.
Pickett, the 2020 MAAC Player of the Year, averaged 12.9 points, 6.3 rebounds and 4.8 assists this past season at Siena. He scored 15.1 points and handed out 6.0 assists in leading Siena to the MAAC title during his sophomore season (2019-20).
He scored 19.6 points and grabbed nine rebounds per game during his senior season at Aquinas. He earned all-tournament team honors as a junior when AQ won the Section V title under then head coach Mike Grosodonia. He was named MVP when Aquinas won the program's first state title.
Pickett's announcement comes just days after Gerald Drumgoole (Irondequoit) made the decision to play at Albany after spending his first two college seasons at Pittsburgh.