By PAUL GOTHAM
ROCHESTER, N.Y. — Starting fast and finishing strong, the Monroe Community College baseball team ran its current win streak to six. 
A trio of batters combined for 13 hits and 17 runs produced to lead Monroe to a doubleheader sweep of Finger Lakes Community College (9-5/13-3) in NJCAA action Monday from Tribune Field. 
Trey Brown (Rochester, N.Y./Aquinas) went 3-for-5 in the opener including a triple with two RBI and a run scored. The Tribunes left fielder delivered the game-ending hit in the nightcap. 
Justin Herrera (Stratford, CT./Bunnell) went 2-for-3 in game one with a triple and three RBI. The Tribs catcher doubled and drove in one with three hits in the latter game. 
Max Schmarder (Buffalo, N.Y./Olmsted) was a combined 4-for-7 with three RBI and three runs scored. 
Herrera and Schmarder singled and drove in a run apiece in the first inning of the opener to pace a four-run frame as MCC took a lead on a day in which it never trailed. 
Ben Beauchamp (Rochester, N.Y./McQuaid) led with a base on balls. Two fielder's choices later, Evan Magill (Ajax, ON/Notre Dame Catholic) walked, and Schmarder brought home the first run of the day with a two-out base hit.  
Magill scored when Ryan Hill (Webster, N.Y./Webster Thomas) reached on an error. Dillon Higgins (Stratford,CT/Notre Dame Catholic) doubled in a run before Herrera capped the inning with an RBI base hit.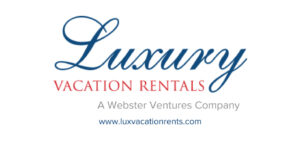 "We do take advantage of opportunities" Monroe CC head coach Dave Brust said. "If there's a walk or some sort of free base, we have enough guys in the lineup who are good runners and can steal bases. We'll challenge. I can think of at least three times today where we stole a base, and the next guy up hit a line drive base hit and scored him.
"That would get the offense going. If they punched, we punched back. I thought we did a good job of that. The offense didn't go dormant on us."
Hayden Wesseling (Guelph, ON/Bishop Mac Danielle Catholic) struck out six without a walk over five innings to pick up his second win in as many outings. The right-hander allowed five runs (three earned) on nine hits. 
Wesseling (2-1) set down seven straight from the first to the third before allowing five straight two-out hits in the third. 
Ethan Putney (Churchville, N.Y./Churchville-Chili) struck out two over two shutout innings of relief. The right-hander has not allowed a run in his last four innings of work. 
Patrick May (Baldwinsville, N.Y./Baldwinsville) and Brown connected on a back-to-back RBI singles in the fourth. 
Herrera tripled to bring home Higgins and Schmarder in the fifth. The sophomore went 3-for-4 with a double an RBI and run scored in game two.
"Justin was scuffling," Brust said of the Tribunes' catcher who had one hit in nine at-bats coming into Monday's doubleheader. "We talked about a couple things to work on. Generally, players when they're struggling a little bit become amazingly coachable.
"He hopped on the instruction train, listened and worked at what was offered. There's no guarantee that anything helps, but he's really been working at it. It's paid off. He was really good at the plate today."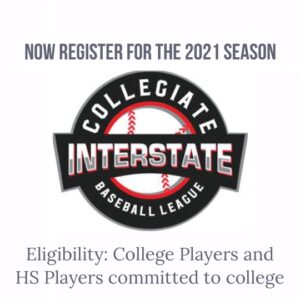 May tripled and plated Beauchamp to start the scoring in the first inning of game two. One out later, Schmarder drove in May with a single, and Higgins made it 3-0 with a two-out RBI single. 
Schmarder finished 3-for-4 with two RBI in game two.
Max Schmarder plates Trey Brown with a single to left. 2-on, not outs in the bottom of the 6th. @TribuneBaseball 8 FLCC 3 pic.twitter.com/pjVUtA3Eq9

— Paul Gotham (@PickinSplinters) April 5, 2021
"He has made himself into a quality RBI guy," Brust said of Schmarder who has moved from playing catcher to manning third base. "He's really grown since September. We had the opportunity with the fall practices that we had, and he was incredibly coachable, worked at it. He's all about us, and it shows in his play."
Brown walked twice in the nightcap and delivered the RBI single in the sixth inning to clinch a run-rule victory.
"He has quality at-bat after quality at-bat," Brust said of Brown. "Add to that his base-running which is exceptional, and he's dangerous in so many ways."
Higgins was 2-for-4 with three RBI and a run scored in game two. Avery Bowens (Rochester, N.Y./Eastridge) doubled, walked, drove in a run and scored twice. Beauchamp, Hill and Magill each singled, walked drove in a run and score a pair of runs. 
Avery Bowens takes a 2-strike curveball to left for an RBI. 4 runs in. pic.twitter.com/5YmuZxf1U9

— Paul Gotham (@PickinSplinters) April 5, 2021
Matt Barron (Waterloo, N.Y./Waterloo) struck out three and walked one over 4.2 innings and improved to 3-0 on the season with the win in game two. The left-hander walked one and allowed two runs (one earned) on four hits. 
Griffin Dietrich (Buffalo, N.Y./Orchard Park) struck out three over an inning and a third of work out of the bullpen. 
MCC pitchers have allowed 26 runs over the past eight games. A stretch in the Tribunes offense has put 54 runs on scoreboards.
"It's all kinda coming together with those four starters," Brust said referring to Tyler Smith and Higgins who registered wins over the weekend at FLCC. "They all have similar strengths. They control the running game, and they're strike throwers. They all have great work ethic too. They're coachable. They work at it, and it's showing up."
FLCC's Devin Kelly (Clifton Springs, N.Y./Midlakes) collected three hits with two RBI and two runs scored in the doubleheader to lead the Lakers. Tim McClare (Macedon, N.Y./Gananda) was 2-for-3 with a double and a run scored in the opener.
Zach Harter (Rochester, N.Y./Rush-Henrietta) doubled, tripled, drove in two and scored another. Jim Marasco (Webster, N.Y./Webster Thomas) had two hits and an RBI. Grant Rodriguez (Rochester, N.Y./Rush-Henrietta) singled and scored. 
Monroe (12-4) plays at Genesee CC on Saturday. Finger Lakes travels to play at Corning CC on Tuesday.