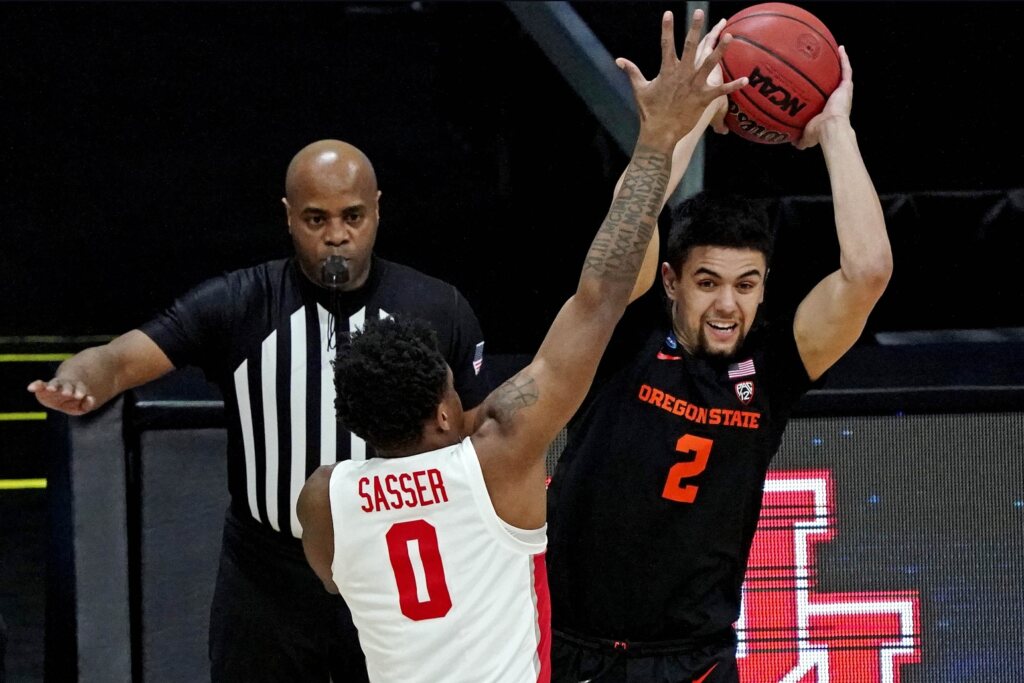 By PAUL GOTHAM
For the fourth time in as many occasions, Rochester's Jeff Anderson has been named as an official for the NCAA Division I Men's Basketball Final Four.
Anderson, who officiated the 2018 men's final between Villanova and Michigan, is one of 11 referees announced by the NCAA to work the games held this Saturday April 3rd and Monday, April 5th.
Anderson also worked the 2017 Gonzaga and South Carolina national semifinal and the 2019 Michigan State and Texas Tech semifinal.
The officials for the 2021 #FinalFour have been announced. 🏀 pic.twitter.com/9U7fUI4pQ2

— NCAA Final Four (@FinalFour) March 31, 2021
A 1985 Franklin High grad, Anderson called Monday's Midwest Region final between Houston and Oregon State. He is working his 12th NCAA Tournament.
Anderson will join Pat Adams, Bo Boroski, James Breeding, Ron Groover, Keith Kimble, Randy McCall, Gerry Pollard, Chris Rastatter, Larry Scirotto and Doug Sirmons.
The 2021 Men's Final Four will be played at Lucas Oil Stadium in Indianapolis, Indiana on Saturday. No. 2 Houston (Midwest Region Champion) will play No. 1 Baylor (South Region). A 5:14 tipoff is scheduled. No. 11 UCLA (East Region) and No. 1 Gonzaga (West Region) will follow. Both games will be televised on CBS. The men's final is scheduled for Monday night.