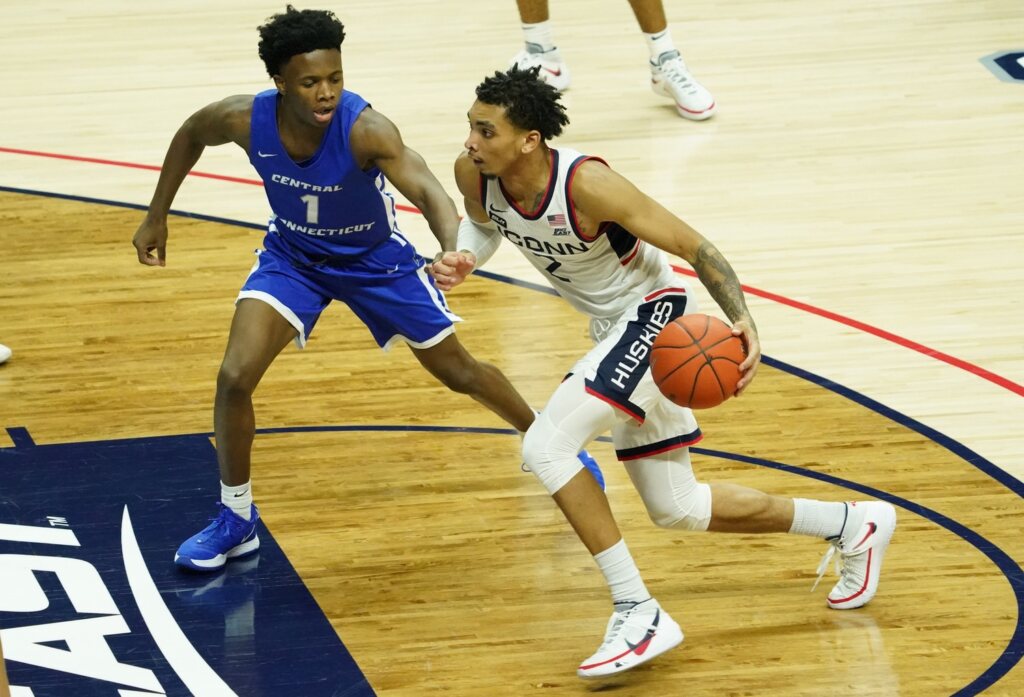 By PAUL GOTHAM
Former Greece Athena Trojan Nigel Scantlebury has entered the transfer portal as announced per twitter on Verbal Commits.
Scantlebury averaged 27.0 minutes in 21 games this past season and led the Central Connecticut Blue Devils with 5.0 assists per game.
Scantlebury's intention to transfer comes after Donyell Marshall was removed as head coach after five years at the Northeast Conference school. Central Connecticut finished 5-16 in 2020-21 and a combined 9-43 over the past two seasons.
Central Connecticut State G Nigel Scantlebury (JR) has entered the transfer portal. https://t.co/StMkAbcemb

— Verbal Commits (@VerbalCommits) March 28, 2021
With the NCAA granting an extra year for winter sports' athletes, Scantlebury will have two years of eligibility remaining.
Averaging less than seven attempts from the floor per game, the 6-foot-1 guard scored 8.2 points while grabbing 2.6 rebounds in 2020-21.
Scantlebury led Niagara County Community College with 14.3 points and 5.3 assists as a sophomore. He finished with an assist to turnover rate of 2.1 that year.
The 2017-18 Monroe County Division III Co-Player of the Year, Scantlebury scored 15.9 points per game his senior year and was part of three Athena teams which reached the Section V Class A1 finals.
Marshall starred at UConn where he was a First Team All-American performer. He went on to play 15 seasons in the NBA.