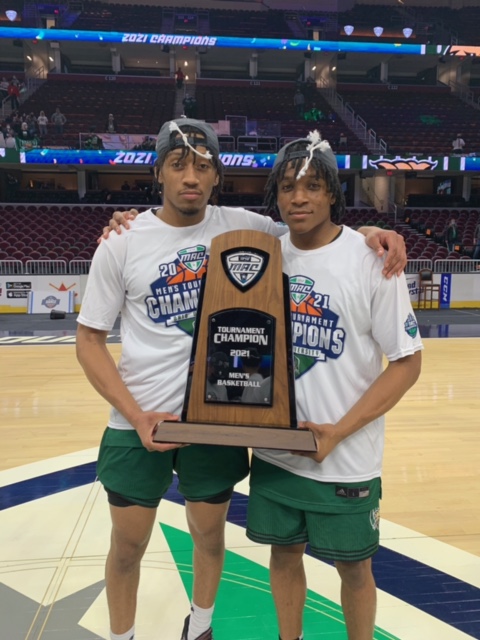 By PAUL GOTHAM
On Friday night, Northstar Christian celebrated a Section V Boys' Class B2 championship, the Knights' sixth title in program history.
One day later, a pair of former standouts, who helped Northstar to three of those sectional crowns, achieved a first for the Northstar boys.
Miles Brown converted 3-of-4 free throws to go with three rebounds and three assists in an 84-69 Ohio University victory over Buffalo in the Mid-American Conference championship game. With the win, Ohio U earned the conference's automatic bid into the NCAA Tournament.
Twin brothers Miles and Michael Brown will become the first Northstar Knights to appear in the NCAA Division I championship.
"I am thrilled to see Miles and Michael continue to enjoy success in their basketball careers," Northstar head coach JJ Garwood said. "They have brought a culture of hard work and winning with them to Ohio University."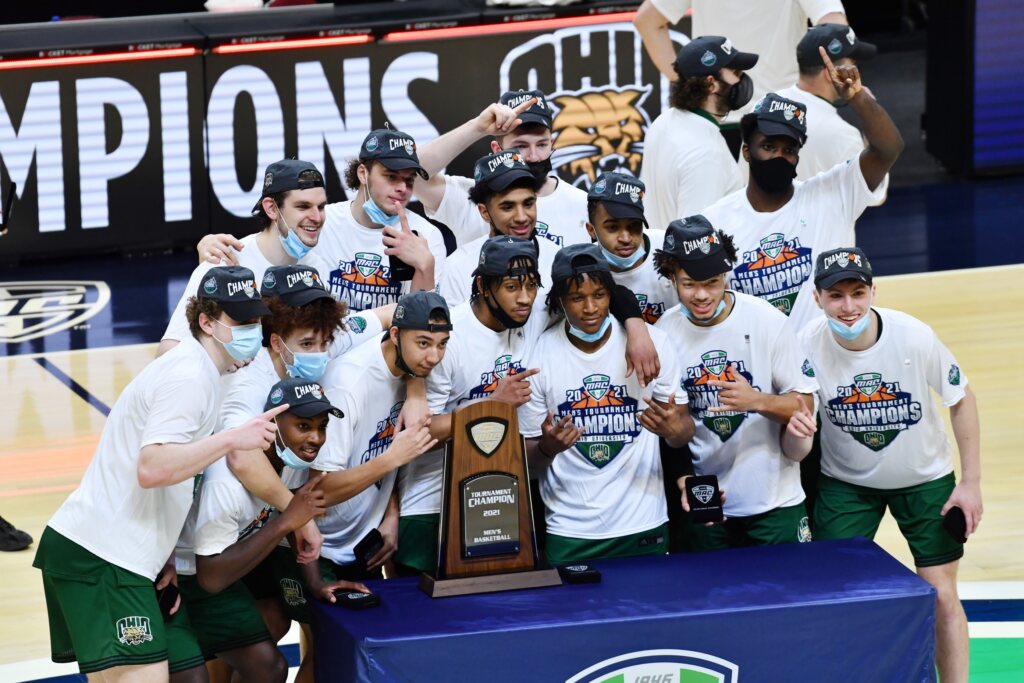 Miles has appeared in 23 games this season averaging 5.0 points and 1.3 assists in 18.9 minutes per game. A three-time tournament MVP in high school, Miles Brown finished his career as Section V's all-time scorer with 2,914 points. He was named 2018 NYS Class C Player of the Year and to the 2019 NYS Class A Third Team. He holds (unofficially) the NYS record for steals with 458 and the Northstar Christian single-game record with 53 points.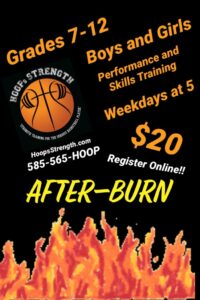 A two-time Section V All-Tournament team selection, Michael Brown, Jr. set Northstar Christian's single-game steals mark with 13. He has appeared in six games for Ohio University in 2020-21.
Ohio (16-7), a No. 13 seed in the West Region will open the tournament on Saturday against No. 4 Virginia. Game time is TBA.
The MAC championship was the seventh in Ohio Bobcats history but first since 2012. A former player at the Athens, Ohio school, head coach Jeff Boals returned to his alma mater last season.
The MAC championship assured at least one former Section V standout would reach the tournament. Former UPrep star, Jeenathan Williams scored nine points and had three rebounds in a losing effort. The Bulls will play in the NIT.
AJ Gray (Bishop Kearney) will also get to experience the NCAA Tournament with the Hartford Hawks, the America East tournament champions. Gray has appeared in five games this season. Hartford, a 16-seed, will open South Region action on Friday against top-seeded Baylor.
Jermaine Taggart (McQuaid Jesuit) is a preferred walk-on with St. Bonaventure University – the Atlantic 10 champions. The Bonnies will open East Region play on Saturday against LSU.
Turner Harris scored 37 and Ryan Garwood added 12 in Northstar's 69-68 victory over Mynderse Academy in the Class B championship. Northstar as a team converted 15 of 16 free attempts in the championship game. This after hitting 11 of 11 in a 65-64 win over World of Inquiry in the semi-finals.