BOYS
UNIVERSITY PREP (4-5) 70
EAST (10-2) 89
Justus Ross-Simmons constructed a 24-point, 21-rebound double-double to cap off East's regular season with a victory. Ross-Simmons collected 16 of his tallies in the second half and finished three assists shy of a triple-double. Damani Barley led the offense with a game-high 25 points, 12 rebounds and seven assists. Shamir Caruthers followed with 16 points in three quarters and Clinique Jackson garnered East's third double-double of the night. The senior guard finished with 12 points, 12 boards and five assists. Kai McCullough dropped in 10 points to round out scoring for the Eagles. The squad finishes the regular season at the top of Class A2 and will take on Pittsford Sutherland in the first round.
MCQUAID (6-6) 68
EDISON TECH (3-9) 74
After losing to McQuaid by seven points the week prior, Edison Tech came out hot after halftime to generate a lead it would not concede for the remainder of regulation. Shaheem Ellis Jr. registered seven points in the third quarter, shot 7-for-10 from the line and finished with a team-high 23 points. After trailing by one at halftime, Edison's 23-point third quarter gave the Inventors an 11-point lead. Chaheim Fowlks added 12 points and went 6-of-8 from the line in the final two frames. Mike Morgan scored 11, Alvion Williams registered 10 and Andy Larancuent finished with eight. McQuaid's offense was charged by Keith Warren who finished with 24 points following a 10-point fourth quarter. Jordan Brongo finished with 17 points after opening the game with 11 points in the first. Ryan Broderick and Joe Cairns each scored eight of their own for the Knights as well. Other scorers – McQuaid: Casey Montesano (2), Chris Woodard (2), Anthony DiMarco (1); Edison: Jabari Johnson (4), Ta'Jier Orum (4), Marcqell Freeman (2).
BISHOP KEARNEY (4-10) 91
FRANKLIN (3-9) 67
Colin Gentile drained five shots from deep and bolstered the offense with 17 points as Bishop Kearney closed out its season with a victory after dropping eight straight. Rodrick Simmons was close behind with 16 points and four buckets from long range. Ed'mari Binion scored 12 of his 14 points in the second half and Zee Johnson II dropped 11 in three quarters. Chris Taggart was the fifth player to reach double figures for BK with 10. Sha'mere Freeman led the Franklin offense with 27 points. The sophomore opened the game with three threes in the first frame and added two more before in the second half. Juelz Nelson registered 11 points and Nazir McCloud garnered eight. Dayvion Scott and Chauncey White-Oliver each finished with six points for Franklin as well. Other scorers – BK: Xavier Gissandanner (6), Wilfredo Sanchez (6), Shawn Anderson Jr. (5); Franklin: Jaylin Jordan (4), Sincere Rivera (4).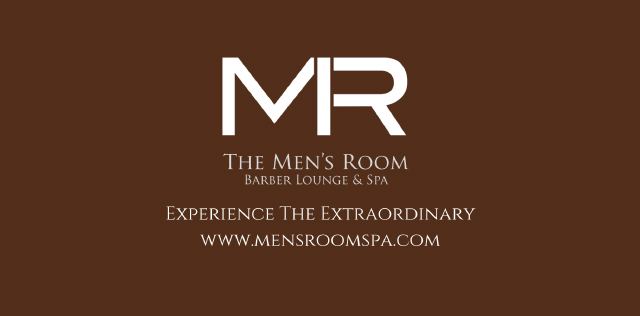 EARLY COLLEGE (0-11) 20
HONEOYE FALLS-LIMA (7-4) 74
Four players reached double figures for HFL as the squad rolls to its second victory in four games. Patrick Lustyk led the way with 19 points. Reece Joint, Joshua Vogt and Nolan Smith each registered 10 points apiece. Ben Carson dropped seven while Mason Wanzenried and Preston Huff both scored six. Charlie Kirby (4) and Tyler Emerson (2) rounded out scoring for the Cougars.
PITTSFORD MENDON (12-0) 76
PITTSFORD SUTHERLAND (5-7) 50
Jacob Shadders led a group of ten different scorers with 23 points to secure Mendon's position as the top seed in Class A1. The senior drained four from distance and went 1-for-1 on free throw attempts. Luke Hoyser was the only other Viking to reach double digits with 10. Jackson Green and Kidder Lindley each finished with nine points. Caleb Lewis ended with eight using two three's and two makes from the line. For Sutherland, Jalyn Moorehead topped the offense with 12 points and three threes. Jake Preisser followed with 11 points, including eight of his team's 17 points by the end of the first half. Sam Pisanelli rang in three shots from deep, Shane Leonard made two threes and Joe Groark had one for the Knights. Other scorers – Mendon: Will Connors (6), Tyler Shadders (3), Brady Miller (3), Erik Krowl (3), Jack Kaemffe (2); Sutherland: Patrick Smelt (5), Ansh Kumar (2), Jake Fekete (2).
BATAVIA (12-0) 77
GREECE ODYSSEY (0-9) 36
Ten different players registered points in Batavia's route over Odyssey to close out a perfect regular season. Stone Siverling led the offense with 16 points, all scored in the first half. Zach Gilebarto scored 14 with three makes from long range. Carter McFollins followed with 13 points and two threes. Brandon Bartz accumulated all nine of his points in the final frame and Alex Hale finished with seven on a three-pointer and four-of-four makes from the line. For Odyssey, Brian Mott topped the offense with 10 points on three threes and a free throw. Jabril Green added six while Adam Krikorian and Zach Knowles both contributed five. Other scorers – Batavia: Luke Rogers (6), Tanner Mountain (4), Faraz Idrees (3), Ayden McFollins (2), Zach Brown (2); Odyssey: Coden Miller-Alger (4), Jason Dickerson (4), Robert Lovall (2).
VICTOR (9-1) 71
WEBSTER SCHROEDER (6-6) 52
Victor was led by 18 points from Chase Dickens and 17 from Will Tehan. The Blue Devils will begin their quest for a sectional title Tuesday night against 8-seed UPrep. READ MORE.
RUSH-HENRIETTA (7-5) 77
GATES-CHILI (9-2) 72
A devastating press, spearheaded by Nasir Hunter and Mason Giorgione prevented Gates from getting their half-court offense set up. READ MORE.
With the win, Gates-Chili slithered into a three-way tie with Fairport and Webster Schroeder for the Monroe County D1 title.
CANANDAIGUA (5-5) 74
GREECE ATHENA (7-3) 77
Austin Brown and Kenny Freeman combined for 46 points to push Athena past Canandaigua for the second time this season. Brown, with two more points than Freeman, corralled 15 boards to complete a double-double. Freeman collected five boards and four steals. Trashawn Jackson-Smith recorded 15 points and James Reaves Jr. added eight. Jahon Jones and Edgardo Ortiz combined for eight points but scrummaged up eight and seven assists, respectively. Canandaigua's offense was driven by Kenyon Mahoney who matched Brown's 24 points. Bryce Ceravolo followed with 15 points, Callum Outhouse dropped in 14 and Nick Ferris tossed in 12 for the Braves. Derek Andrews finished with eight points and Cody Aikey had one to round out scoring.
GREECE OLYMPIA (3-7) 63
EASTRIDGE (7-4) 87
In the second half, Mykael Miller scored 23 of his 33 points and drained five of his seven threes to lead Eastridge to its fourth consecutive victory. Emmanuel Leftenant contributed 11 points with 3-of-4 free throw conversions while Cordell Young scored all 10 of his points in the first half. Caquan Wester registered all nine of his points in the first half as well for Eastridge. Olympia was led by Jahod Faison and Tamar Roundtree who scored 15 and 11 points, respectively. Nate Miller contributed nine and Javon Barfield added eight in the losing effort as well. Other scorers – Olympia: Luke Strong (6), Ricky Hill (5), Yasin Omar (4), Jackson McBeth (3), Domminick Brown (2) ; Eastridge: Anthony Bennett (6), Hector Jimenez (5), David Holmes Jr. (5), Zy Switzer (2), Jayden Maldonado (1).
CHURCHVILLE-CHILI (2-8) 60
PENFIELD (8-5) 58
Churchville-Chili didn't come out of the gates like a team playing for a sectional spot. Penfield burst out to a 17-7 advantage behind three early triples from Aiden Cook. READ MORE.
BRIGHTON (5-6) 84
SPENCERPORT (2-8) 76
Down nine with 38 seconds remaining in regulation, Nathan Martin, Aidan Lazenby and Andrew Falter hit back-to-back-to-back threes to send the game into overtime where Brighton came out victorious. Offensive leaders Lazenby and Martin took command in OT and combined for 15 points with 10 and five, respectively. Lazenby completed the match with 29 total points, three threes and 6-of-10 makes from the line despite going scoreless in the first period. Martin shined with 24 points, four three-pointers and six made free throws as well. Colin O'Connor used three threes to finish with 11 points while  Luke Hosmer and Thomas Passawe split 12 in the winning effort as well. Spencerport's Gianni Pellett scored 15 of his team-leading 23 points in the final half. Patrick Uebelacker also registered 14 of his 18 points in the final two frames as well. Justin Bryant talled 13 points in three quarters and Bryon Streb followed with 12 on four buckets from distance. Other scorers – Brighton: Troy McPherson (5), Andrew Falter (3); Spencerport: Brendan Gillis (5), Andre Marianetti (3), Vince Ranieri (2).
FAIRPORT (2-9) 38
HILTON (1-9) 44
Preston Prince scored all 13 of his points in the final three frames to keep Hilton on top of Fairport. Nick Graziano scored six points in the first quarter and finished with nine points. Carter Clark scored all seven of his points in the second half. Michael Whelehan contributed five points, Derek Cavey went 4-of-4 from the line and Greyson Trubia drained two field goals for four points. Fairport's Tyler Pucci led the offense with 12 points on four buckets from beyond the arc. Derek Howe followed with eight points and Andrew Smith tossed in six on three field goals. Other scorers – Fairport: Alex Hill (4), Bill Meagher (4), Josh Knapp (2), Braden Consaul (2); Hilton: Aaron Siracuse (2).
NEW LIFE CHRISTIAN (III) 63
NORTHSTAR CHRISTIAN (12-1) 93
Turner Harris charged the offense with 21 points to help Northstar secure the top spot in Class B2. Harris finished the game with eight rebounds and six assists as well. Ryan Garwood constructed a double-double with 20 points, 13 assists and six rebounds. Larry Oneal also registered a double-double with 16 points and 15 boards.
ROCHESTER ACADEMY (3-7) 89
CHESTERTON ACADEMY (0-10) 54
Chesterton's Jerry Marchand topped the offense with 27 points, 10 rebounds and eight assists. The senior was the only player to reach triple digits in scoring and rebounding for Chesterton, finishing the regular season with 241 points and 101 boards. Ben Tantalo and Mike Monczynski each contributed nine points and combined for 12 rebounds. Matt Bohrer (3), Paul McLaughlin (2) and Joey Lee (2) rounded out scoring for the Chargers.
DUNDEE (8-4) 58
ODESSA () 48
Dundee used four double digit scorers to end the regular season with seven wins in its last eight games. Steven Webster capped the offense with 16 points and a rebound short of a double-double. Blake Machuga and Logan Salvatore divided 30 points evenly while collecting eight and four rebounds, respectively. Michael End scored 10 points, Brady Richardson drew three charges and Peyton Boudinot grabbed three boards for Scotsmen as well.
GENESEO (7-3) 70
YORK (7-3) 59
With five players reaching double figures, Geneseo fended off a 40-point second half from York to get its revenge from the one-point loss earlier in the season. Ethan Bennett led the charge with 19 points. Eghosa Okpefe, Adam Wright and Luke Kingston each finished with 12 points. Josh Perez Silva rounded out scoring for Geneseo with 10 points. For York, James Kennedy matched Bennett's performance with 19. Tyler Brady followed with 12 and Connor Rodwell scored nine. The two teams are currently tied for fourth in Class C2. A coin flip will decide who takes the higher seed and home court.
ALEXANDER (4-7) 51
ATTICA (8-4) 66
Senior guard Ayden Goll posted 28 points and filled his stat sheet to lead Attica to its sixth consecutive victory. Goll added five rebounds, five assists and four steals in the match. Ian Romesser followed with 14 points while Nick Perl and Adam Bukowski each contributed eight. Drew Cusmano finished with seven rebounds and assists for the Blue Devils as well. For Alexander, Devin Dean led the offense with 14 points. Nick Kramer and Jay Morrison each registered 12 in the loss as well. Attica claims the seventh seed in Class B2 and will face C.G. Finney in the first round.
BOLIVAR-RICHBURG (7-4) 57
SCIO (8-3) 52
Cam MacDonell gathered 32 points on 15 field goals and two free throws to end Scio's win streak at six games and increase B-R's to five. Tied at 25, MacDonell pieced together a 14-point third quarter and Landon Danaher added eight in the frame to give the Wolverines a lead it would not surrender. Danaher finished with 19 points in the contest, despite going scoreless in the first period. On the opposite end, Cam Loucks kept Scio alive with 36 points and 11-of-14 makes from the line. Loucks' performance peaked in the third quarter as well when he scored 12 of his team's 14 points on six baskets. Brendon Loucks followed with eight points while Cory Bolzan and Nate Ford each finished with a three-pointer in the first quarter. Other scorers – B/R: Evan Pinney (3), Brayden Ellis (2), Matt Mitchell (1); Scio: Ayden Faulkner (2).
ANDOVER (6-5) 55
HINSDALE (1-10) 31
Spencer Cook's 26-point, 12-rebound double-double propelled the Panthers to a season-ending victory after dropping three straight. The senior guard ends the regular season with an average of 22 points per game. Greg Reilly contributed 10 points and Chris Walker added seven on top of his 15 rebounds. Kohler Niedermaier had seven points and rebounds, Brody Carlin scored three and Cormac Brown ended with two for the Panthers as well.
AVOCA/PRATTSBURGH (8-0) 69
BRADFORD (2-6) 31
Ten different players contributed points to complete Avoca/Prattsburgh's undefeated regular season and secure the top spot in D2. James Crowder led the charge with 17 points and Macoy Putnam followed with 15 on five threes in the first half. Devoe Sawyer collected eight points while Pacey Hopkins and Tucker Gerych each added seven. By halftime, A/P maintained a 39-16 lead. Bradford's offense was driven by Max Bailey's 11 points and Caleb Wakeman's eight. Elijah Pierce made two baskets to finish with four points as well for Bradford. Other scorers – A/P: Ashton McMahon (5), Caleb Clements (4), Caleb Johnson (3), Ethan Covert (2), Kris Johnson (1); Bradford: Tyler Stiles (2), Logan Ayers (2), Sebastian Wilhelm (2), Tyler Spina (2).
BLOOMFIELD (4-7) 60
MIDLAKES (4-8) 71
CALEDONIA-MUMFORD (11-0) 69
PAVILION (4-6) 36
AVON (9-1) 70
PERRY (2-8) 27
LIVONIA (10-1) 53
BATH-HAVERLING (3-7) 38
Alex Minnehan scored a game-high 19 points as Livonia finished unbeaten in league play (8-0). Steffan Gwyn added 13 points, and Shawn Minnehan had 10 points for the Bulldogs.  Leading by seven at half, Livonia outscored Bath-Haverling 20-11 in the third quarter. AJ Brotz led the Bath-Haverling with 15 points.  Livonia will be the No. 3 seed in the Class B1 sectional tournament, and will host the quarterfinal game on Monday.
LETCHWORTH (5-5) 54
LEROY (6-4) 65
DANSVILLE (5-5) 45
HORNELL (7-4) 49
WARSAW (1-9) 49
WAYLAND-COHOCTON (4-6) 53
MOUNT MORRIS (1-9) 68
KESHEQUA (1-9) 76
GENESEE VALLEY (0-9) 30
BELFAST (10-1) 36
CANISTEO-GREENWOOD (7-1) 71
ALFRED-ALMOND (3-5) 36
CAMPBELL-SAVONA (5-3) 41
ARKPORT-CANASERAGA (0-8) 22

HAMMONDSPORT (2-6) 60
ADDISON (3-6) 61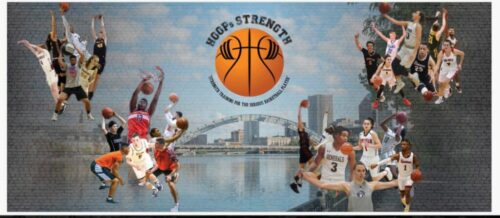 GIRLS
MERCY (9-3) 72
EAST (7-4) 64
In a fourth quarter that saw five lead changes and three ties, McDonough provided the go-ahead basket with her third 3-pointer of the game, and Mercy went on to defeat East High, 72-64. READ MORE.
WEBSTER THOMAS (3-8) 35
PITTSFORD MENDON (12-0) 77
GREECE ATHENA (4-6) 34
CANANDAIGUA (10-1) 53
Mya Herman registered 15 points to lead Canandaigua over Athena in its final regular season matchup. Abbey Herod followed with 11 points, Brooke Rizzo contributed eight and Kyleigh Chapman scored five. Molly Smith finished with four points while Macy Bacon and Abigail Ceddia each had three. Sophi LaBarge (2) and Liv Schorr (2) rounded out scoring for the Braves.
CHURCHVILLE-CHILI (6-4) 49
PENFIELD (9-3) 55
In overtime and double overtime, Elisa Faklaris was the energy, the ball found her, and she delivered. READ MORE.
RUSH-HENRIETTA (1-11) 47
GATES-CHILI (9-3) 78
Miriam Ibezim constructed a 26-point, 18-rebound double-double in Gates-Chili's 31-point victory over Rush-Henrietta. The senior ends the regular season leading the team in both categories; 253 points and 229 rebounds. Paris Anthony and Terah Echols each contributed 16 points and combined for 15 rebounds with eight and seven, respectively. Rebekah Pye managed eight points and Maylee Kerns scrummaged up five points, six rebounds and four assists. Kenzie Clifton (4), Emily McManus (2) and Faith Roberts (1) round out scoring for the Spartans.
HILTON (2-8) 50
FAIRPORT (9-3) 62
Fairport's Ella Meabon posted 27 points and 11 rebounds to help Fairport down Hilton in its second meeting of the year. Bella Pucci bolstered the offense with 17 points, three assists, four rebounds and four steals. Riley DeRue finished with 11 rebounds and a point away from a double-double. Ne'vaeh Buntley (5), Amiya Johnson (2) and Megan Thurley (2) all contributed points in the winning effort.
BROCKPORT (8-3) 48
IRONDEQUOIT (6-4) 44
Ava Velletri (16) and Ella Fadale (14) combined for 30 points to move Brockport into the third seed in Class A. Emily Vergari added eight points for the Blue Devils as well. Irondequoit's offense was capped by Leah Memmott who finished with 14 points. Julia Smith followed with 10 points and Amiyah Nunn cashed in nine. Other scorers – Brockport: Gisela Allen (4), Emma Laureano (3), Emma Sodoma (3); Irondequoit: Maeve Brennan (5), Hannah Smith (4), Colleen Tytler (2).
BATAVIA (8-4) 62
GREECE ODYSSEY (0-10) 41
Bryn Wormley scored her 1,000th career point in the victory.
WEBSTER SCHROEDER (8-4) 51
VICTOR (4-6) 49
Victor's Emily Power ran the offense with 11 points and Kaitlin Murphy followed with nine. Rachel Gill and Abbie Murphy split 14 while Grace Callahan recorded six points. Mallory Clar (5), Eva Pronti (3) and Paige Ford (1) all registered points in the loss.
GREECE OLYMPIA (3-7) 36
PITTSFORD SUTHERLAND (5-7) 66
As the only player to reach double digits for Sutherland, Ellie Bergin accumulated 24 points in the team's first win in four games. Bergin finished the match with seven rebounds, six steals and five assists. Lara Brandt and Leora Cook each collected nine points apiece while Annie Refermat and Maley Garcia contributed eight each. Olympia's Taylor Jung finished with team-high 15 points. Tehilyah Murray followed with eight points and Shania Estrich garnered six as well. Other scorers – Olympia: Abby Dewar (5), Elazja Miller (2); Sutherland: Dylan Madigan (6), Eden Lewis (2).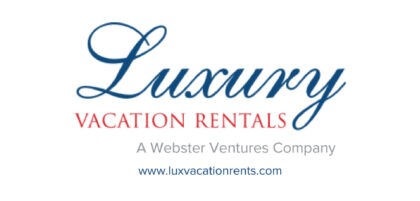 SPENCERPORT (0-10) 34
BRIGHTON (3-7) 46
Kiara Anglin (17) and Sadie Scott (16) combined for 32 of Brighton's 46 points to end the regular season with a victory. Anglin corralled 6 boards and five steals while Scott pulled in five boards and two steals. Kaiya Larkins registered four points, six rebounds and four steals. Lucy Lederman (3), Ellen Lavonas (2), Allie McInroy (2) and Kadence Ferris (2) rounded out scoring for the Bruins.
GREECE ARCADIA (0-9) 29
EASTRIDGE (2-8) 41
Nora Miller bolstered the Eastridge offense with 21 points to help the Lancers end the regular season with its first win in six games. Jenna Ortiz totaled 12 points, Olivia Petsos contributed six and Madyson Fizer scored two in the victory.
NEW LIFE CHRISTIAN (III) 31
NORTHSTAR CHRISTIAN (6-2) 61
Alayna Garwood recorded her second straight 20/20 game to secure the fourth seed for Northstar in Class D2. The freshman collected 23 points and set a school record with 28 rebounds. She ends the regular season averaging 20.4 rebounds per game. Bria Danesi came close behind with 20 points, two assists, two steals and two boards. Breona Jones registered eight points and Amber Eades finished with four. Molly Livecchi, Alysse Wesp and Deaveon Rhodes all finished with two points apiece.
BISHOP KEARNEY (7-0) 80
AQUINAS (6-4) 50
Five players reached double figures and two collected double-doubles for Bishop Kearney as the squad completed its regular season undefeated. Marianna Freeman led the offense with 19 points, six rebounds and four assists. Camille Wright and Kaia Goode both earned double-doubles with 11 points. Wright pulled in 12 boards and Goode dished out 12 assists. Amaia Jackson contributed 11 points, eight boards and seven assists while Asia Wilson added 10 tallies. Taia Thornton (8), Caydence Hadley (5) and Emily Tytler (3) each scored in the victory.
SOUTH SENECA (11-0) 45
DUNDEE/BRADFORD (8-2) 35
Emma Fletcher reached double digits in her fourth straight game to end South Seneca's unbeaten. Fletcher totaled 21 points and was complimented by counterpart, Allison Kenyon who contributed 10. Allissa Fletcher scored nine points, Lea Fletcher added three and Logan Schaulis put in two.
FRANKLINVILLE (3-6) 27
CUBA-RUSHFORD (2-9) 37
Taylor Searle led Cuba's offense with 20 points as the squad downed Franklinville for the second time this season. Lillian Forward and Brynn Lavery each contributed six points. Tara Duvall added three points and Ella Jaffe ended with two.
LIMA CHRISTIAN (1-6) 50
CHESTERTON ACADEMY (2-5) 34
SODUS (0-11) 38
LYONS (4-4) 79
OAKFIELD-ALABAMA (8-3) 52
ATTICA (5-6) 40
FRIENDSHIP (5-5) 46
SCIO (0-11) 21